---
BILL
JACKAMEIT'S
STUDEBAKER
PAGE
---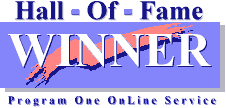 ---
THESE PAGES BEST VIEWED AT 800 BY 600 SCREEN RESOLUTION

---
Welcome fans of the pride of South Bend. I am a long-time Studebaker fan and Studebaker Driver's Club member, having owned a 1957 Silver Hawk in high school and a 1959 Lark Regal Hardtop in college. Since then, I have owned other Studes as hobby cars including a 1962 Champ Pickup, a 1964 Canadian Commander Special, a 1962 GT Hawk, a 1960 Lark Regal 4-door, and a 1957 Silver Hawk (not the same one I owned in high school -- that one I wrecked). My current Stude is a 1949 Champion Starlight Coupe. I will build this page as time allows. If you have any suggestions or comments, please send me a message. Both text and image contributions are welcome.
---
STUDE OF THE MONTH
AUGUST 2006
1960 Studebaker Champ Pickup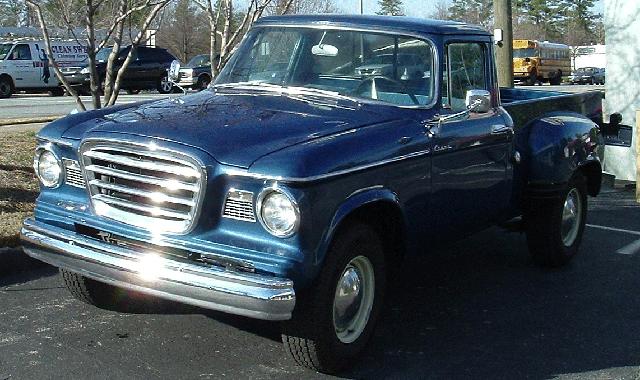 Rear View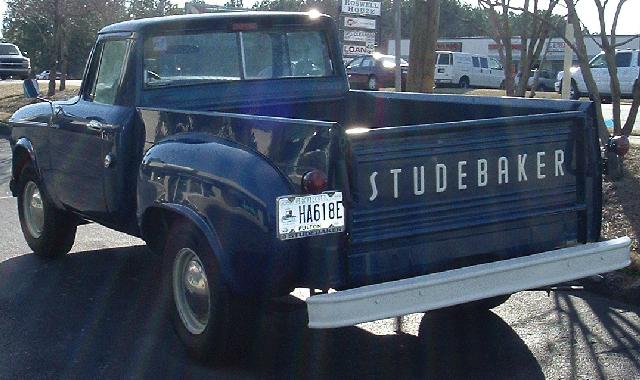 Interior and Dash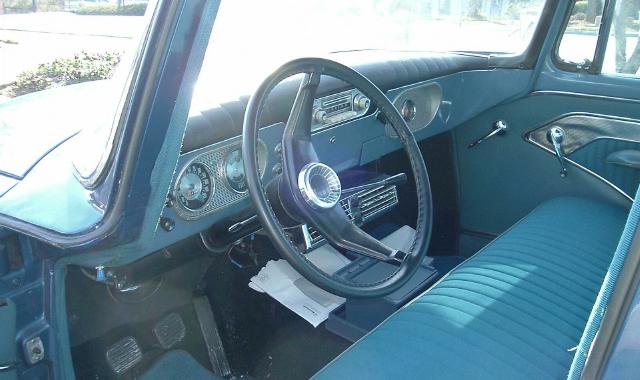 Under the Hood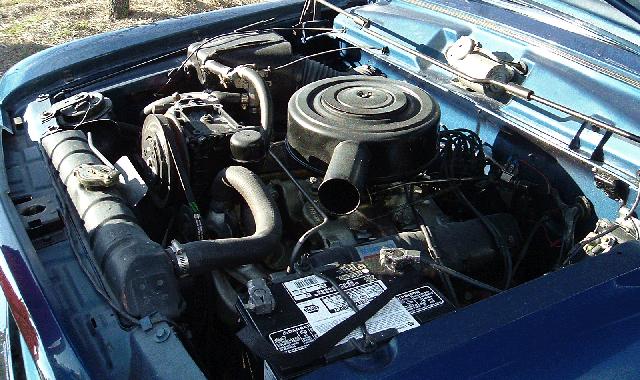 This 1960 Studebaker Champ Pickup is owned by Tim Taylor of Alpharetta, Georgia. Tim writes that he always enjoys seeing orphan cars on the road in running condition, especially Studebakers. He talked to his wife about getting a Studebaker truck for many years, and he finally did so, with her blessing, about two and one-half years ago. They drove to Amarillo, Texas to pick up the truck and trailered it home. Tim's truck came with a well documented history, including hand written letters between the original owner and subsequent owners of the vehicle. Apparently the original owner was from Arkansas, and his wife didn't like the Champ, so he just drove it from home to work and never took it on trips or used it for any real work. The only things Tim has done to his truck have been to fix some wiring, replace the parking light lenses, and have some body work done on it.
Tim's truck is equipped with the Studebaker 259 cubic inch V8 and overdrive, push button radio, and air conditioning. The odometer shows a bit over 39,000 miles, and Tim has no reason to doubt that it's accurate. Tim's truck has the short bed with a conventional narrow cargo box. The wide cargo box, which incorporates the rear wheels, was not introduced until the 1961 model year. I personally prefer the narrow box with its separate rear fenders. Thanks to Tim for sharing the pictures and information about his truck.
If you own or once owned a Studebaker or related vehicle and would like to see your car as "Stude of the Month" or in the "Cool Studes" section, or if you have other pictures or material that you would like to contribute to this page, please e-mail me here. I can accept either electronic or hard copy images.
---
All of the previous Monthly Main Pages have been reposted. In the process of reposting the pages, I have made corrections and revisions as needed, and in some cases added material that was not used when a page was first posted due to download speed and file storage limitations. A list of reposted Main Pages with links to each is located here.
---
MORE COOL STUDES
1951 Studebaker Commander Convertible





These pictures of Chester Bradfield's 1951 Studebaker Commander Convertible were taken at the October 2005 Greater Virginia Chapter Fall Meet. This outstanding car was featured as Stude of the Month in September 1997. Chester's convertible has the new for 1951 Studebaker overhead valve V8 and the highly desirable overdrive transmission. Only 3,770 Commander Convertibles were produced for the 1951 model year. This was the second and last year for the bullet nose Studebaker.
1963 Studebaker Avanti Coupe



This round headlight 1963 Avanti was also in attendance at the October 2005 Greater Virginia Meet. This is a particularly nice example which appears to be correct in every respect. Round headlight Avantis are considered to be 1963 models. Square headlights were introduced for 1964 but some late 1963 Avantis also have square headlights.
---
TEST YOUR STUDEBAKER KNOWLEDGE!
---
CUSTOM CORNER
1953 Studebaker Starlight Street Rod


Rear View


Interior and Dash


Under the Hood

Bill Junge of Lake Havasau City, Arizona sent in these pictures of a sharp 1953 Studebaker Starlight Coupe Street Rod owned by Dan McDonald, also of Lake Havasu. Don's cool rod is powered by a small block Chevy 350 Ram Jet V8 making around 400 HP connected to GM 700R4 automatic transmission. The GM 700R4 is a four-speed overdrive automatic transmission that is considered to be one of the finest automatic transmissions ever produced. This transmission was original equipment in Corvettes, Camaros, and other GM cars, and is widely used in street rod applications. Dan's Stude has the usual street rod amenities including air conditioning, bucket seats, tilt steering wheel, and a modern audio system with CD player.
Bill has his own web site called Bullet Nose Paradise which is dedicated to 1950 and 1951 Bullet Nose Studebakers. Thanks again to Bill for helping to keep this page in new material.
---
MORE CUSTOM STUDES
1941 Studebaker Champion Street Rod



Bill Junge also forwarded these pictures of a 1941 Studebaker Champion Street Rod that was taken by Dave Lindsay at the March 2006 Goodguys Rod & Custom Association Del Mar Nationals. Many Studebakers that would otherwise have been lost have been saved by street rodders. An increasing number of Studebaker customs and street rods have appeared on this page over the years. Thanks to Bill for sending in these pictures and to Dave for allowing their use on this page.
1953 Studebaker Starliner Hardtop

Craig Weeks of Petaluma, California sent in this picture of his 1953 Studebaker Starliner Hardtop Street Rod on its first time outside for the initial engine run. Craig writes that it was a "typical first start-up" in that a radiator hose promptly came off and blew coolant all over everything! Craig's car has a Buick V8, Borg-Warner T5 automatic transmission, Fatman front end, and a host of mods that should make it a pleasure to drive. After over four and one-half years in the garage, Craig's sharp 1953 Starliner is almost done. He expects it to be on the road about the time this page is published.
---
Did you know that Michael Kelly's New Avanti Motor Corporation signed a deal to produce the VW based Brazilian Puma Sports Car? I didn't think so! The deal fell through when Kelly ran out of money. To learn more about the Puma, visit my Puma Sports Cars Site.
---
STUDEBAKER TRUCKS
1945 Studebaker M15 Stake Bed

Studebaker truck expert Frank Drumheller sent in this picture of a very rare 1945 Studebaker M15 owned by Stan Grube of Lititz, Pennsylvania. Frank writes that this is one of 4,000 Studebaker trucks built with government permission during the closing days of World War II. The M15 was the only civilian model Studebaker the government allowed to be produced prior to the resumption of regular production by the US automobile industry in 1946. The 1945 civilian M15 used the military cab from the large US6 6X4 and 6X6 trucks including a swing-out windshield and overhead windshield wipers. Stan's truck is a wartime "black-out" model with no chrome. This close-up front view shows these features. Approximately 10 of these still exist, but this is the only accurately restored example known.
Thanks to Frank for the pictures and for providing historical information on this interesting truck.
1951 Studebaker C Cab Fire Truck

This former Neshanic, New Jersey Volunteer Fire Company 1951 Studebaker C Cab Fire Truck is currently owned by Mr. Albert Dean of Cannock, England. Mr. Dean writes that he has owned this truck for three years. According to the Neshanic Volunteer Fire Company Web Site, the original cost of this "then state-of-the-art" pumper was $8,995. A addition was built to the fire house to accomodate the company's new Studebaker pumper. The Studebaker was replaced in 1968 with a Hahn pumper and put into storage. In November 1972, it was brought out of storage and loaned to the Hillsborough Fire Company #2 while one of their pumpers was being repaired. This was the the last time that this truck was in active service.
---
STUDE TOY OF THE MONTH
AMT 1950 Studebaker Starlight Coupe



The AMT company started producing promotional models for auto manufacturers in 1948. The earliest models were made of aluminum and the name of the company actually stood for "Aluminum Model Toys." By 1949, AMT started making their models out of injection molded plastic which was more cost effective. The AMT company produced a number of Studebaker promotional models during the 1950's. AMT is still around, primarily as a producer of plastic model kits. More toy Studes can be found in the Stude Stuff area of this page and on my Studebaker Toys Home Page.

Click here for information on ordering hard to find Studebaker toys made by manufacturers such as Johnny Lightning, Racing Champions, Hot Wheels, Muscle Machines, and EKO.
---
---
---
---
* * This Page On Line Since October 1995 * *
---
Published 8/1/2006