---
BILL
JACKAMEIT'S
STUDEBAKER
PAGE
---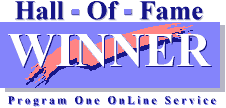 ---
Welcome fans of the pride of South Bend. I am a long-time Studebaker fan and Studebaker Driver's Club member, having owned a 57 Silver Hawk in high school and a 59 Lark Regal Hardtop in college. Since then, I have owned other Studes as hobby cars including a 62 Champ Pickup, a 64 Canadian Commander Special, a 62 GT Hawk, a 60 Lark Regal 4-door, and my present 57 Silver Hawk (not the same one I owned in high school -- that one I wrecked). If you have any suggestions or comments, please send me a message. Both text and image contributions are welcome.
---
STUDE OF THE MONTH
October 1996

1963 Studebaker GT Hawk R1

This outstanding 1963 Studebaker Gran Turismo Hawk R1 is owned by Jim and Deborah Jett of Richmond, Virginia. The round emblem in the lower right of the Grille and the oval emblem under the front fender air vents identify this car as a "Super Hawk" with an Avanti engine. The Jett's Hawk is equipped with the R1 engine, which is the base engine in the Avanti. It also has the Powershift automatic transmission which was designed to be shifted manually if desired. The pictures were taken at Piedmont Virginia Community College in Charlottesville, Virginia. One advantage to being the Dean of Finance and Administrative Services at PVCC is that my office controls the parking lots. We typically host two car shows each year, one in the spring, and one in the fall.
Trunk and Hood Up


Passenger Side


Driver Side Rear Angle

---
* * TEST YOUR STUDEBAKER KNOWLEDGE * *
TAKE THE STUDEBAKER QUIZ.
---
---
Contact the Pagemaster here.
---
Published October 1996