---
BILL
JACKAMEIT'S
STUDEBAKER
STUFF
---
---
SOME STUDES I HAVE OWNED
1964 Challenger Wagonaire and 1964 Daytona Sedan


1963 Gran Turismo Hawk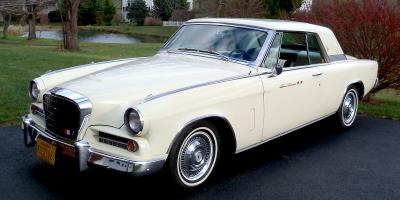 1960 Lark Regal and 1964 Commander Special


Second 1957 Silver Hawk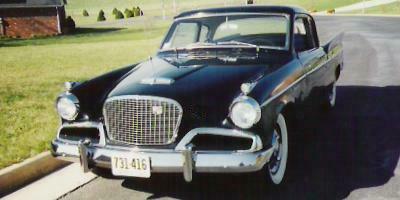 1962 Champ Pickup and 1959 Lark Hardtop


1949 Champion Starlight Coupe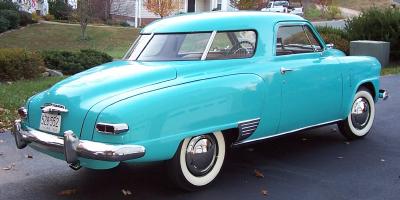 ---
Studes of the Month
The first "Stude of the Month" appeared in October 1995. The early scans were typically small due to the modem and storage limitations of the time. Many of the older photos used in this section and in the "More Cool Studes" section have been rescanned when hard copies were available. Others have been replaced with better or more recent images submitted elctronically. If you see your car or truck and can provide updated photos, preferably in electronic form, please contact me at wj2d44@gmail.com and I will be happy to post the updated images.
---
---
More Cool Studes
2004 International Meet Pictures
2006 Atlantic Zone Meet Pictures
2007 International Meet Pictures
2008 International Meet Pictures
Thanks to Bill Junge, Bill Hower, Ed Ebach, Roger Bass, Preston Young, Frank Drumheller, Mark Carson, Myno Van Dyke and others for contributing pictures for this section.
---
---
The "S" Files
Articles containing information about Studebaker, advertising items, and Stude toys.
---
ANOTHER STUDEBAKER TOY
AND MODEL COLLECTION
STUDEBAKER MODEL
RAILROAD DIORAMAS
SOME STUDEBAKER RELATED
PEDAL CARS
---
Click here to order Studebaker Toys.
---
The Stude Quiz
By far largest number of Studebaker military trucks built during World War II were used by
Test your Studebaker knowledge by taking the entire Stude Quiz.
---
Packard Corner
Studebaker and Packard merged in 1954 to form the Studebaker-Packard Corporation. One offshoot of the merger was the 1956 Studebaker Golden Hawk which was powered by Packard's big 352 V-8. The Detroit Packard plant was closed in 1956, and Packard production was moved to South Bend. The 1957 and 1958 Packards were basically Studebakers with different styling and upgraded interiors. Many Packard buffs consider the latter to be nice Studebakers as opposed to "real" Packards.
National Museum 1957 Packard Clipper

---
SAVING AN ABANDONED
STUDEBAKER US6 TRUCK
1964 STUDEBAKER TAXI
RED TOP CAB
1956 STUDEBAKER FLIGHT HAWK
WEDDING RESTORATION
1950 CHAMPION STARLIGHT COUPE
STREET ROD PROJECT
ELECTRIC POWERED 1950
STUDEBAKER PICKUP TRUCK
1963 STUDEBAKER CHAMP
PICKUP RESTORATION
FRENCH 1957 CHAMPION
SEDAN RESTORATION
1953 CHAMPION STARLIGHT COUPE
STREET ROD PROJECT
1961 STUDEBAKER CHAMP
WITH SLIDE-IN CAMPER
---
Studebaker Image Archive
A mix of personal photos, contributions from readers, and stuff found on the Web.

Inside the Old Studebaker National Museum

---
Lots of Studebaker and related links now on their own page.

---
---
Updated 1/25/2023