---
BILL
JACKAMEIT'S
STUDEBAKER
PAGE
---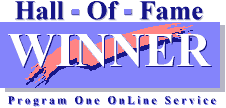 ---
NO FRAMES!! JUST GOOD STUFF!!

---
Welcome fans of the pride of South Bend. I am a long-time Studebaker fan and Studebaker Driver's Club member, having owned a 57 Silver Hawk in high school and a 59 Lark Regal Hardtop in college. Since then, I have owned other Studes as hobby cars including a 62 Champ Pickup, a 64 Canadian Commander Special, a 62 GT Hawk, a 60 Lark Regal 4-door, and my present 57 Silver Hawk (not the same one I owned in high school -- that one I wrecked). If you have any suggestions or comments, please send me a message. Both text and image contributions are welcome.
---
STUDE OF THE MONTH
December 1997
1964 Studebaker Cruiser

This shot of a 1964 Cruiser was sent in by Dave Kaiser. Dave has been asked by a friend to help sell her late husband's low mileage Stude. The car, which has only 48,185 miles on it, is located in Petaluma, California. Studebaker started the 1964 model year with a big push, but to little avail. Production of Studebaker automobiles in South Bend ended in December 1963. That was also the end of the road for the GT Hawk and the Avanti. Lark types would continue to be produced at Studebaker's Canadian plant in Hamilton, Ontario until March of 1966. The Cruiser was Studebaker's top of the line sedan. Cruisers came standard with Studebaker's 259 cubic inch V8 rated at 180 horsepower. Cruiser interiors were richly appointed and included a fold down center arm rest. Milwaukee designer Brooks Stevens did a nice job with the 1964 restyle. The front end was new with a full width grille as was the roofline which featured a convertible style "kink" at the back similiar to that found on Chevrolet hardtops of the era. The padded dash featured a full set of gauges and rocker style switches. One downside for 1964 was that the "Skytop" sunroof option was no longer available.
Padded Dash and Instruments


Studebaker 259 V8

---
INSIDE THE NATIONAL MUSEUM
1960 Studebaker Lark and "Larkette"

Here is another picture from my August 1994 road trip to the Studebaker National Museum. The 1960 Lark 4-Door Sedan is a Regal model similiar to the 1960 Lark that I owned before I bought my second Silver Hawk. Parked in front of the "real" Lark is a "Larkette" toy convertible. The "Larkette" was the size of a pedal car but was powered by a small gasoline engine. It was not made by Studebaker, but some Studebaker dealers sold them. If Dad is getting a new car, why not Junior?
---
WIN THIS CAR!!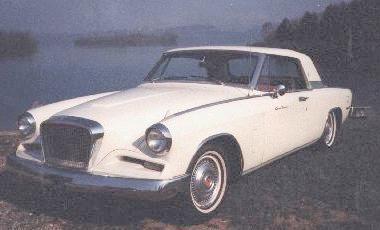 1962 GT Hawk Keystone Region Raffle Car.
Click here for details.
---
STUDE TOY OF THE MONTH
Dinky Toys Studebaker Petrol Tanker

Now wouldn't this make the perfect Christmas present! This beauty is from my collection of Studebaker toys and models. Dinky Toys issued this Studebaker Petrol Tanker in several variations. There were also "Mobil," "Castrol," "Texaco," and "National Benzole" versions.
---
---
---
* * This Page On Line Since October 1995 * *
---
Published 12/1/1997