---
BILL
JACKAMEIT'S
STUDEBAKER
PAGE
---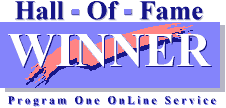 ---
Welcome fans of the pride of South Bend. I am a long-time Studebaker fan and Studebaker Driver's Club member, having owned a 57 Silver Hawk in high school and a 59 Lark Regal Hardtop in college. Since then, I have owned other Studes as hobby cars including a 62 Champ Pickup, a 64 Canadian Commander Special, a 62 GT Hawk, a 60 Lark Regal 4-door, and my present 57 Silver Hawk (not the same one I owned in high school -- that one I wrecked). If you have any suggestions or comments, please send me a message. Both text and image contributions are welcome.
---
STUDE OF THE MONTH
February 1997

1949 Champion Business Coupe

This fine example of a relatively rare body style belongs to Tom Healy of Newburyport, Massachusetts. You may recognize Tom's name because he is the owner of the sharp 1958 Packard Hawk that appeared on this page in December 1996. Tom also owns a 1948 Studebaker M Series Pickup. Business coupes were designed to be used by traveling salesmen and featured an extra large trunk with no rear seat. The 1949 Champion engine was basically the same flat head six that was introduced in 1939. This engine displaced 170 cubic inches and was rated at 80 horsepower. Only 2,360 Champion Business Coupes were produced in 1949. Most were low trim line models in keeping with their intended purpose.
The World's Largest Truck Lid!

---
THE HEALY FLOCK
A Family Picture

The picture above shows the entire Healy flock of Studes. The 1958 Packard Hawk is one of only 588 examples produced. It is basically a Studebaker Golden Hawk with revised styling to make it a Packard. Here is a rear view from over a hedge line. The 1948 M Series Pickup is a final year model as the C Cab Pickup was introduced in mid-1948 as a 1949 model. Tom has named his pickup the "Little Red Machine." Many thanks to Tom for sending in the pictures of his Stude collection.
1948 M Series Pickup

---
---
Contact the Pagemaster here.
---
Published February 1997