---
BILL
JACKAMEIT'S
STUDEBAKER
PAGE
---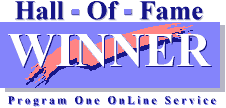 ---
Welcome fans of the pride of South Bend. I am a long-time Studebaker fan and Studebaker Driver's Club member, having owned a 57 Silver Hawk in high school and a 59 Lark Regal Hardtop in college. Since then, I have owned other Studes as hobby cars including a 62 Champ Pickup, a 64 Canadian Commander Special, a 62 GT Hawk, a 60 Lark Regal 4-door, and my present 57 Silver Hawk (not the same one I owned in high school -- that one I wrecked). If you have any suggestions or comments, please send me a message. Both text and image contributions are welcome.
---
STUDE OF THE MONTH
July 1997

1951 Champion Street Rod

This fabulous 1951 Studebaker Champion Street Rod is owned by Bill Junge of Lake Havasu City, Arizona. If you look close, you can see that it started life as a 4-door sedan. Bill's is powered by a Chevy 350 V8 mated to a Turbo Hydramatic transmission. The car has been lowered, the rear wheel well opening have been raised, and the front bumper has been moved closer to the body of the car. Other modifications include frenched headlights and taillights, shaved door handles, and a third light over the rear window. The car also has air conditioning, tilt steering column, and a sound system with CD player and power antenna. Bill actually drove this car to work on a daily basis while it was being built as a rod.
Rear Angle View


Cool Interior

---
ANOTHER STUDE ROD
1950 Studebaker Champion Street Rod

These pictures of a cool 1950 Studebaker Champion Street Rod were taken at the Spring Charlottesville Cruisers Car Show at Piedmont Virginia Community College. The 1950 model had a large chrome bullet with a single wide ring while the 1951 model had somewhat smaller plastic bullet and two narrower rings. Otherwise, the 1950 and 1951 models appear quite similiar. This rod is a 2-door sedan that has been dechromed but otherwise has a mostly stock body. The purple paint, however, is anything but stock.
Second View

---
---
Contact the Pagemaster here.
---
Published July 1997