---
BILL
JACKAMEIT'S
STUDEBAKER
PAGE
---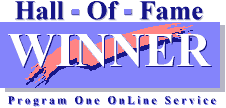 ---
NO FRAMES!! JUST GOOD STUFF!!

---
Welcome fans of the pride of South Bend. I am a long-time Studebaker fan and Studebaker Driver's Club member, having owned a 57 Silver Hawk in high school and a 59 Lark Regal Hardtop in college. Since then, I have owned other Studes as hobby cars including a 62 Champ Pickup, a 64 Canadian Commander Special, a 62 GT Hawk, a 60 Lark Regal 4-door, and my present 57 Silver Hawk (not the same one I owned in high school -- that one I wrecked). If you have any suggestions or comments, please send me a message. Both text and image contributions are welcome.
---
STUDE OF THE MONTH
April 1998
1958 Packard Sedan

This rare 1958 Packard 4-Door Sedan is owned by Paul J. Coyne of Los Angeles, California. The pink paint is not original, but it looks right on this car! This is the second year that Packards were built in South Bend, and the last year for Packard production. The 1958 Packard was essentially a Studebaker President with upgraded trim, a different dash, and exterior front and rear styling modifications. The "Clipper" name was not used in 1958. The only 1958 Packard model with the supercharged Studebaker 289 V8 engine was the Packard Hawk. Sedans, wagons, and hardtops had to make due with the normal President engine. New for 1958 were 14" wheels, quad headlights, and double tail fins. Only 2,622 Packards of all body styles were produced for the 1958 model year before production ended.
Side View

---
STUDE IN THE ROUGH
1940 Studebaker President

Jim Galley sent in this picture of his 1940 Studebaker President project car. This body style with its "suicide" rear doors was referred to as a "Cruising Sedan" in Studebaker literature. Presidents of this era were powered by a 250 cubic inch eight cylinder engine rated at 110 horsepower. Sealed beam headlights were new on Presidents for 1940. The President was the top of the line for Studebaker, with 6,444 produced in 1940. That can be compared to 66,264 Champions and 34,447 Commanders produced the same year. The President name was dropped after the 1942 model year and did not return until 1955.
---
STUDE TOY OF THE MONTH
Banthrico Studebaker Golden Hawk

Here is another Hawk from my Stude toy collection. This heavy metal bank was made by Banthrico of Chicago. It is about the same size as a plastic dealer promo. Banthrico also made a 1904 Studebaker Electric bank. To see more toy Studes, visit my new Studebaker Toys Home Page which is just getting under way.
Click here for information on ordering a toy Frankenstude Hot Rod in five available colors, 1961 Champ Truck, or 1951 Starlight Coupe.

---
---
* * This Page On Line Since October 1995 * *
---
Published 4/1/1998