---
BILL
JACKAMEIT'S
STUDEBAKER
PAGE
---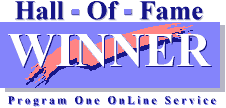 ---
NO FRAMES!! JUST GOOD STUFF!!

---
Welcome fans of the pride of South Bend. I am a long-time Studebaker fan and Studebaker Driver's Club member, having owned a 57 Silver Hawk in high school and a 59 Lark Regal Hardtop in college. Since then, I have owned other Studes as hobby cars including a 62 Champ Pickup, a 64 Canadian Commander Special, a 62 GT Hawk, a 60 Lark Regal 4-door, and my present 57 Silver Hawk (not the same one I owned in high school -- that one I wrecked). If you have any suggestions or comments, please send me a message. Both text and image contributions are welcome.
---
STUDE OF THE MONTH
August 1998
1952 Studebaker Land Cruiser

This fine 1952 Land Crusier is owned by Gilmer J. (Jack) Bost of Mount Pleasant, North Carolina. Jack has owned this 71,000 mile car since August 1979. The car was painted Tahoe Green in 1980 and the bumpers have been rechromed. The original 232 V-8 and driveline are still in place. Jack has added Sears Guardian wide whitewalls, which really look great on this car. The Land Cruiser sat on a 4" longer wheel base than the standard Commander and was luxuriously appointed. The quickest way to identify a Land Cruiser is by the rear door vent windows which were unique to that model. Here is another shot of this fine car.
---
---
COOL STUDE RODS
1940 Studebaker Street Rod from Brazil


Luiz Augusto Tinoco of Rio de Janeiro sent in this picture of a sharp looking 1940 Studebaker Champion Street Rod owned by fellow Brazilian Peter Haake. What makes this car special is a Ford V8 lurking under the hood. Peter's car also rides on modern wheels and tires. And check out that license late. This beauty is evidence that Cool Stude Rods are not limited to North America.
1948 "Wildfire" Street Rod


Bryan Kalinski of Martins Ferry, Ohio sent in this picture of his 1948 Studebaker Commander "Wildfire" Street Rod. This radical chopped top custom is Chevy V8 powered and has many modern features such as air conditioning, tilt wheel, power seats, full sound system, etc. The dual spotlights, lake pipes, and dished chrome wheels with modern rubber are nice finishing touches. Here is a second view of this cool rod.
---
STUDE MISCELLANY
Tiffany's Lark Cruiser


A recent e-mail to the pagemaster included his picture of Tiffany and her 1963 Lark Cruiser. After being dropped in 1955, the Cruiser name was revived in 1961 for the top of the line 4-door sedan. As with the earlier Land Cruiser, Lark Cruisers had relatively luxurious interiors and high levels of standard equipment. Tiffany certainly looks happy so I assume she loves her Lark.
---
STUDE TOY OF THE MONTH
Dinky Toys 1952 Studebaker Land Cruiser

This seemed to be an appropriate toy to accompany the September Stude of the Month. The Dinky Toys 1952 Studebaker Land Cruiser was issued in several color variations. Solid colors included green as shown above and blue. There were also a couple of two-tone versions that are generally harder to find. This one is from my personal collection. To see more toy Studes, visit my Studebaker Toys Home Page.

Click here for information on ordering a toy Frankenstude Hot Rod in five available colors, 1961 Champ Truck, or 1951 Starlight Coupe.
---
---
* * This Page On Line Since October 1995 * *
---
Published 8/1/1998