---
BILL
JACKAMEIT'S
STUDEBAKER
PAGE
---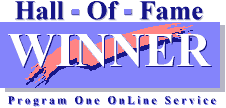 ---
NO FRAMES!! JUST GOOD STUFF!!

---
Welcome fans of the pride of South Bend. I am a long-time Studebaker fan and Studebaker Driver's Club member, having owned a 57 Silver Hawk in high school and a 59 Lark Regal Hardtop in college. Since then, I have owned other Studes as hobby cars including a 62 Champ Pickup, a 64 Canadian Commander Special, a 62 GT Hawk, a 60 Lark Regal 4-door, and my present 57 Silver Hawk (not the same one I owned in high school -- that one I wrecked). If you have any suggestions or comments, please send me a message. Both text and image contributions are welcome.
---
STUDE OF THE MONTH
February 1998
1950 Studebaker Land Cruiser

This beautiful 1950 Studebaker Land Cruiser is owned by Melvin Wampler of Bridgewater, Virginia Melvin is a long time Studebaker Drivers Club member and his Land Cruiser is often seen at various car shows in the area. The 1950 Land Cruiser is perhaps the epitome of the bullet nose Studebaker. At 212 inches in length, the 1950 Land Cruiser was almost 11 inches longer than the equivalent 1951 model. This was the last year that the Land Cruiser was powered by the 245 cubic inch Commander six cylinder engine. The easiest way to quickly tell a Land Cruiser from an ordinary Commander sedan is by the vent windows in the rear doors. Melvin has owned this car for many years and he has improved it over time to the point that is is an outstanding example of the breed.
Another View of this Great Stude

---
ANOTHER COOL STUDE
Studebaker M Series Pickup

Here is a picture of a Studebaker M Series Pickup from a car show car corral. This very sharp truck appears to be painted in authentic "Forest Green" that was a popular Studebaker truck color in the early post-War period. The M Series, which was introduced in 1940, was the first Studebaker vehicle to resume civilian production after World War II. Studebaker also produced a short run of 1946 Champion passenger cars based on a pre-War design. An all new Studebaker passenger car was introduced in 1946 as a 1947 model. The M Series trucks would go on through 1948 until the C Cab truck was introduced as a 1949 model.
---
WIN THIS CAR!!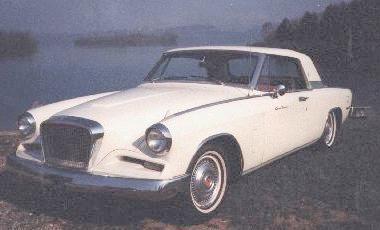 1962 GT Hawk Keystone Region Raffle Car.
Click here for details.
---
STUDE TOY OF THE MONTH
Solido 1957 Studebaker Silver Hawk Coupe

This Solido of France 1957 Studebaker Silver Hawk Coupe is from my Stude toy collection. The body of this model is diecast, but the roof is plastic. This allowed it to be made with two roof variations, a coupe as shown here, and a hardtop. Silver Hawk hardtops were not sold in the U.S. but were available in export markets. In that I have owned two 1957 Silver Hawks, this is one of my favorite Studebaker toys.
---
CLICK HERE TO BUY STUDEBAKER TOYS.
---
---
* * This Page On Line Since October 1995 * *
---
Published 2/1/1998