---
BILL
JACKAMEIT'S
STUDEBAKER
PAGE
---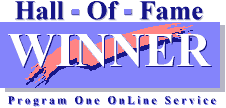 ---
NO FRAMES!! JUST GOOD STUFF!!

---
Welcome fans of the pride of South Bend. I am a long-time Studebaker fan and Studebaker Driver's Club member, having owned a 57 Silver Hawk in high school and a 59 Lark Regal Hardtop in college. Since then, I have owned other Studes as hobby cars including a 62 Champ Pickup, a 64 Canadian Commander Special, a 62 GT Hawk, a 60 Lark Regal 4-door, and my present 57 Silver Hawk (not the same one I owned in high school -- that one I wrecked). If you have any suggestions or comments, please send me a message. Both text and image contributions are welcome.
---
STUDE OF THE MONTH
October 1998
1962 Studebaker Gran Turismo Hawk

This sharp 1962 Studebaker Gran Turismo Hawk belongs to Frank and Gail Philippi of Springfield, Virginia. Frank has owned this Hawk for 20 years. Those are authentic 1962 Virginia license plates. Virginia allows antique cars to be registered with "year of manufacture" license plates subject to DMV approval of the condition of the plates. The 1962 plates add an extra bit of authenticity to this great looking car. This car has the optional front bumper guards and trunk mount antenna both of which were popular on GT Hawks. Black has always been my favorite color for GT Hawks. Frank and Gail are members of the Potomac Chapter of the Studebaker Drivers Club.
Rear View of this Fine GT Hawk

---
PACKARD CORNER
1957 Packard Clipper

This pristine 1957 Packard Clipper belongs to Hal Hermann of Fairfax, Virginia. Hal's car looks very much like the one on display in the Studebaker National Museum. The 1957 Packard Clipper was basically a 1957 Studebaker President with body modifications and an upgraded interior. The Clipper was also available as a station wagon which was referred to in sales literature as a "Country Sedan." The Clipper used the same supercharged 289 V8 as the 1957 Studebaker Golden Hawk. Presidents were not available with the supercharged engine. These pictures were also taken at the Sully Plantation Car Show in Northern Virginia earlier this year.
Under the Hood

---
STUDES IN THE ROUGH
C Cab Pickup in Colorado

Doug in Colorado sent in the above picture of a lonely C Cab Pickup set against the Colorado Mountains. This is a 2R Model as indicated by the two piece windshield and three level grille. It does not appear that this truck has been on the road for a while. The picture below shows Barry Liggan's Chevy 350 powered M Series Pickup. The M Series was introduced in 1941 and produced until 1948 when the 2R C Cab was introduced as a 1949 model. Barry's truck is a daily driver and is definitely still on the road.
M Series Pickup Daily Driver

---
WIN THIS CAR!!

1961 Lark Regal Convertible

Click HERE for information.

---
STUDE TOY OF THE MONTH
Buby "Collectors Classics" Studebaker Avanti

Buby of Argentina produced a high qualty line of 1:43 scale 1940's through 1960's American cars which were marketed as "Collectors Classics." My understanding is that only 1500 of each available color were produced, making these models fairly scarce. This example is from my personal collection. Buby also made a line of 1:64 scale diecast cars and trucks that were produced in large numbers as children's toys as opposed to adult collectibles. These were quite primitive compared to the Collectors Classics. Buby went out of business in the early 1990's. To see more toy Studes, visit my Studebaker Toys Home Page.

Click here for information on ordering a toy Frankenstude Hot Rod in five available colors, 1961 Champ Truck, or 1951 Starlight Coupe.
---
---
---
* * This Page On Line Since October 1995 * *
---
Published 10/1/1998