---
BILL
JACKAMEIT'S
STUDEBAKER
PAGE
---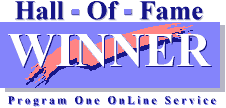 ---
NO FRAMES!! JUST GOOD STUFF!!

---
Welcome fans of the pride of South Bend. I am a long-time Studebaker fan and Studebaker Driver's Club member, having owned a 57 Silver Hawk in high school and a 59 Lark Regal Hardtop in college. Since then, I have owned other Studes as hobby cars including a 62 Champ Pickup, a 64 Canadian Commander Special, a 62 GT Hawk, a 60 Lark Regal 4-door, and my present 57 Silver Hawk (not the same one I owned in high school -- that one I wrecked). If you have any suggestions or comments, please send me a message. Both text and image contributions are welcome.
---
STUDE OF THE MONTH
January 1999
Customized 1958 Studebaker Scotsman


This customized 1958 Studebaker Scotsman belongs to Myno Van Dyke of Newcastle, Ontario. The fins are as used on the "regular" 1958 sedan line and a rare Studebaker accessory spare tire cover has been added to the trunk. A "modern" drivetrain has been installed, including a 305 Chevy V8 connected to a GM Turbo Hydramatic 350 transmission and Ford 9" rear. Stopping power is provided by an AMC disc brake setup, and the interior was donated by a 1985 Mercury Cougar. The Scotsman was introduced in mid-1957 as an economy model. Sales were relatively strong, with 20,872 Scotsman sedans and wagons being produced for the 1958 model year. When the compact Lark was introduced for 1959, Scotsman sedans and wagons were dropped from the passenger car lineup. Scotsman pickup trucks lasted one more year until the T Cab Champ was introduced. All in all, this is a very neat custom Stude for cruising the highways and biways of Canada!
Left Side View


Right Side View


Rear View with Dual Exhausts

---
ANOTHER COOL STUDE
Custom C Cab Pickup

This month's Bill Junge photo is a mild Custom C Cab Pickup Truck. Modern wheels and tires have been added. Otherwise, this is basically a stock appearing early C Cab. The picture is from the 1998 Lake Havasu City, Arizona "Run to the Sun" show.
---
WIN THIS CAR!!

1961 Lark Regal Convertible

Click HERE for information.

---
STUDE TOY OF THE MONTH
Anguplas and EKO Studebaker Avantis

The Avanti in the center is from Anguplas and the other two are from EKO. All three were made in Spain. These were intended for use with HO train layouts, not as children's toys. They appear to be identical except for the base which is made of metal on the Anguplas and plastic on the EKO. Both the Anguplas and the EKO versions were available in several different colors. These three are from my personal collection. To see more toy Studes, visit my Studebaker Toys Home Page.

Click here for information on ordering a toy Frankenstude Hot Rod in five available colors, 1961 Champ Truck, 1951 Starlight Coupe, or 1951 Starlight Hot Rod.
---
---
---
* * This Page On Line Since October 1995 * *
---
Published 1/1/1999