---
BILL
JACKAMEIT'S
STUDEBAKER
PAGE
---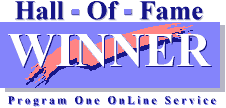 ---
NO FRAMES!! JUST GOOD STUFF!!

NOTICE: The server that hosted this page for several years was attacked by hackers and has been permanently taken down. This page has been rebuilt from backups and all sections are now available.
---
Welcome fans of the pride of South Bend. I am a long-time Studebaker fan and Studebaker Driver's Club member, having owned a 57 Silver Hawk in high school and a 59 Lark Regal Hardtop in college. Since then, I have owned other Studes as hobby cars including a 62 Champ Pickup, a 64 Canadian Commander Special, a 62 GT Hawk, a 60 Lark Regal 4-door, and my present 57 Silver Hawk (not the same one I owned in high school -- that one I wrecked). If you have any suggestions or comments, please send me a message. Both text and image contributions are welcome.
---
STUDE OF THE MONTH
September 1999
1960 Lark Regal Sedan

This is only the second time in almost four years on-line that I have elected to feature one of my own cars as Stude of the Month. I owned this 1960 Lark Regal 4-Door Sedan from the late 1970's until the early 1990's. It was purchased from a former Studebaker dealer who had kept the car in storage for several years. I added the Foxcraft rear fender skirts, Lark hood ornament, and the genuine Studebaker accessory daytime running light. Since it was equipped with overdrive, it was an adequate highway car with the 170 cubic inch flathead six. I recently learned that this car changed hands at least twice after I sold it. The current owner is SDC member Frank Drumheller of Louisa, Virginia. I am very pleased that the car is still around and in the hands of a caring Studebaker family.
A Second View

If you own a Studebaker and would like to see your car as "Stude of the Month," please e-mail me at the link above. I can accept either electronic or hard copy images.
---
NEWS FLASH!! The Newman and Altman Studebaker parts inventory has been purchased by a new company named Studebaker Autoparts Sales Corporation (SASCO) and will remain in South Bend. Business will continue from the old location until the parts can be moved to a new site across the street in the former Studebaker Engineering Building.
---
ANOTHER COOL STUDE
1956 Studebaker 2-Door Station Wagon

Bill Junge of Lake Havasu City, Arizona sent in these pictures of a cool 1956 Studebaker 2-Door Station Wagon. They were taken at a show in Scottsdale, Arizona in April of this year. Studebaker did not offer a 4-door wagon until 1957. Bill, who is a regular contributor to this page, also sent pictures of other neat Studes from the Scottsdale show. More of these will appear on this page during the next several months.
Another Shot of this Sharp Station Wagon

---
Did you know that Michael Kelly's New Avanti Motor Corporation signed a deal to produce the VW based Brazilian Puma Sports Car? I didn't think so! The deal fell through when Kelly ran out of money. To learn more about the Puma, visit my Puma Sports Cars Site.
---
STUDE IN THE ROUGH
1948 Studebaker M15 Pickup

Bill Frost of Santa Barbara, California sent in these pictures of his 1948 M15 Pickup. Bill indicates that he just recently pulled it out of a barn in Maine, where it had sat for the last 15 years. A brake rebuild, body work, and new paint are in its future. It is always good news when a "lost" Stude is reclaimed from a field, barn, or wrecking yard.
Rear View of this Interesting Truck

---
WIN THIS CAR!!
1962 GT Hawk Keystone Region Y2K Raffle Car.
Click here for details.
---
STUDE TOY OF THE MONTH
Solido of France 1957 Hawk Hardtop

This is perhaps the most common version of the Solido 1957 Hawk. The body of this model is diecast, but the roof is plastic. This allowed it to be made with two roof variations, a hardtop as shown here, and a coupe. The coupe is typically found in two-tone blue, but some all black coupes were also produced. The all black version appears to be relatively rare. "Real" 1957 Silver Hawk Hardtops were sold in export markets but were not available in the U.S. market. Solido 1957 Hawks come across the eBay auction site fairly regularly. I purchased this one recently with a bid of $10.99. To see more toy Studes, visit my Studebaker Toys Home Page.

Click here for information on ordering a toy Frankenstude Hot Rod, 1961 Champ Truck, 1951 Starlight Coupe, 1951 Starlight Street Rod, or Modified 1953-54 Starliner.
---
---
---
This page is now a member of the

---
* * This Page On Line Since October 1995 * *
---
Published 9/1/1999