---
BILL
JACKAMEIT'S
STUDEBAKER
PAGE
---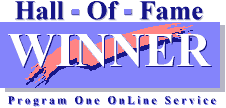 ---
NO FRAMES!! JUST GOOD STUFF!!

---
Welcome fans of the pride of South Bend. I am a long-time Studebaker fan and Studebaker Driver's Club member, having owned a 57 Silver Hawk in high school and a 59 Lark Regal Hardtop in college. Since then, I have owned other Studes as hobby cars including a 62 Champ Pickup, a 64 Canadian Commander Special, a 62 GT Hawk, a 60 Lark Regal 4-door, and my present 57 Silver Hawk (not the same one I owned in high school -- that one I wrecked). If you have any suggestions or comments, please send me a message. Both text and image contributions are welcome.
---
STUDE OF THE MONTH
August 2000
1950 Bulletnose Champion Sedan

This sharp 1950 Champion belongs to Bob Hoyt. Bob pulled the car out from under an overhanging barn in 1996 were the car sat for 26 years with three sides exposed to the weather. A two-year restoration was undertaken by Dean Mosley of Bridgeton, New Jersey. The car was sanded down to bare metal and repainted the original color. All of the glass was replaced, the brakes were rebuilt, and the interior was redone. With the exception of the bumpers, all of the chrome has been replaced. The 170 cubic inch flathead motor has "only" 97,000 miles on it and has not been rebuilt. In addition to the pictures of his car, Bob sent this picture of a 1950 Studebaker Champion dealer promotional model. Bob thanks Dean Mosley and Ernie Loga (of Loga Enterprises) for their help and encouragement with this project.
A Front View of this Neat Stude

---
MORE COOL STUDES
1952 Champion Starlight Coupe

This 1952 Starlight Coupe recently appeared on a used car lot in New Haven, Connecticut. Although not a bulletnose, it has the nifty rear window that appeared on Studebaker five passenger coupes from 1947 to 1952. This is a low level trim model with rubber gravel shields on the rear fenders. The white walls are too narrow, but other than that, it looks to be a decent example of this unique Studebaker design.

Two Studebaker Street Rods

This picture was taken at a car show at Piedmont Virginia Community College in Charlottesville, Virginia. The rod on the left is a 1938 Studebaker Commander and the rod on the right is a 1950 Studebaker Champion. I am the Dean of Finance and Administrative Services at PVCC, which means that my office gets to schedule use of the parking lots. We typically host two car shows each year, one in the spring, and one in the fall.

If you own or once owned a Studebaker or related vehicle and would like to see your car as "Stude of the Month" or in the "Cool Studes" section, or if you have other pictures or material that you would like to see in this page, please e-mail me here. I can accept either electronic or hard copy images.
---
Did you know that Michael Kelly's New Avanti Motor Corporation signed a deal to produce the VW based Brazilian Puma Sports Car? I didn't think so! The deal fell through when Kelly ran out of money. To learn more about the Puma, visit my Puma Sports Cars Site.
---
STUDE IN THE ROUGH
Studebaker C Cab Pickup

This C Cab Pickup was spotted on a used car lot in Harrisonburg, Virginia. The lot is one of those that has mostly inoperable vehicles on it. This truck needs work but is restorable with some effort. Here is a side view shot. This truck has the new fiberglass grille that was introduced in 1957. It has the shorter six foot box which I prefer to the eight foot box that was also available.
Rear View

---
STUDE TOY OF THE MONTH
Tootsie Toy Lark Convertibles

These two Tootsietoy 1960 Studebaker Lark Convertibles are from my personal collection. As far as I know, the light green one is more common. At least that is how it seems from watching them come up on the eBay internet auction site. I bought this pair off eBay about two months ago for around $15.00. To see more toy Studes, visit my Studebaker Toys Home Page.

Click here for information on ordering a toy Frankenstude Hot Rod, 1961 Champ Truck, 1951 Starlight Coupe, 1951 Starlight Street Rod, or Modified 1953-54 Starliner.
---
---
---
---
* * This Page On Line Since October 1995 * *
---
Published 8/1/2000