---
BILL
JACKAMEIT'S
STUDEBAKER
PAGE
---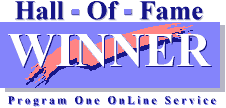 ---
NO FRAMES!! JUST GOOD STUFF!!

---
Welcome fans of the pride of South Bend. I am a long-time Studebaker fan and Studebaker Driver's Club member, having owned a 57 Silver Hawk in high school and a 59 Lark Regal Hardtop in college. Since then, I have owned other Studes as hobby cars including a 62 Champ Pickup, a 64 Canadian Commander Special, a 62 GT Hawk, a 60 Lark Regal 4-door, and my present 57 Silver Hawk (not the same one I owned in high school -- that one I wrecked). If you have any suggestions or comments, please send me a message. Both text and image contributions are welcome.
---
STUDE OF THE MONTH
December 2000
Starlight Coupe Lowboy Street Rod

This super cool Starlight Coupe Street Rod belongs to Don King of Washington State. Power comes from a blown big block Chevy. It looks very similiar to the 1:43 scale Hot Wheels Starlight Studebaker "Funny Car" issued a few months ago. Bill Junge sent in these pictures, which he took at the 2000 "Run to the Sun" in Arizona. Did someone at Mattel use this outstanding machine as inspiration for the Hot Wheels version?
Front Angle View


Rear Angle View


---
ANOTHER COOL STUDE
1952 Starlight Coupe Street Rod

Bill Junge also provided these pictures of this sharp 1952 Studebaker Starlight Coupe Street Rod. Interestingly, this particular car looks almost stock from the rear. This was the last year for this unique body style, which first appeared in 1947. The famous bulletnose was added in 1950 and continued with some modification in 1951, only to be deleted in 1952. The front end treatment does look a bit like that used on the all new 1953 model. I don't know who owns this one.
Less Radical Rear View

If you own or once owned a Studebaker or related vehicle and would like to see your car as "Stude of the Month" or in the "Cool Studes" section, or if you have other pictures or material that you would like to see in this page, please e-mail me here. I can accept either electronic or hard copy images.
---
Did you know that Michael Kelly's New Avanti Motor Corporation signed a deal to produce the VW based Brazilian Puma Sports Car? I didn't think so! The deal fell through when Kelly ran out of money. To learn more about the Puma, visit my Puma Sports Cars Site.
---
STUDE IN THE ROUGH
1954 Studebaker Starliner Hardtop

James Williams of Vallejo, California provided this picture of a his 1954 Starliner which is awaiting resoration. The fog lights are a neat accessory item. James is considering several modifications but intends to keep a stock appearance. Hopefully, the final result will appear on this page sometime in the future.
---
STUDE TOY OF THE MONTH
Hot Wheels 1950 Studebaker Station Wagon

Hot Wheels surprises yet again with a hot rod 1950 Studebaker Bulletnose Station Wagon. This model was only available for a short time as a McDonald's Happy Meal toy. It is similiar in concept to the Racing Champions 1951 Studebaker Station Wagon. Studebaker did not make factory station wagons in 1950 or 1951, but that doesn't stop the toymakers. To see more toy Studes, visit my Studebaker Toys Home Page.

Click here for information on ordering a toy Frankenstude Hot Rod, 1961 Champ Truck, 1951 Starlight Coupe Hot Rod, or Modified 1953-54 Starliner.
---
---
---
---
* * This Page On Line Since October 1995 * *
---
Published 12/1/2000