---
BILL
JACKAMEIT'S
STUDEBAKER
PAGE
---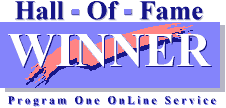 ---
NO FRAMES!! JUST GOOD STUFF!!

---
Welcome fans of the pride of South Bend. I am a long-time Studebaker fan and Studebaker Driver's Club member, having owned a 57 Silver Hawk in high school and a 59 Lark Regal Hardtop in college. Since then, I have owned other Studes as hobby cars including a 62 Champ Pickup, a 64 Canadian Commander Special, a 62 GT Hawk, a 60 Lark Regal 4-door, and my present 57 Silver Hawk (not the same one I owned in high school -- that one I wrecked). If you have any suggestions or comments, please send me a message. Both text and image contributions are welcome.
---
STUDE OF THE MONTH
March 2000
1962 Studebaker Lark Convertible

Spring is coming, so I thought a convertible would be appropriate this month. This sharp 1962 Lark Convertible belongs to Larry and Pat Merhaut of Martinsburg, West Virginia. The pictures were taken at a car show in Northern Virginia in 1998. The Merhaut's Lark is a Regal model with bench seats and less ornate side moldings than on Daytonas. Lark Convertibles were available with the "Skybolt" six cylinder engine, but most were equipped with V8 engines. Daytona models, which had bucket seats, could be ordered with the 225 horsepower 289 cubic inch V8 and four speed transmission used in the GT Hawk. Studebaker only produced 2,681 Lark Covertibles in 1962, so this is a relatively rare car.

Another View

If you own or once owned a Studebaker or related vehicle and would like to see your car as "Stude of the Month," please e-mail me here. I can accept either electronic or hard copy images.
---
ANOTHER COOL STUDE
1958 Studebaker C Cab Pickup

This mild custom 1957 Studebaker Transtar Pickup belongs to Will and Wanda Housley. The front grill has been modified and modern wheels and tires have been installed. The chrome side exhaust system is obviously nonstandard. Otherwise, this fine truck looks mostly stock.
---
Did you know that Michael Kelly's New Avanti Motor Corporation signed a deal to produce the VW based Brazilian Puma Sports Car? I didn't think so! The deal fell through when Kelly ran out of money. To learn more about the Puma, visit my Puma Sports Cars Site.
---
STUDE MISCELLANY
1962 Lark Hardtop with Skytop Brochure Picture

Studebaker seems to have gone back and forth between using color photography and color art in its dealer brochures. While the 1961 and 1963 brochures used photography, the 1962 brochure used art as in the example above. This picture from the 1962 Lark brochure shows a Daytona Hardtop with the "Skytop" sunroof option. Skytops were available on Lark sedans and hardtops from 1961 to 1963. The only Lark I am personally familiar with that had a Skytop was a 1961 Cruiser that was owned by a gentleman in New Jersey. The people in brochure art always seem happy, as in this picture of a 1962 Lark Convertible from the same brochure. Studebaker brochures are often available on eBay for reasonable prices.
1963 Lark Regal Sedan

James Torsey sent in this picture of his 1963 Studebaker Lark Regal Sedan. James has named his car "Leakin Lena" although I can't imagine why. A Studebaker that leaks? The 1963 Lark front grill was similiar to 1962 but was divided into more sections. The major change to the Lark line for 1963 was a revised roofline and a restyled interior.
1963 Studebaker Avanti

Kim Miller of Kirkland, Washington sent in this picture of a 1963 Avanti Coupe. Kim's Avanti is equipped with the R2 supercharged engine and four speed manual transmission. This car has electric windows and a fawn interior. It was built in August 1962 so it is a relatively early car. One thing about the Avanti is that you could order a supercharged engine or air conditioning, but not both. I have always thought that the Avanti looks particularly good in red.
---
STUDE IN THE ROUGH
Studebaker C Cab Pickup

I think "work in progress" is an appropriate description for this C Cab truck. The pickup box appears to be from one truck and the cab appears to be from another. The primed tailgate looks new and the camper top is a nice fit. This picture was taken some time back, and I don't know who owns this truck or what became of it.
---
STUDE TOY OF THE MONTH
Jo-Han 1962 Lark Convertible


This just seemed to be an appropriate Stude toy for this month. It was manufactured by Jo-Han. I acquired this dealer promomotional 1962 Lark many years ago. This model was also available in kit form. The color is reasonably close to the Merhaut's Lark. Promos typically did not attempt to duplicate factory colors. As with the Merhaut's car, this is a Regal model with bench seats. The interior is reasonably accurate. To see more toy Studes, visit my Studebaker Toys Home Page.

Click here for information on ordering a toy Frankenstude Hot Rod, 1961 Champ Truck, 1951 Starlight Coupe, 1951 Starlight Street Rod, or Modified 1953-54 Starliner.
---
---
---
---
* * This Page On Line Since October 1995 * *
---
Published 3/1/2000