---
BILL
JACKAMEIT'S
STUDEBAKER
PAGE
---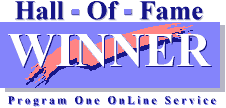 ---
NO FRAMES!! JUST GOOD STUFF!!

---
Welcome fans of the pride of South Bend. I am a long-time Studebaker fan and Studebaker Driver's Club member, having owned a 57 Silver Hawk in high school and a 59 Lark Regal Hardtop in college. Since then, I have owned other Studes as hobby cars including a 62 Champ Pickup, a 64 Canadian Commander Special, a 62 GT Hawk, a 60 Lark Regal 4-door, and my present 57 Silver Hawk (not the same one I owned in high school -- that one I wrecked). If you have any suggestions or comments, please send me a message. Both text and image contributions are welcome.
---
STUDE OF THE MONTH
April 2001
1955 Studebaker President Speedster

This beautiful 1955 Studebaker President Speedster belongs to George and Sharon Sacher of Canada. The car has been completely restored, including the engine and chassis. The body was sent to a professional automobile restorer, and a replacement interior was acquired from Phantom Auto Works. The restoration took almost three years to complete. George indicates that the car was bought in Vancouver, British Columbia, and is one of 15 Speedsters exported to Canada. George has another Stude project that he wants to begin, so the car is presently for sale. The Sachers can be contacted at sachersk@sk.sympatico.ca
Side View


Rear Angle View


---
MORE COOL STUDES
M Series Street Rod

Featured here are two great Studebaker pickup truck street rods. Both pictures were taken by Ed Ebach at the NSRA Nationals in Louisville, Kentucky. Regular contributor Bill Junge forwarded the pictures. Bill has his own web site called Bullet Nose Paradise which is dedicated to 1950 and 1951 Bulletnose Studebakers. Both of these are great little trucks. I would be hard pressed to make a choice if I could have one of them. Thanks to both Ed and Bill for helping to keep this page in new material.

C Cab Street Rod


If you own or once owned a Studebaker or related vehicle and would like to see your car as "Stude of the Month" or in the "Cool Studes" section, or if you have other pictures or material that you would like to see in this page, please e-mail me here. I can accept either electronic or hard copy images.
---
Did you know that Michael Kelly's New Avanti Motor Corporation signed a deal to produce the VW based Brazilian Puma Sports Car? I didn't think so! The deal fell through when Kelly ran out of money. To learn more about the Puma, visit my Puma Sports Cars Site.
---
STUDEBAKER MEMORIES
1951 Studebaker Champion Sedan

Steve Salisbury of Dothan, Alabama sent in this picture of his father's 1951 Studebaker Champion. The picture was taken in 1952 in Houlton, Maine. That's Steve's dad and his sister Elaine in the picture. Steve relates that this was the first of several Studebakers owned by his father. The Studebaker bug must have been passed down to Steve, who owns the 1956 Flight Hawk which appeared on this page last month.
---
STUDE TOY OF THE MONTH
Ertl 1947 Studebaker M Series Pickup

This is perhaps the best looking version of the 1:24 scale Ertl 1947 Studebaker pickup that has been issued to date. The two-tone red and off-white color scheme really look great! Other versions include Budwiser, Coors, Texaco, Mobil, and John Deere. At around $30, it is a wonderful heavy diecast model. To see more toy Studes, visit my Studebaker Toys Home Page.

Click here for information on ordering a toy Frankenstude Hot Rod, 1960's Champ Truck, 1951 Starlight Coupe Hot Rod, or Modified 1953-54 "At-A-Tude" Starliner.
---
---
---
---
* * This Page On Line Since October 1995 * *
---
Published 4/1/2001