'


---
BILL
JACKAMEIT'S
STUDEBAKER
PAGE
---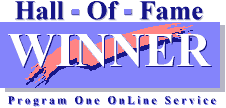 ---
NO FRAMES!! JUST GOOD STUFF!!

---
Welcome fans of the pride of South Bend. I am a long-time Studebaker fan and Studebaker Driver's Club member, having owned a 1957 Silver Hawk in high school and a 1959 Lark Regal Hardtop in college. Since then, I have owned other Studes as hobby cars including a 1962 Champ Pickup, a 1964 Canadian Commander Special, a 1962 GT Hawk, a 1960 Lark Regal 4-door, and a 1957 Silver Hawk (not the same one I owned in high school -- that one I wrecked). My current Stude is a 1949 Champion Starlight Coupe. I will build this page as time allows. If you have any suggestions or comments, please send me a message. Both text and image contributions are welcome.
---
STUDE OF THE MONTH
SEPTEMBER 2004
1935 Studebaker President Sedan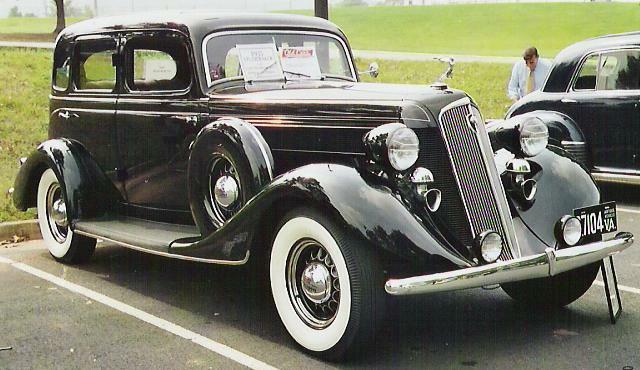 Rear View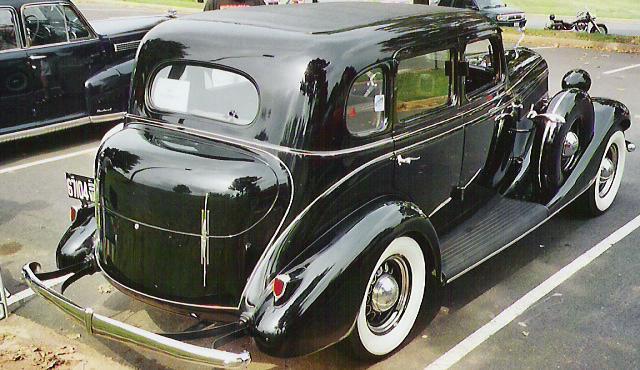 Straight 8 Engine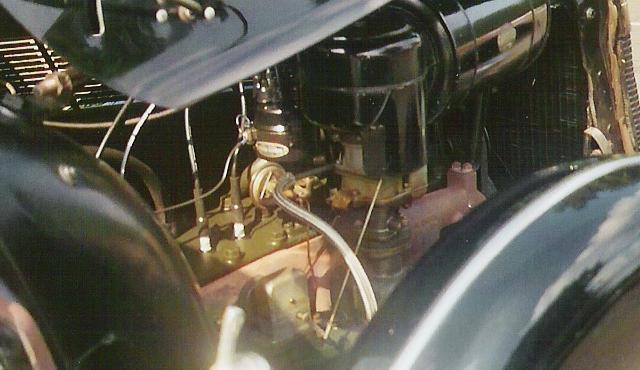 Original Interior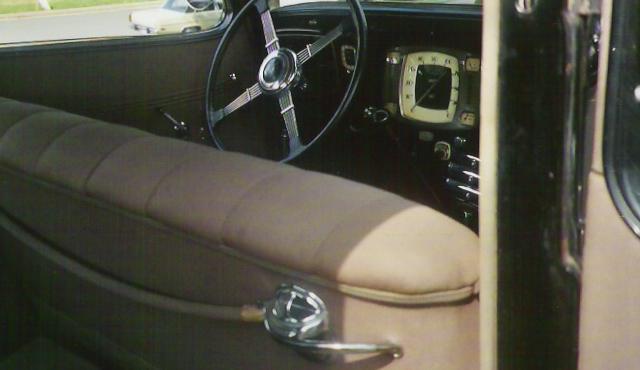 This beautiful 1935 Studebaker President is owned by Chester Bradfield of Bridgewater, Virginia. Chester is a long-time Studebaker collector who owns several show quality Studebakers. His 1951 Commander Convertible and 1938 Coupe Express Pickup have been featured on this page as previous Studes of the Month. Chester, who owns Good Printers in Bridgewater, is well known in Studebaker circles. Good Printers has printed Turning Wheels, the Studebaker Drivers Club (SDC) monthly magazine, for as long as I can remember. The 1935 President was powered by a 250 cubic inch straight eight rated at 110 horsepower. Studebaker's "Planar" independent front suspension was new for 1935, and overdrive was standard on the President. The engine on this car was recently rebuit by Bud Rogers, but the interior and much of the rest of the car is original. These pictures were taken at the 2004 Piedmont Region Antique Automobile Club of America (AACA) Fall Car Show at Piedmont Virginia Community College (PVCC) in Charlottesville, Virginia. Chester's fine President took both first in class and best of show at the meet. It was really great to see a Studebaker take best of show at a mixed make event.
If you own or once owned a Studebaker or related vehicle and would like to see your car as "Stude of the Month" or in the "Cool Studes" section, or if you have other pictures or material that you would like to see in this page, please e-mail me here. I can accept either electronic or hard copy images.
---
The first "Stude of the Month" appeared in October 1995. Many of the early scans used for the Stude of the Month were fairly small due to the modem and storage limitations of the time. I am currently in the process of rescanning early photos used in this section and in the "More Cool Studes" section. If your car was featured and you have better or newer photos, I would be happy to post them in the appropriate section. Past Studes of the Month and More Cool Studes are in the Studebaker Stuff area.
---
MORE COOL STUDES
1949 Studebaker Champion Starlight Coupe

Here is a picture of my "new" 1949 Champion Starlight Coupe at the same show. Like all 1949 Champions, it is powered by a 170 cubic inch flathead six rated at 80 horsepower. This particular car has the optional overdrive but no radio and no turn signals. Much to my surprise, it took second place in the 1946 to 1954 production class. The car really isn't ready to show, but I brought it out because PVCC is where I work. My plans are to finish the car this winter so that it is ready for next season. It was painted by its previous owner, but it still needs some chrome work and numerous odds and ends. Anyone have a pair of factory stainless steel gravel guards for the rear fenders?
1962 Studebaker GT Hawk

This photo was taken by Bill Junge at the 2004 Laughlin, Nevada Studebaker-Packard Show. Note the round parking lights in the side grille openings. Round parking lights were used on the Brooks Stevens prototype but did not make it into production. My guess is that the owner liked the prototype style lights and retrofitted the car. To my mind, the original 1962 production parking lights have a cheaper look. GT Hawks always look good in black, and this one is particularly nice.
---
2004 INTERNATIONAL MEET
1954 Studebaker Starliner Hardtop


1955 Studebaker President Sedan


1938 Studebaker Coupe Express Pickup


1939 Studebaker Coca-Cola Delivery Truck

These pictures were taken by Preston Young at the 2004 Studebaker Drivers Club International Meet in Charlotte, North Carolina. Preston owns a 1965 Studebaker Cruiser and is a member of the Central Virginia Chapter of SDC. The K Series Coca-Cola Delivery Truck is owned by Jerry Kurtz. More of Preston's meet pictures will appear in the next update.
---
MORE GRAVEYARD PICTURES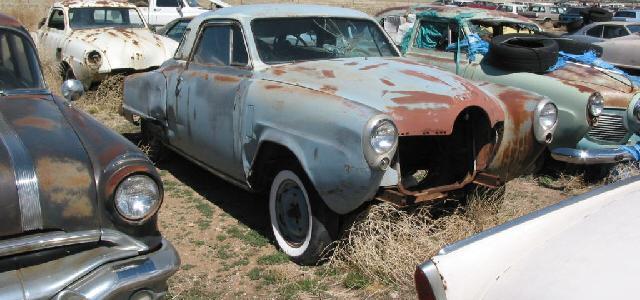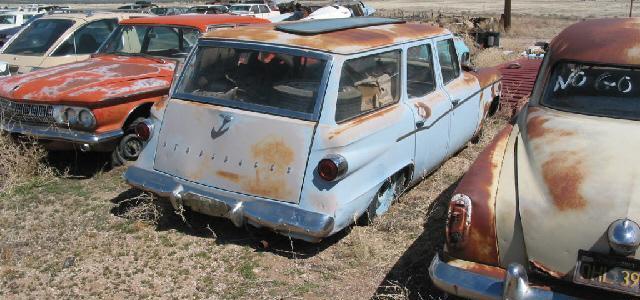 Here are two more pictures from the latest series of Studebaker graveyard pictures sent in by Bill Junge. These were taken on an Arizona Indian Reservation. Unfortunately, the cars are not for sale. The two pictures featured this month show some early 1950's Studes and a 1962 Lark Station Wagon. I'll continue this series with the next few updates. Bill has his own web site called Bullet Nose Paradise which is dedicated to 1950 and 1951 Bullet nose Studebakers. Thanks again to Bill for helping to keep this page in new material.
---
Did you know that Michael Kelly's New Avanti Motor Corporation signed a deal to produce the VW based Brazilian Puma Sports Car? I didn't think so! The deal fell through when Kelly ran out of money. To learn more about the Puma, visit my Puma Sports Cars Site.
---
PROJECT CAR OF THE MONTH
1954 Studebaker Starlight Coupe

This 1954 Starlight Coupe is being restored by Dominec Manera of York, South Carolina. Here we see it after being disassembled and media blasted. The car loooked like this when it was pulled out a a barn earlier this year. Dominec has been hard at work on the car and is making great progress. Hopefully, we will get to see the finished product on this page.
---
STUDE TOY OF THE MONTH
Hubley Studebaker Town Car

The feature toy this month is a cast iron Hubley 1930's Studebaker Town Car. This seemed appropriate given that the Stude of the Month is a 1935 President. Hubley made several variations of 1930's era Studebakers. The example in the picture was on eBay recently. When I last looked, it had been bid up to $293, but the reserve had not been met. More toy Studes can be found in the Stude Stuff area of this page and on my Studebaker Toys Home Page.

Click here for information on ordering a toy Frankenstude Hot Rod, 1960's Champ Truck, 1951 Starlight Coupe Hot Rod, or Modified 1953-54 "At-A-Tude" Starliner.
---
---
---
---
* * This Page On Line Since October 1995 * *
---
Published 9/1/2004