'


---
BILL
JACKAMEIT'S
STUDEBAKER
PAGE
---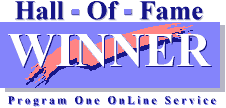 ---
THESE PAGES BEST VIEWED AT 800 BY 600 SCREEN RESOLUTION

---
Welcome fans of the pride of South Bend. I am a long-time Studebaker fan and Studebaker Driver's Club member, having owned a 1957 Silver Hawk in high school and a 1959 Lark Regal Hardtop in college. Since then, I have owned other Studes as hobby cars including a 1962 Champ Pickup, a 1964 Canadian Commander Special, a 1962 GT Hawk, a 1960 Lark Regal 4-door, and a 1957 Silver Hawk (not the same one I owned in high school -- that one I wrecked). My current Stude is a 1949 Champion Starlight Coupe. I will build this page as time allows. If you have any suggestions or comments, please send me a message. Both text and image contributions are welcome.
---
STUDE OF THE MONTH
FEBRUARY 2006
1947 Studebaker Commander Street Rod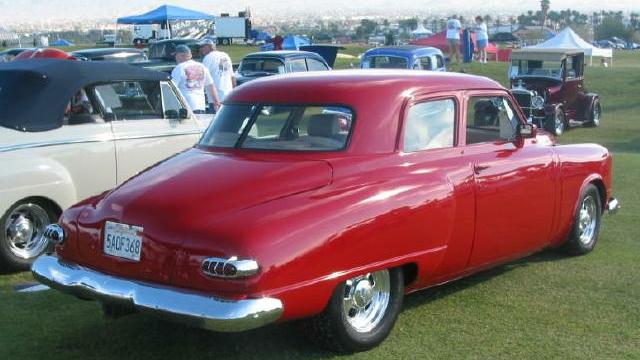 Front Angle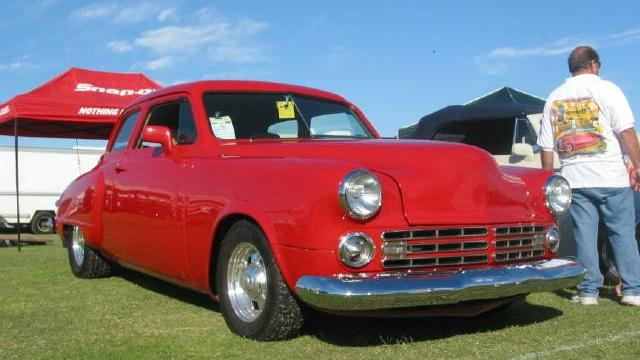 Side View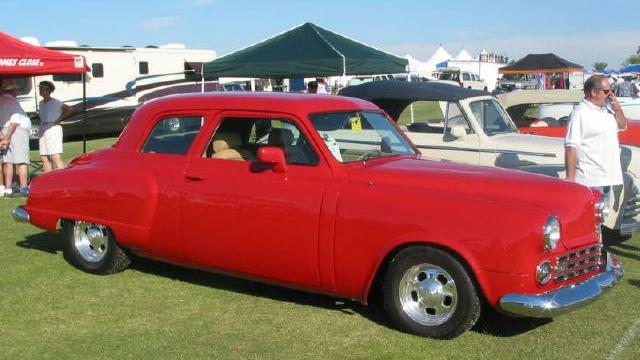 Interior and Dash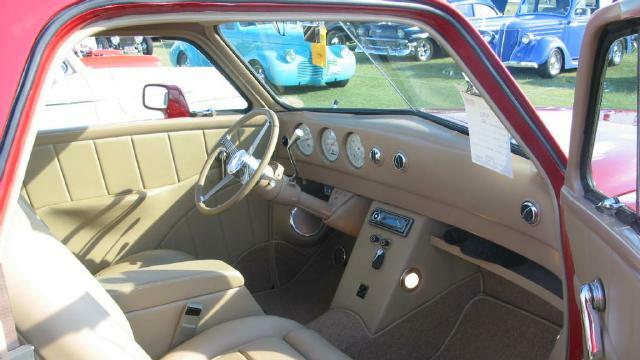 Under the Hood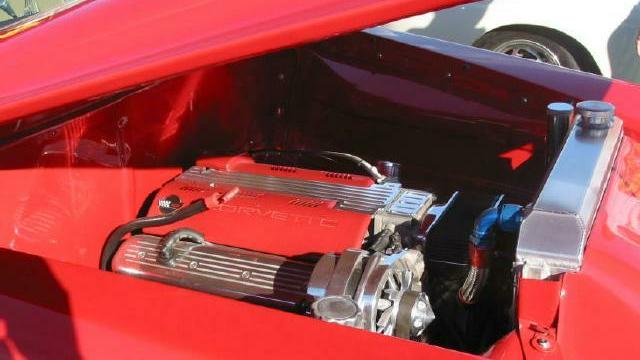 This sharp 1947 Studebaker Commander Street Rod belongs to Steve Kapin of Newhall, California. Steve's Commander is equipped with a Chevrolet Corvette LT1 small block V8 engine, GM 4L60 (4-speeds, longitudinally positioned, 6000 pounds gross vehicle weight) automatic overdrive transmission, and Ford 9" rear end. Except for some dechroming, the body of Steve's Commander is basically stock. Interior amenities include a tilt wheel, air conditioning, bucket seats, center console, power windows, full gauges, and a modern sound system with CD player. Only 2,707 Commander 2-Door Sedans were produced for the 1947 model year so this is a relatively rare body style. Champion 2-Door Sedans are much more common with 23,557 produced for 1947.
These pictures were taken by Bill Junge at the October 2005 "Run to the Sun" Car Show in Lake Havasu City, Arizona. This was the 28th year for this annual event. Thanks to Bill for sending these in and for his continuing contributions to this page.
If you own or once owned a Studebaker or related vehicle and would like to see your car as "Stude of the Month" or in the "Cool Studes" section, or if you have other pictures or material that you would like to contribute to this page, please e-mail me here. I can accept either electronic or hard copy images.
---
Most of the previous Monthly Main Pages have been reposted. In the process of reposting the pages, I have made corrections and revisions as needed, and in some cases added material that was not used when a page was first posted due to download speed and file storage limitations. A list of reposted Main Pages with links to each is located here.
---
PROJECT UPDATE
My 1949 Champion Starlight Coupe


Rechromed Rear Bumper


New Stainless Steel Stone Guards


Interior with Ford Heater Removed


Interior Upgrades to be Installed

Detail work continues on my 1949 Champion Starlight Coupe with the exterior about finished. The rear bumper has been rechromed and new bumper guards have been installed both front and rear. The front bumper is just too good to have redone so I am leaving it as is at least for now. I was particularly happy to locate a set of NOS stainless steel stone guards for the rear fenders as these are very hard to come by. I have also installed new stainless steel wiper arms and blades and a stainless steel gas door guard. The Ford truck heater with the big "FORD" on the front has been removed to be replaced with a Sears Allstate underdash aftermarket heater. I will also be adding a factory radio and factory clock to the dash. These three items are shown in the last picture above. I replaced the gear shift lever which was worn at the end and this has apparently fixed my difficult shifting problem. All of the above pictures were taken in January 2006.
---
THE STUDE QUIZ HAS BEEN UPDATED!
If you have never taken it, take it now!
---
STUDEBAKER TRUCKS
1942 M Series Flatbed


1959 E Series Utility Truck


1937 Coupe Express Pickup


M Series Fire Truck

These pictures were taken at the October 2005 Greater Virginia Chapter Fall Meet hosted by Chester and Nancy Bradfield at their home in Bridgewater, Virginia. The 1942 M Series "Pennsylvania Railroad" Flatbed and the 1959 E Series Utility Truck were purchased by Chester from the collection of the late Asa E. Hall. Civilian truck production was curtailed in 1942 due to World War II so relatively few of these were produced. The 1959 E Series is a rare four wheel drive model. Here is a rear view of this unusual truck. This is a "Deluxe" truck in that Studebaker dropped the "Transtar" name for 1959 only to bring it back in 1960. The 1937 Coupe Express is also owned by Chester Bradfield. This was the first year for the Coupe Express. Chester brought this one back from Michigan about three years ago. Here is a rear view of this neat truck. The M Series "Earlville" Fire Truck is owned by Gary Hearn of Richmond, Virginia. Studebaker fire engines are few and far between, so it was a real treat to see this one.
A big "thank you" to Chester and Nancy for once again opening their home to area Studebaker fans. This event just seems to get bigger and better each year. I'll include additional pictures from the 2005 Bridgewater Meet in the next update.
---
ONE MORE GRAVEYARD PICTURE
1952 Studebaker Starlight Coupe

I thought I had finished the Arizona Indian Reservation graveyard pictures sent in by Bill Junge but here is one more. This 1952 Studebaker Starlight Coupe has been pretty well stripped of all its chrome and trim. Production of the Starlight was down significantly in 1952, probably due to it being a five year old design, along with the introduction of the sporty new Starliner Hardtop. Including Champions and Commanders, more Starliner Hardtops (26,667) than Starlight Coupes (22,265) were produced for the 1952 model year. Both the Starliner and the Starlight were completely restyled for 1953. But that is another story.
Bill Junge has his own web site called Bullet Nose Paradise which is dedicated to 1950 and 1951 Bullet Nose Studebakers. Thanks again to Bill for helping to keep this page in new material.
---
Did you know that Michael Kelly's New Avanti Motor Corporation signed a deal to produce the VW based Brazilian Puma Sports Car? I didn't think so! The deal fell through when Kelly ran out of money. To learn more about the Puma, visit my Puma Sports Cars Site.
---
STUDEBAKER MISCELLANY
LP Gas Powered 1965 Studebaker Cruiser

Bill Rodgers from Australia sent in this picture of a 1965 Studebaker Cruiser that he built up from a wreck and owned for 20 years. Bill's cruiser went through several engine and transmission changes over the years, including a Studebaker 289 bored out to 304 with a T10 4-speed manual, and a Chevy 350 with a GM Turbo Hydramatic 400 automatic. This car was run on LP gas for many years provided "cheap motoring" without any problems. Bill writes that the pictures of graveyard Studebakers that sometimes appear on this page are "very sad" and that in Australia many of the cars shown would be snapped up by Studebaker Car club members for future projects because Studes of any vintage are in short supply down under. Thanks to Bill for sending in the picture and information on this unique Studebaker.
1950 Studebaker Champion Starlight Coupe


Interior View

Dick Lee of Arkansas purchased this 1950 Champion Starlight Coupe about about 18 months ago. Dick is the fourth owner, although the first owner kept it until 1989. It is believed that 29,000 is the correct mileage, although Dick says that it doesn't really matter, given the great condition of the car. The car is all original and unrestored including the paint, which according to Dick is "not all that great and thin in places." Gee, it looks great to me! The interior is outstanding showing very little wear. The engine and mechanics are as good as one could expect although Dick has done some repairs for safety reasons. There is no rust or rust repair, just a small dent or scrape here and there. Dick bought the car on eBay and traveled from Arkansas to New York to pick it up.
---
STUDE TOY OF THE MONTH
Tootsietoy 1947 Studebaker Champion Coupe



The feature toy this month is an old Tootsietoy 1947 Studebaker Champion Starlight Coupe. This model was issued in several colors including green, blue, and red. It is a fairly hard model to acquire, although examples sometimes appears on eBay. More toy Studes can be found in the Stude Stuff area of this page and on my Studebaker Toys Home Page.

Click here for information on ordering hard to find Studebaker toys made by manufacturers such as Johnny Lightning, Racing Champions, Hot Wheels, Muscle Machines, and EKO.
---
---
---
---
* * This Page On Line Since October 1995 * *
---
Published 2/1/2006