---
BILL
JACKAMEIT'S
STUDEBAKER
PAGE
---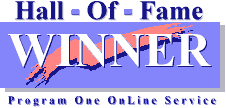 ---
THESE PAGES BEST VIEWED AT 800 BY 600 SCREEN RESOLUTION

---
Welcome fans of the pride of South Bend. I am a long-time Studebaker fan and Studebaker Driver's Club member, having owned a 1957 Silver Hawk in high school and a 1959 Lark Regal Hardtop in college. Since then, I have owned other Studes as hobby cars including a 1962 Champ Pickup, a 1964 Canadian Commander Special, a 1962 GT Hawk, a 1960 Lark Regal 4-door, and a 1957 Silver Hawk (not the same one I owned in high school -- that one I wrecked). My current Stude is a 1949 Champion Starlight Coupe. I will build this page as time allows. If you have any suggestions or comments, please send me a message. Both text and image contributions are welcome.
---
STUDE OF THE MONTH
DECEMBER 2005
1964 Studebaker Daytona Hardtop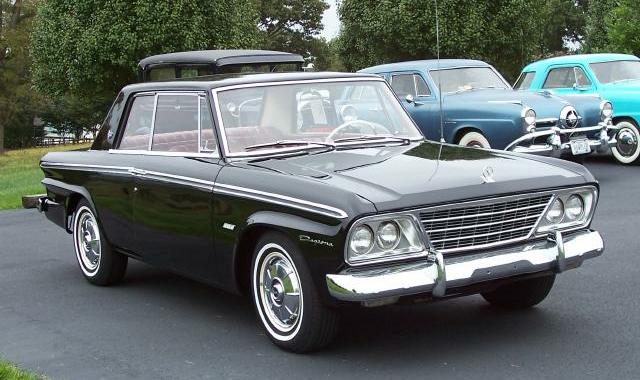 Rear View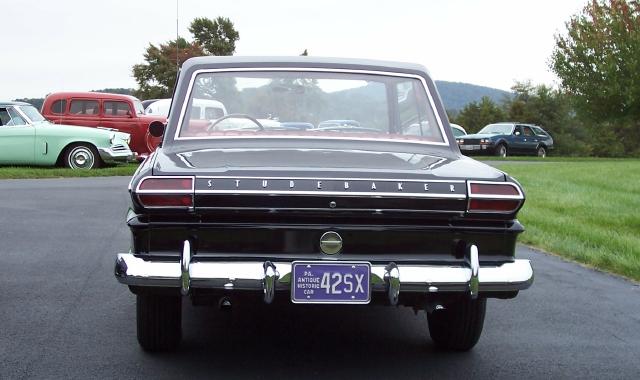 Side view



Interior and Dash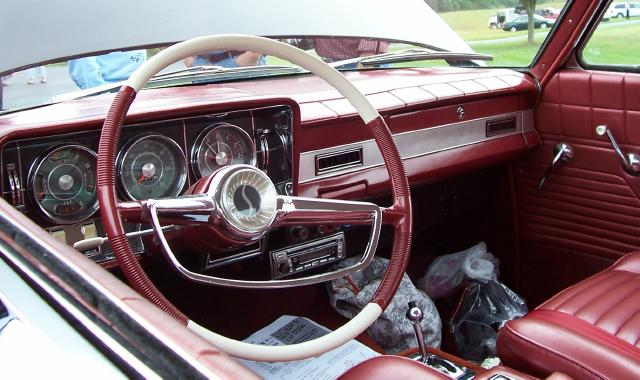 Under the Hood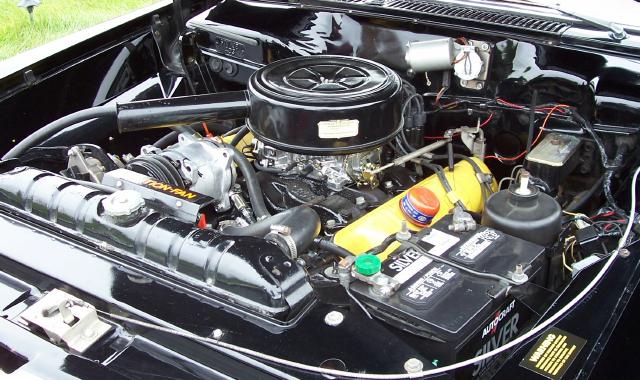 This sharp 1964 Studebaker Daytona Hardtop is owned by Jim Bradley of Pittsburgh, Pennsylvania. Jim has owned this particular car twice. Jim's Daytona has the Studebaker 259 cubic inch V8 and Powershift automatic transmission with floor mounted shifter. This transmission was used in the Avanti and was designed to be shifted manually if the driver so desired. With this combination, the Daytona is more than capable of keeping up with interstate highway traffic. Jim's Daytona has air conditioning which makes it a great car for summer use. It also has a compact disc player which is mounted under the air conditioning unit. Jim's Daytona is painted "Midnight Black" with the original red vinyl bucket seats and center console. The car currently has about 126,000 miles on the odometer. It was featured in the 2005 edition of the Madd Doodler's Studebaker Calendar. Only 2,414 Daytona Hardtops were produced for the 1964 model year so this is a relatively rare model.
The pictures of Jim's Daytona were taken at the October 2005 Greater Virginia Chapter Fall Meet hosted by Chester and Nancy Bradfield at their home in Bridgewater, Virginia. This is a beautiful place for a car show, with expansive green lawns and mountain views. A big "thank you" to Chester and Nancy for once again opening their home to area Studebaker fans.
If you own or once owned a Studebaker or related vehicle and would like to see your car as "Stude of the Month" or in the "Cool Studes" section, or if you have other pictures or material that you would like to contribute to this page, please e-mail me here. I can accept either electronic or hard copy images.
---
Most of the previous Monthly Main Pages have been reposted. In the process of reposting the pages, I have made corrections and revisions as needed, and in some cases added material that was not used when a page was first posted due to download speed and file storage limitations. A list of reposted Main Pages with links to each is located here.
---
RADICAL CUSTOM STUDE TRUCK
Front View


Rear View


Side view


Really Cool Interior


Under the Hood

This radical custom Studebaker C Cab Pickup belongs to Dave Pareso of Colorado Springs, Colorado. It was built as a rod in 1957 with a Buick motor and minor body modifications. It was rebuilt with major body modifications in 1963 by Dick Fuqua of Greeley, Colorado and rebuilt again in the early 1980's by Ed Banes of Denver, Colorado. The 1980's rebuild included installation of Camaro underpinnings and a 307 Chevy V8 coupled to a Turbo Hydamatic 350 transmission. Dave acquired the truck in 2000 and has restored it as a 1960's era custom. The grey velour interior was too "modern" for Dave so he had it redone in white Naugahyde with silver metallic inserts. A matching white and silver bed cover was also added. Dave's cool truck is currently running on Radir Wheels with Coker Classic whitewalls.
Thanks to Roger Jetter of Aurora, Colorado who took the pictures and provided the information on this neat truck. Roger owns a 1940 Studebaker Commander Street Rod that was the March 2003 Stude of the Month.
---
THE STUDE QUIZ HAS BEEN UPDATED!
If you have never taken it, take it now!
---
MORE COOL STUDES
1957 Studebaker Golden Hawk

Dean Phillips of Coatesville, Pennsylvania sent in this picture of his outstanding 1957 Studebaker Golden Hawk. Restoration of this fine car was completed last winter. It is painted Studebaker Artic White with Tiara Gold fins. The 1957 Golden Hawk was powered by a 289 cubic inch Studebaker V8 with a Paxton blower. This combination was rated at 275 horsepower which was the same as the Packard powered 1956 Golden Hawk. Dean's car has the original engine and blower with only 44,000 miles on the odometer. Canted steel fins replaced the stubby fiberglass fins from the previous year. Dean's Hawk appears totally stock except for the addition of American Racing Torque Thrust II wheels and modern tires. Dean indicates that he has loved the Golden Hawk since he was a young boy.
1956 Studebaker Golden Hawk

This picture of Don Fitzsimons' 1956 Golden Hawk was taken at the October 2005 Greater Virginia Chapter Fall Meet. The 1956 Golden Hawk was the only model of Studebaker to use a Packard engine. The 352 cubic inch V8 was rated at 275 Horsepower. Although it appears stock, this car has been modified with a Chevrolet drive train and a dashboard transplant. Here is a rear view that shows the stubby fiberglass tail fins that are unique to the 1956 Golden Hawk. Don is a long-time SDC member who has owned a number of Studebakers. His 1962 Champ Pickup was the January 1996 Stude of the Month.
1960 Studebaker Champ Pickup

Al Corporon snapped thus picture of a sharp 1960 Studebaker Champ Pickup at a cruise night in Brampton, Ontario. When it was introduced in 1960, the Champ used the same conventional pickup box as the Studebaker C Cab Pickup. A wide box was made available as an option in 1961. Both the narrow box and the wide box came in six foot and 8 foot lengths. The Champ used the same front sheet metal and doors as the 1959 and 1960 Lark and also used the Lark's dashboard. This gave the Champ a car like appearence, but it was built on a truck chassis and the ride and handling was definately all truck.
1957 Packard Clipper Station Wagon

With the closing of the Detroit Packard plant in 1956, production of Packards shifted to South Bend. The 1957 Packard Clipper Station Wagon was basically a restyled President Station Wagon. The body was given Packard styling features including tail lights from the 1956 Clipper and the interior featured a Packard style dash and upgraded upolstery. The standard engine was the same 289 cubic inch Studebaker V8 with Paxton blower used in the 1957 Golden Hawk. This 1957 Packard Clipper was for sale recently on eBay. Here is a side view of the same wagon. Only 869 Packard Station Wagons were produced for 1957. This rare survivor is owned by Gary Himelfarb of Silver Spring, Maryland.
---
MORE GRAVEYARD PICTURES
1963 Studebaker Lark Sedan


1952 Studebaker Champion Sedan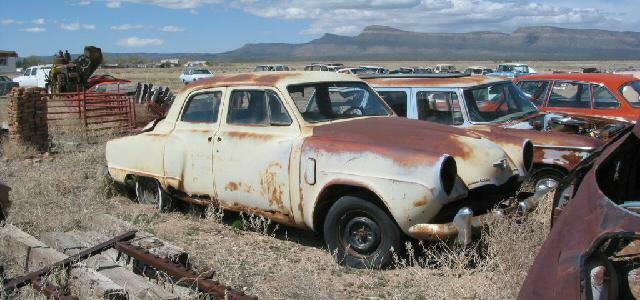 Here are two more Studebaker graveyard pictures from by Bill Junge. These were taken several years ago on an Arizona Indian Reservation. The first picture shows a 1963 Studebaker Lark Sedan with what looks to be an early 1960's Rambler American to the rear and an early 1960's Ford Econoline Pickup to the far side. The second picture shows a 1952 Studebaker Champion Sedan with a 1960 Lark Station Wagon to the side and what appears to be an early 1960's Plymouth Valiant Sedan next to the wagon. This completes the Arizona Indian Reservation series of graveyard photos.
Bill Junge has his own web site called Bullet Nose Paradise which is dedicated to 1950 and 1951 Bullet Nose Studebakers. Thanks again to Bill for helping to keep this page in new material.
---
Did you know that Michael Kelly's New Avanti Motor Corporation signed a deal to produce the VW based Brazilian Puma Sports Car? I didn't think so! The deal fell through when Kelly ran out of money. To learn more about the Puma, visit my Puma Sports Cars Site.
---
STUDEBAKER MEMORIES
1938 Studebaker President Phaeton


Same Car Top Up

George Binnington of Kingston, Ontario sent in these great old pictures of a 1938 Studebaker President Phaeton that he owned in the 1940's. The 1938 President was styled by Raymond Loewy and featured unique headlight pods intended to mimic the design of a streamlined railroad locomotive that Loewy had designed for the Pennsylvania Railroad. George indicates that the President was an exceptional handling vehicle for its time and that it was capable of reaching 100 miles per hour with little trouble. He further relates that the President's long wheelbase and straight 8 engine made it a dream to drive even in adverse winter conditions. Open body Presidents are realtively rare and command high prices. George says that he only came across two similiar cars during the time he owned his President. He sold it around 1947, but he would love to have it today. Thanks to George for sending in the pictures and information on this rare model Studebaker.
---
STUDE TOY OF THE MONTH
Dinky Toys Studebaker Milk Truck



The feature toy this month is an old Dinky Toys Studebaker M Series Milk Truck. This Dinky was made in France and is very difficult to find particularly with the 10 removable milk cans in place. There were several versions of this casting including a wrecker and a dump truck. This example was on eBay some time ago. More toy Studes can be found in the Stude Stuff area of this page and on my Studebaker Toys Home Page.

Click here for information on ordering hard to find Studebaker toys made by manufacturers such as Johnny Lightning, Racing Champions, Hot Wheels, Muscle Machines, and EKO.
---
---
---
---
* * This Page On Line Since October 1995 * *
---
Published 12/1/2005