---
BILL
JACKAMEIT'S
STUDEBAKER
PAGE
---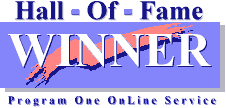 ---
---
Welcome fans of the pride of South Bend. I am a long-time Studebaker fan and Studebaker Drivers Club member, having owned a 1957 Silver Hawk in high school and a 1959 Lark Regal Hardtop in college. Since then, I have owned other Studes as hobby cars including a 1962 Champ Pickup, a 1964 Canadian Commander Special Sedan, a 1962 GT Hawk, a 1960 Lark Regal 4-door, a 1957 Silver Hawk (not the same one I owned in high school -- that one I wrecked) and a 1949 Champion Starlight Coupe. My current Studes are a 1964 Challenger Wagonaire Station Wagon with sliding roof and a 1964 Daytona Sedan. I will build this page as time allows. If you have any suggestions or comments, please send me a message. If you expeience a problem with the e-mail link, the address is wj2d44@gmail.com. Both text and image contributions are welcome.
---
STUDE OF THE MONTH
DECEMBER 2020
1940 Studebaker Commander Club Sedan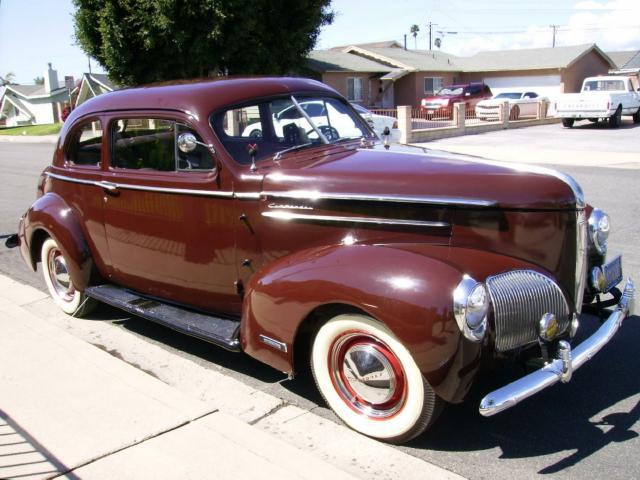 Side View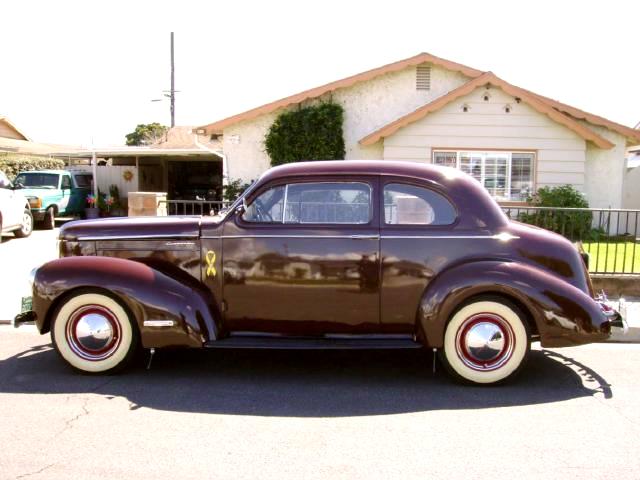 Front View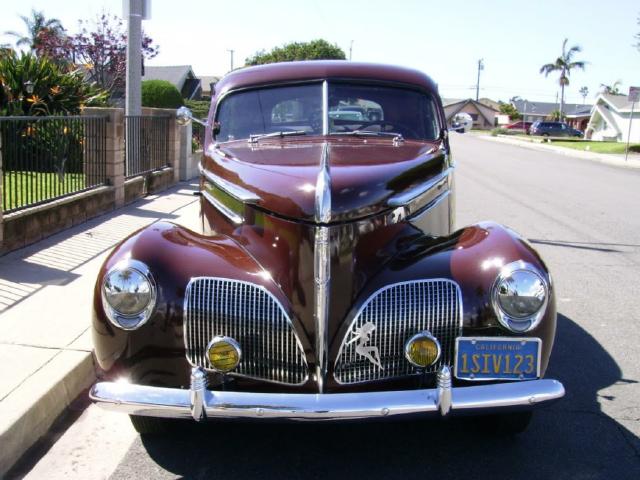 Rear View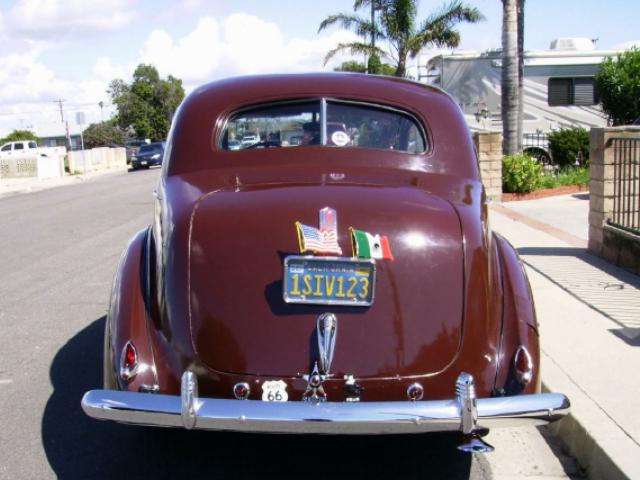 Banjo Style Steering Wheel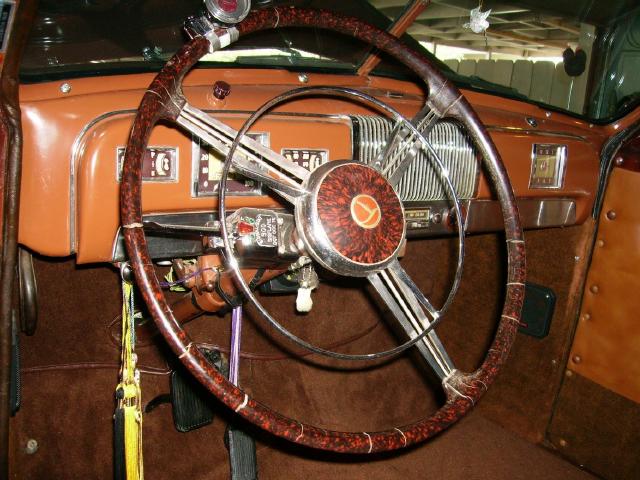 Rear Seat Area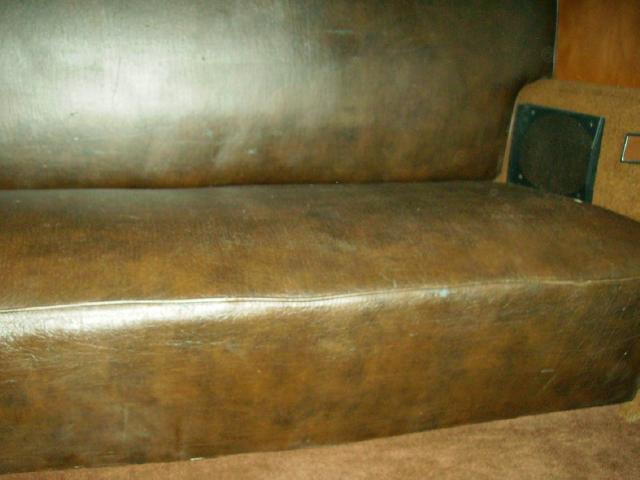 Hood Up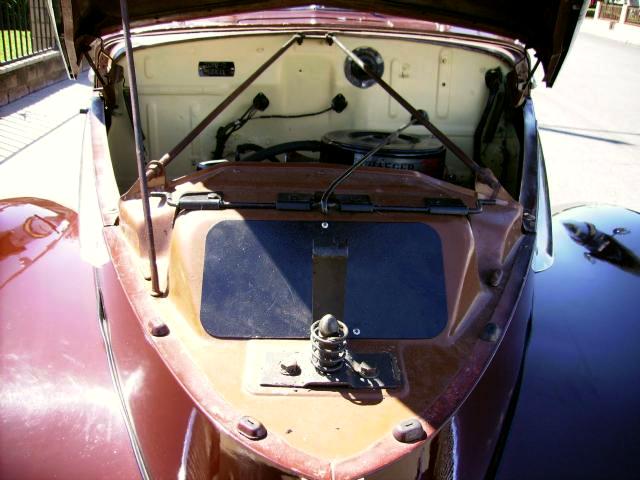 Dodge Slant Six Engine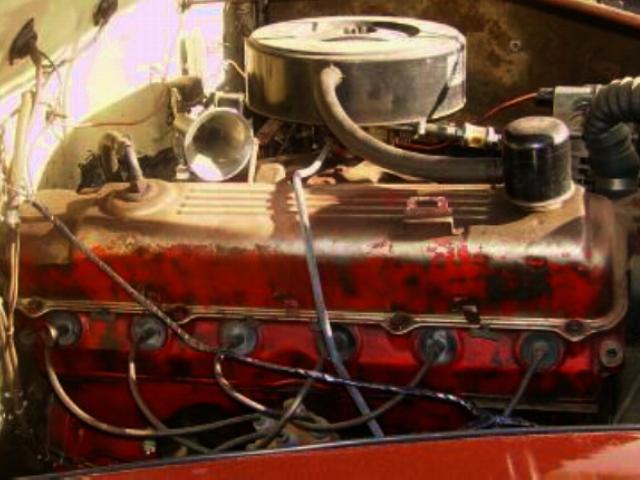 Truck Area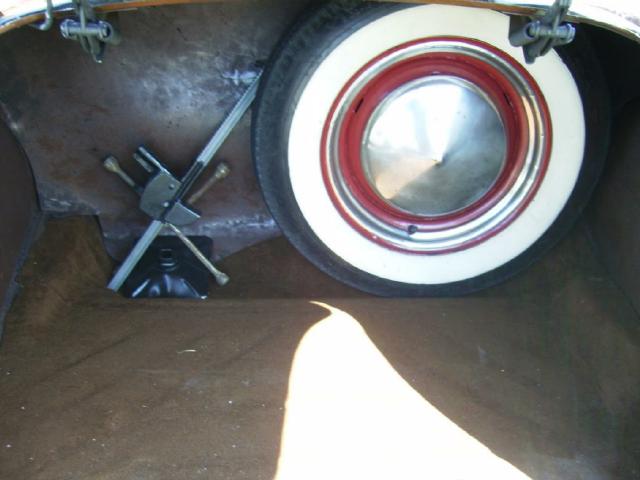 Classic Wide Whitewall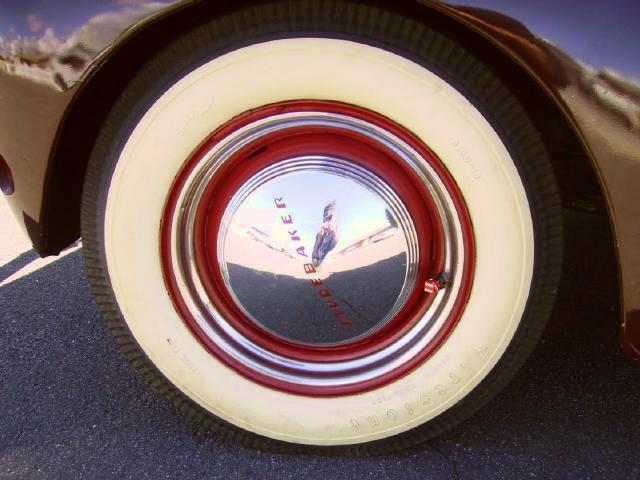 This 1940 Studebaker Commander Club Sedan is owned by Aris Villavicencio of Oxnard, California. Aris has owned this car since 1968 and it appeared on this page as Stude of the Month in June 2008. Aris bought his Commander in 1968 for $150 and is the fourth owner. The upholstery was redone in 1970 in brown and gold leather. In 1990 he replaced the original engine and transmission with a 1973 Dodge Dart slant six with automatic transmission. The car was repainted in 1993 and the bumpers were rechromed.
More recently, Aris has made a number of improvements and repairs to his Commander Club Sedan. The wheels have been painted the correct red as opposed to the body color and the engine compartment and inside area of the trunk have been repainted. The hood springs, trunk springs, and trunk gasket have been replaced. The left door latch hs been replaced and the hood has been realigned. The door panels have been redone and the trunk has been relined.
On the mechanical side, the master cylinder and all four wheel cylinders have been replaced and electronic ignition has been added for quicker starting. The gas tank has been cleaned and resealed and the transmission is being repaired to fix a fluid leak. Aris has owned his Commander for over fifty years and continues to enjoy it. The car is a nice combination of stock exterior and interior combined with a relatively modern engine and transmission.
The 1940 Studebaker line was styled by Raymond Loewy Associates. For 1940 the Commander series received a larger windshield, sealed beam headlights, and an interior hood lock. The standard engine was a 226 cubic inch six cylinder rated at 90 horsepower. Commander production for 1940 was 34,447 units compared to 66,264 Champions and 6,444 Presidents. Running boards were used on Commanders for the last time in 1940.
This is only the fourth car to be featured twice as Stude of the Month. Thanks to Aris for sending the updated pictures and information regarding his long-term 1940 Commander Club Sedan.
If you own or once owned a Studebaker or related vehicle and would like to see your car as "Stude of the Month" or in the "Cool Studes" section, or if you have other pictures or material that you would like to contribute to this page, please e-mail me here at wj2d44@gmail.com. I can accept either electronic or hard copy images. The Main Page is issued every other month so the next edition will be February 2021.
---
All of the previous editions of the Main Page going back to October 1995 have been reposted. In the process of reposting the pages, I have made corrections and revisions as needed, and in some cases added material that was not used when a page was first posted due to download speed and file storage limitations. A complete list of Main Pages and Studes of the Month with links to each is located here.
If you have a particular interest in Bullet Nose Studebakers, visit Bill Junge's Bullet Nose Paradise which is dedicated to the 1950 and 1951 Bullet Nose models.
---
2014 INTERNATIONAL MEET
DOVER, DELAWARE
BONNEVILLE SPEED WEEK
STUDEBAKER SALT FLATS RACERS
STUDEBAKER NATIONAL MUSEUM
PICTURES FROM MY VISIT
VIRGINIA MUSEUM OF
TRANSPORTATION STUDEBAKERS
---
TEST YOUR STUDEBAKER KNOWLEDGE!
---
ANOTHER COOL STUDE
1958 Studebaker Silver Hawk Coupe


Driver Side Front Angle


Side Angle View


Under the Hood

This sharp 1958 Silver Hawk Coupe was photographed back in October 2018 at the Mifflin County Studebaker Swap Meet in Reedsville, Pennsylvania. The red painted trim in the lower side grille area, raised center of the hood, and ribbed area of the trunk are not stock but look good. The 1958 Silver Hawk was similiar to the 1957 model with only a few trim changes including egg crate grilles added to the side air intakes and a large round plastic Hawk emblem at the lower center of the main grille. The lift-up center armrest for the rear seat was eliminated and small wings were added to the parking lamp castings. Studebaker switched to 14" wheels on most models including Hawks for 1958 but that change lasted only one model year. If someone can identify the owner of this sharp Silver Hawk I will update the page to reflect that information.
The 2020 Mifflin County Studebaker Swap Meet was cancelled due to Covid-19. The 2021 meet is scheduled for Friday, October 22 and Saturday, October 23 at the Mifflin County Youth Park.
---
DAN'S STUDEBAKER CROSSWORD PUZZLES
Dan Armstrong from Mansfield, Texas has created a number of crossword puzzles and games for car nuts. Dan has a strong interest in Studebakers, particularly the 1956 Sky Hawk, the performance equipped 1963 Lark Daytona, and the performance equipped 1963 and 1964 GT Hawks. The Studebaker crosswords are copyright by Dan Armstrong and are used with his permission. Thanks to Dan for providing the downloadable Studebaker crossword puzzles for readers of this page to enjoy.
---
Nick Bodemer's Studebaker Dealer Inventory Project was started in June 2011 and includes a growing number of pictures, articles, ads, and other items related to former Studebaker dealerships. Well worth a visit. If you have a Google account you can join the site through Google Friend Connect.
---
STUDE MISCELLANY
Signs of the Times





These pictures of my 1964 Challenger Wagonaire were taken on October 30, 2020. This was the last drive of the season for the Wagonaire prior to going into winter storage. The first two pictures were taken at the same location as this picture of my 1964 Daytona Sedan from International Drive your Studebaker Day back in September. The third picture was taken in front of the Always Be Prepared Outlet military surplus store at the Staunton Mall. If you want to get ready for the Zombie Apocapypse, this is the place to shop.
1960 Studebaker Lark Convertible Model







This 1960 Lark Convertible model was converted from a Jo-Han 1959 Lark Hardtop model by Jim Amado. Jim removed the cracked roof from the 1959 Hardtop and added an interior from a 1962 Lark Convertible kit. the top boot cover from the kit did not fit the contours of the 1959 body so Jim found a boot cover in a parts box that fits quite well. The front grille has been changed to the 1960 style with a Lark emblem at the center and a license plate reading "1960" has was added to cover the "1959" molded into the body at the rear.
More models from Jim's Studebaker toy and model collection can be see here here.
Thanks to Jim for sending the pictures and information regarding this addition to his ever growing Studebaker toy and model collection.
Bullet Nose Studebaker Pedal Car



Brent Ritenour of Fort Wayne, Indiana sent these pictures of the latest addition to his Studebaker pedal car collection. Brent purchased this example from a seller in France. Based on the 1950 and 1951 Studebaker it was made by in Italy by Giordani Bologna. These have amazing craftsmanship and are very difficult to find in like new original condition. The Russian made copy is easier to find. Brent already had one of these in his collection but not in such pristine condition.
Thanks to Brent for sending the pictures and information. More of Brent's Studebaker pedal car collection can be see here here.
Thanks to Brent for sending the pictures and information regarding this nice addition to his Studebaker pedal car collection.
---
STUDEBAKER MODEL RAILROAD DIORAMAS
---
STUDE TOY OF THE MONTH
Greenlight 1953 Commander Indiana State Police





This 1:64 scale Greenlight Hot Pursuit Series 1953 Commander Starlight Coupe in Indiana State Police Safety Education markings is one of several 1953 Studebaker Starlight Coupe and Starliner Hardtop models released by Greenlight Collectibles. As with all of the Greenlight 1953 Studebakers it comes in a hard clear plastic blister pack. It is similiar to the 1:43 scale Brooklin 1953 Indiana State Police Starliner Hardtop. The Greenlight model is correct in that the actual Indiana State Police Driver Education studebaker was a Starlight Coupe. Also, while the shield on the door looks black in the old photo and the Brooklin model has a black shield, the blue shield on the Greenlight model is correct.
The first five issues of the Greenlight 1953 Studebaker were discussed on this page in April 2020. These included three La Carrera Panamericana Racers, a Home Improvement 1953 Commander Starliner Hardtop in the Hollywood Series and a 1953 Commander Starlight Coupe in the Vintage Ad Cars Series. Other recent additions include a 1953 Commander Coupe yellow with vintage gas pump in the Hobby Shop Series and a 1954 Champion Starlight Coupe Black with Flames in the Flames Series.
In addition to the standard issues, "Chase" versions in bare metal and alternate colors have appeared in small numbers. Most regular issues of the Greenlight Studebaker are available on eBay for under $10 with "Chase" versions listed at considerably higher prices.
More toy Studes can be found in the Stude Stuff area of this page and on my Studebaker Toys Home Page.
Click here for information on ordering hard to find Studebaker toys made by manufacturers such as Johnny Lightning, Racing Champions, Hot Wheels, Matchbox, Muscle Machines, Maisto, and EKO.
Studebaker Toy Treasures Book

Jim Geary's book Studebaker Toy Treasures is the standard reference collectors of Studebaker Toys. This wonderful book has 294 pages of color pictures and details on hundreds of Studebaker toys. Publication date is 2004 and just about every Studebaker toy and model produced up to that time is pictured and cataloged. Jim is making the book available for $28 plus $10 for shipping. Jim will sign the book if requested. This is a must for the serious Studebaker toy vehicle collector. Jim can be contacted at sanjim76@live.com or send payment to Jim Geary, 181 Allendale Hills Road, Franklin, NC 28734.
---
My Current 1964 Daytona Sedan on the
September 2018 Turning Wheels Back Cover.
---
---
---
* * * This Page On Line Since October 1995 * * *
---
Published 12/1/2020