---
BILL
JACKAMEIT'S
STUDEBAKER
PAGE
---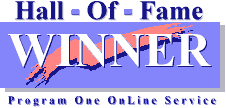 ---
---
Welcome fans of the pride of South Bend. I am a long-time Studebaker fan and Studebaker Drivers Club member, having owned a 1957 Silver Hawk in high school and a 1959 Lark Regal Hardtop in college. Since then, I have owned other Studes as hobby cars including a 1962 Champ Pickup, a 1964 Canadian Commander Special Sedan, a 1962 GT Hawk, a 1960 Lark Regal 4-door, a 1957 Silver Hawk (not the same one I owned in high school -- that one I wrecked) and a 1949 Champion Starlight Coupe. My current Studes are a 1964 Challenger Wagonaire Station Wagon with sliding roof and a 1964 Daytona Sedan. I will build this page as time allows. If you have any suggestions or comments, please send me a message. If you expeience a problem with the e-mail link, the address is wj2d44@gmail.com. Both text and image contributions are welcome.
---
STUDE OF THE MONTH
FEBRUARY 2021
1948 Studebaker M5 Pickup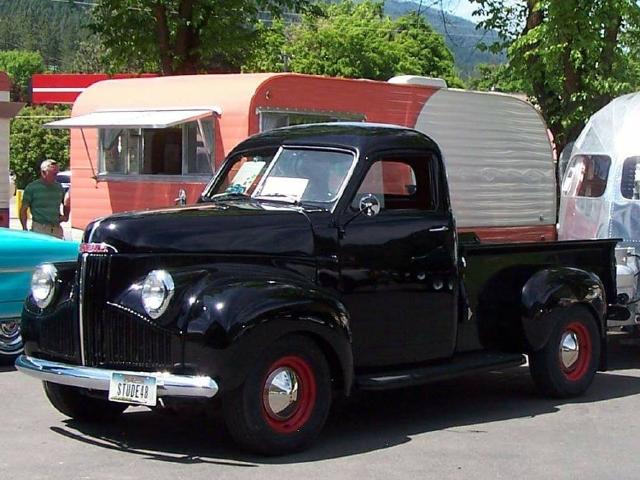 Passenger Side View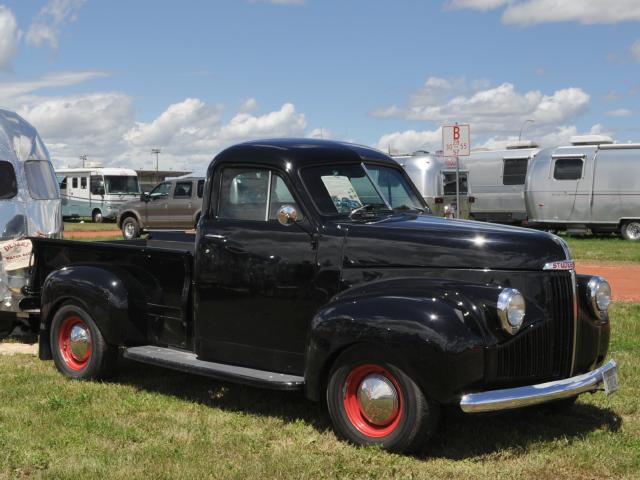 Front View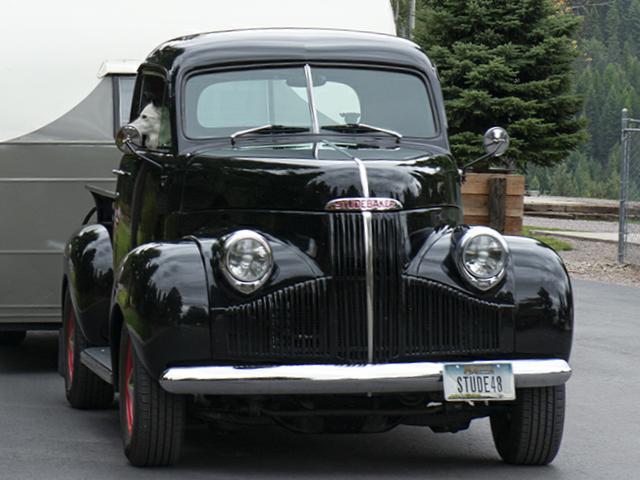 Rear View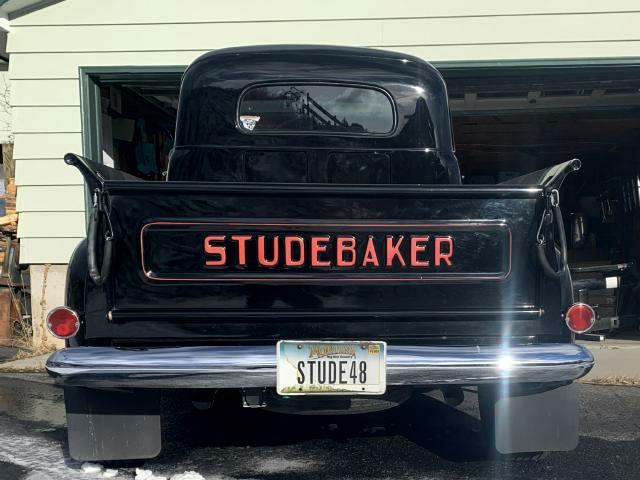 With a Model 5 Curtis Wright Clipper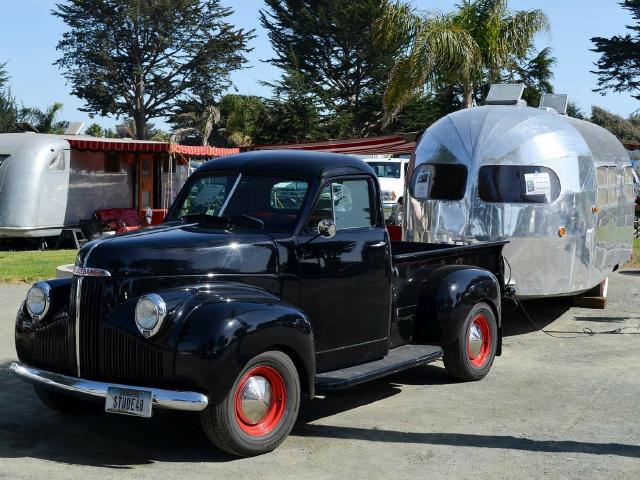 Interior and Dash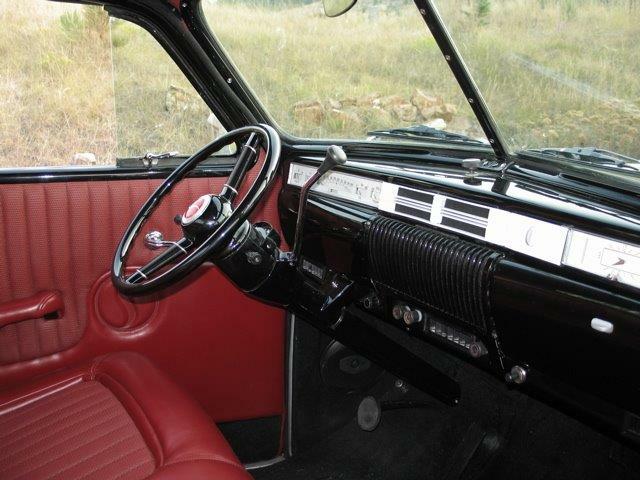 Under the Hood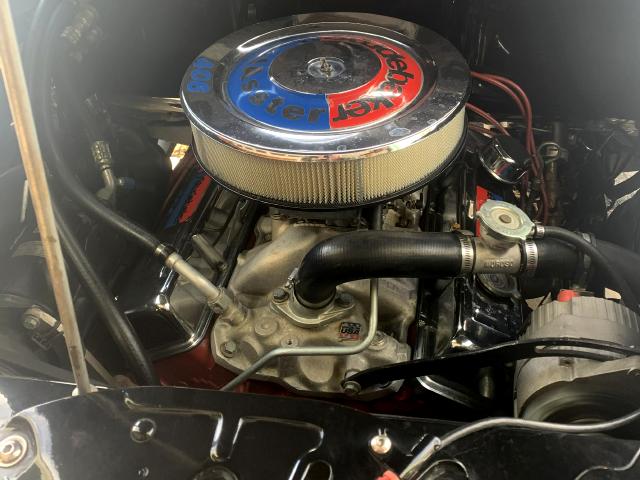 With a Model 1 Curtis Wright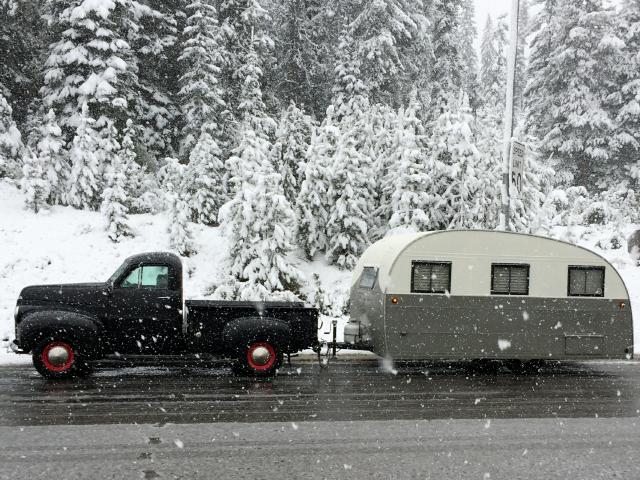 This sharp 1948 Studebaker M5 Pickup is owned by Dal Smilie of Helena, Montana. It is a Montana truck that was originally sold by the Charles M. Hatch Agency in Miles City to three brothers who ranched in the area. While the truck appears stock, it has been extensively modified to be used for towing vintage travel trailers. Dal's M5 is powered by a 400 cubic inch small block Chevy V8 engine bored .030 over giving 406 cubic inches driving through a 700R4 Turbo-Hydramatic automatic transmission with cooler and 3.76 Chevy rear end. The 400 SBC was designed as a high-torque engine primarily for use in Chevy's heavier passenger cars so it fits this application quite well. The M5 has a 1987 Chevy subframe with front disc brakes and wider than stock 15" steel wheels with blackwall radial tires.
Other modifications and additions include saddle tanks good for 44 gallons, a tilt column steering wheel, LED headlights, and a Vintage Air system. Electric windows are operated by stock Studebaker handles. The original seats are nicely reupolstered in vinyl with basket weave inserts. A modern radio with CD player is hidden under the hinged speaker grille and the radio antenna fully retracts. The rear bumper has been shortened and flatened and truck retains its original mirrors and tailgate. Dal estimates that the truck has been driven 90,000 miles since it was completed in 2006, with about 70,000 of those miles towing vintage trailers. He has used the truck to tow his vintage Curtis Wright travel trailers to meets in Washingon State, Oregon, Illinois, and elsewhere.
As to the vintage travel trailers, Dal's 1949 Model 5 Curtis Wright Clipper 22' looks similar to an Airstream Clipper and was designed by Airstream founder Wally Byam. The Airstream Company closed during World War II due to a shortage of materials and after the war Wally Byam worked for Curtis Wright Industries before restarting the Airsteam Company. Dal's 1946 Model 1 Curtis Wright 16' was the first travel trailer produced by Curtis Wright. The Curtiss-Wright Corporation that managed Studebaker in the mid-1950's is a different company. Curtis Wright Industries operated plants in Los Angeles and La Puente, California. In 1949 Curtis Wright Industries sold the design rights for its travel trailers to the Silver Streak Trailer Company.
The Studebaker M Series was introduceed in 1940 as a 1941 model. Relatively few were built before civilian truck production was suspended in 1942. Civilian truck production was resumed in May 1945, and the M Series was produced until early 1948, at which time it was replaced by the familiar 2R (C Cab) Series. An unusual aspect of the M Series trucks is that the front and rear fenders on each side were designed to be interchangable. Standard duty models used the Champion six, and the larger Commander six was installed in heavy duty models. A total of 10,253 M5 half ton pickups were produced for the shortened 1948 model year.
Thanks to Dal for sending the pictures and information about his 1948 Studebaker M5 "retro rod with a towing package" and his vintage travel trailers.
If you own or once owned a Studebaker or related vehicle and would like to see your car as "Stude of the Month" or in the "Cool Studes" section, or if you have other pictures or material that you would like to contribute to this page, please e-mail me here at wj2d44@gmail.com. I can accept either electronic or hard copy images. The Main Page is issued every other month so the next edition will be April 2021.
---
All of the previous editions of the Main Page going back to October 1995 have been reposted. In the process of reposting the pages, I have made corrections and revisions as needed, and in some cases added material that was not used when a page was first posted due to download speed and file storage limitations. A complete list of Main Pages and Studes of the Month with links to each is located here.
If you have a particular interest in Bullet Nose Studebakers, visit Bill Junge's Bullet Nose Paradise which is dedicated to the 1950 and 1951 Bullet Nose models.
---
2014 INTERNATIONAL MEET
DOVER, DELAWARE
BONNEVILLE SPEED WEEK
STUDEBAKER SALT FLATS RACERS
STUDEBAKER NATIONAL MUSEUM
PICTURES FROM MY VISIT
VIRGINIA MUSEUM OF
TRANSPORTATION STUDEBAKERS
---
TEST YOUR STUDEBAKER KNOWLEDGE!
---
ANOTHER COOL STUDE
1964 Studebaker Daytona Wagonaire


Rear View Roof Open


Interior and Dash


Rear Seat Area


Glove Compartment Vanity

This 1964 Studebaker Daytona Wagonaire is owned by Paul Johnson of Martinsburg, West Virginia. Paul ordered the car from a dealer in Kansas and picked it up at the factory in Hamilton, Ontario. It is a very well optioned car as can be seen in the production order. Among other items, it has a manual shift with overdrive, twin traction rear, disc brakes, dual exhaust, heavy duty springs and shocks, power rear window, a luggage rack, tailgate step, and a rare factory AM/FM radio. It also has air conditioning, a hill holder, and head rests that were dealer installed. Paul's trade-in as seen on the dealer invoice was a 1961 Studebaker Lark Cruiser.
At the time Paul purchased his Wagonaire, he was in the Navy. The Wagonaire moved around with Paul to places such as Hawaii, California, Boston, and Washington DC. The Wagonaire's last move was to West Virginia when Paul retired. At that time the Wagonaire had some 130,000 miles on the odometer. It has not been restored and has about 90 percent of its original paint. The tailgate has some rust but is usable. Otherwise, there is very little rust on the car. The red vinyl interior is totally original and except for the carpet shows only minor wear. Paul has all of the original glovebox items that came with the car.
Paul also owns a 1964 Avanti R1 Coupe that was featured as Stude of the Month in June 2014. Thanks to Paul for sending the pictures and information about his original 1964 Daytona Wagonaire.
---
DAN'S STUDEBAKER CROSSWORD PUZZLES
Dan Armstrong from Mansfield, Texas has created a number of crossword puzzles and games for car nuts. Dan has a strong interest in Studebakers, particularly the 1956 Sky Hawk, the performance equipped 1963 Lark Daytona, and the performance equipped 1963 and 1964 GT Hawks. The Studebaker crosswords are copyright by Dan Armstrong and are used with his permission. Thanks to Dan for providing the downloadable Studebaker crossword puzzles for readers of this page to enjoy.
---
Nick Bodemer's Studebaker Dealer Inventory Project was started in June 2011 and includes a growing number of pictures, articles, ads, and other items related to former Studebaker dealerships. Well worth a visit. If you have a Google account you can join the site through Google Friend Connect.
---
STUDE MISCELLANY
1961 Studebaker Champ with Camper


Rear Angle View


Dashboard with Extra Gauges


Under the Hood

This 1961 Studebaker Champ with slide-in camper is owned by the Studebaker National Foundation. The pictures were taken in June 2019 at Chester and Nancy Bradfield's maintenance and storage building in Bridgewater, Virginia. The truck is eventually headed for the Mid-America Museum of Aviation and Transportation in Sioux City, Iowa. It is a long bed model with the optional full-width cargo box that first appeared in 1961. It is equipped with heavy duty components including a 289 cubic inch V8 and five-speed floor shift transmission. Numerous extra gauges to monitor just about anything you might think of have been added to the dash. The raised front fender trim visible in the first picture is unique to the 1961 model. Here is a shot of the truck's Serial Number Plate.
The truck was formerly owned by a Douglas Aircraft Corporation engineer. That may explain the proliferation of gauges. With the Mid-America Museum of Aviation and Transportation closed due to COVID-19 restrictions, the Champ will remain in Virginia for the time being. It has received a tuneup, new battery, and clutch mechanism repair while at the Bradfields and is fully drivable. Current plans are to take the Champ to the American Truck Historical Society National Convention and Truck Show that is scheduled to be held in Harrisonburg, Virginia in June 2021. Hopefully the event will happen in-person as the 2020 ATHS National Convention and Truck Show was held virtually.
Latest Greenlight Studebaker Racers

Greenlight Collectibles has issued two additional La Carrera Panamerica Studebaker Racers these being a 1953 Champion Starliner Hardtop from the 2017 Race and a 1954 Champion Starlight Coupe from the 2008 Race. Both are from La Carrera Panamercana Series 3 and both are painted black. The standard issues of both have chrome wheel hubs and the "Chase" versions of both have green wheel hubs.
The first five issues of the Greenlight 1953 Studebaker were discussed on this page in April 2020. These included three La Carrera Panamericana Racers, a Home Improvement 1953 Commander Starliner Hardtop in the Hollywood Series and a 1953 Commander Starlight Coupe in the Vintage Ad Cars Series.
More recent issues include a 1953 Commander Coupe yellow with vintage gas pump in the Hobby Shop Series and a 1954 Champion Starlight Coupe Black with Flames in the Flames Series. The Hot Pursuit Series 1953 Commander Starlight Coupe in Indiana State Police Safety Education markings was featured on this page in December 2020.
In addition to the standard issues, "Chase" versions in bare metal, alternate colors, and with different wheel hubs have appeared in small numbers. Most standard issues are available on eBay for under $10 with "Chase" versions listed at considerably higher prices. The green wheel hub versions of the more recent issues appear to be more common than earlier alternate body color "Chase" versions.
---
STUDEBAKER MODEL RAILROAD DIORAMAS
---
STUDE TOY OF THE MONTH
RailKing Flatcar with 1958 Golden Hawks







This O Gauge MTH RailKing Western Maryland Flatcar with two teal Yat Ming 1:43 Scale 1958 Studebaker Golden Hawks is a recent addition to my collection. It is a discontinued item from 2008 and has become fairly hard to find. As with other RailKing trains it comes in a window box with protective inner packaging. RailKing also produced a Santa Fe Railway car carrier with a load of four gold Yat Ming Golden Hawks and a a Chesapeake and Ohio Railway car carrier with a load of four Yat Ming black Golden Hawks. These are also discontinued and have become difficult to find.
The 1:43 scale Yat Ming 1958 Golden Hawk has beem issued in gold with a white fin flash, black with a gold fin flash, white with a gold fin flash, teal with a white fin flash, and red with a white fin flash. Here is a picture of red, black, and white versions together from my collection. It has been marketed as a Road Signature Collector's Edition model and as a RailKing Roadsters model geared to O Gauge model railroad enthusiasts. All come packed in cardboard window boxes the middle example being a MTH RailKing Roadsters box.
The newest variation has a gold body, white roof, and white fin flash. This one is marketed as a "Lucky Die Cast" Road Signature model.
Yat Ming, which is based in Hong Kong, also makes a 1:43 scale 1950 Studebaker Champion Starlight Coupe as well as other Studebaker diecast toys in 1:18 and 1:64 scale.
More toy Studes can be found in the Stude Stuff area of this page and on my Studebaker Toys Home Page.
Click here for information on ordering hard to find Studebaker toys made by manufacturers such as Johnny Lightning, Racing Champions, Hot Wheels, Matchbox, Muscle Machines, Maisto, and EKO.
Studebaker Toy Treasures Book

Jim Geary's book Studebaker Toy Treasures is the standard reference collectors of Studebaker Toys. This wonderful book has 294 pages of color pictures and details on hundreds of Studebaker toys. Publication date is 2004 and just about every Studebaker toy and model produced up to that time is pictured and cataloged. Jim is making the book available for $28 plus $10 for shipping. Jim will sign the book if requested. This is a must for the serious Studebaker toy vehicle collector. Jim can be contacted at sanjim76@live.com or send payment to Jim Geary, 181 Allendale Hills Road, Franklin, NC 28734.
---
My Current 1964 Daytona Sedan on the
September 2018 Turning Wheels Back Cover.
---
---
* * * This Page On Line Since October 1995 * * *
---
Published 2/1/2021