---
BILL
JACKAMEIT'S
STUDEBAKER
PAGE
---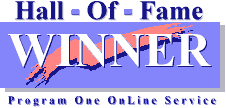 ---
---
Welcome fans of the pride of South Bend. I am a long-time Studebaker fan and Studebaker Drivers Club member, having owned a 1957 Silver Hawk in high school and a 1959 Lark Regal Hardtop in college. Since then, I have owned other Studes as hobby cars including a 1962 Champ Pickup, a 1964 Canadian Commander Special Sedan, a 1962 GT Hawk, a 1960 Lark Regal 4-door, a 1957 Silver Hawk (not the same one I owned in high school -- that one I wrecked) and a 1949 Champion Starlight Coupe. My current Studes are a 1964 Challenger Wagonaire Station Wagon with sliding roof and a 1964 Daytona Sedan. I will build this page as time allows. If you have any suggestions or comments, please send me a message. If you expeience a problem with the e-mail link, the address is wj2d44@gmail.com. Both text and image contributions are welcome.
---
STUDE OF THE MONTH
DECEMBER 2021
1951 Champion Starlight Coupe Street Rod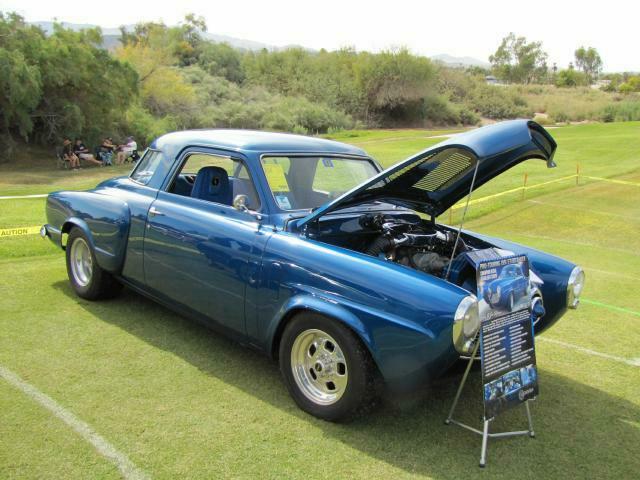 Side View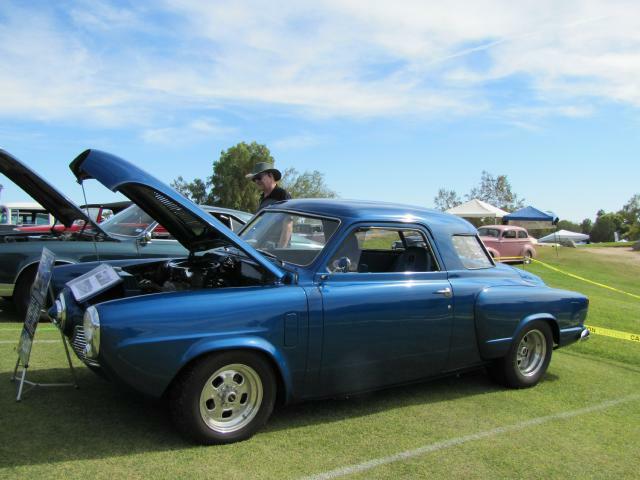 Rear Angle View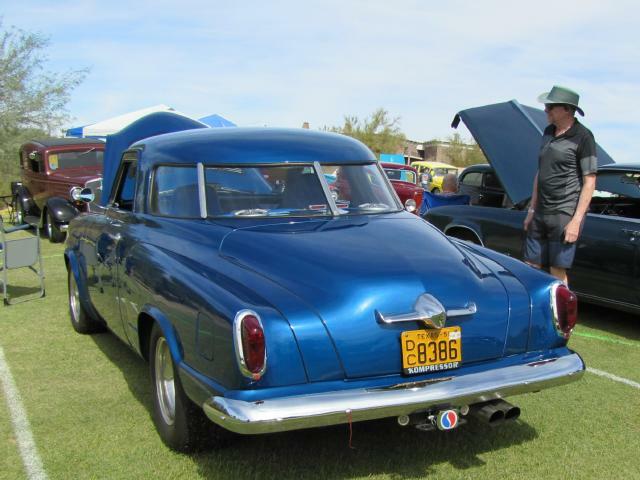 Interior and Dash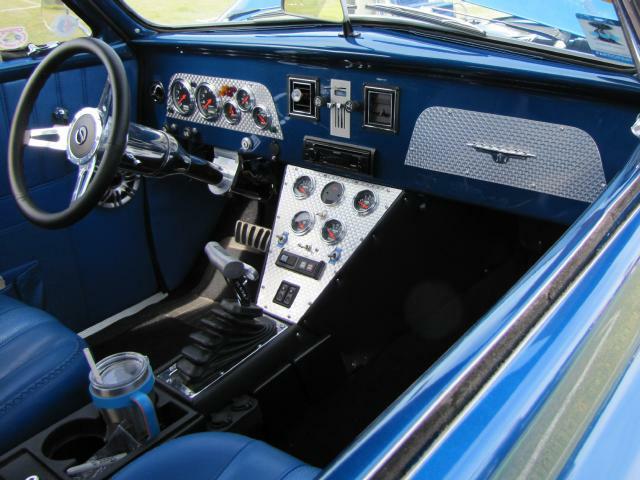 Bucket Seats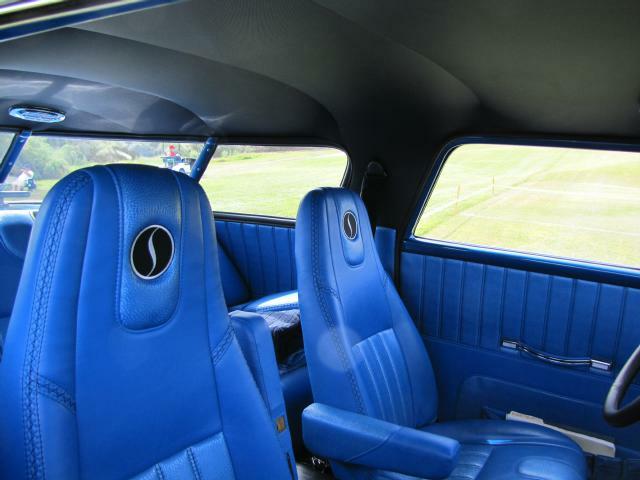 Under the Hood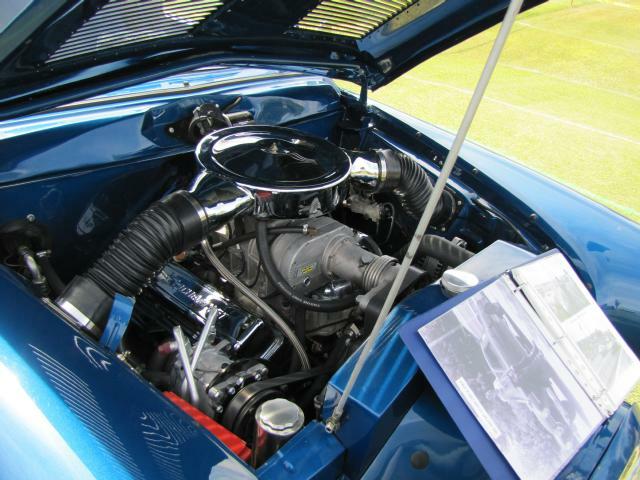 This Sharp 1951 Studebaker Champion Regal Starlight Coupe Pro-Touring Street Rod is owned by Larry and Jan Rollow of Dallas, Texas. Larry has owned this car twice having first purchased it in 1965 only to sell it in 1970 when he was on active duty in the U.S. Navy. He always regretted selling the car so when the opportunity arose he bought it a second time. He has since built the car into a street rod doing much of the work himself.
The engine is a Chevrolet 350 small block 4-bolt main with Holley HP fuel injection, Crane cam, Hooker headers, and a Weiand 177 Pro Street supercharger driving through a TH400 switch-pitch transmission with Gear Vendors overdrive. A Bruce Thomas aluminum radiator with dual Spal electric cooling fans keep the engine cool. Four wheel power disc brakes provide plenty of stopping power. Machine work was done by Wayne Calvert Precision Engines located in Denton, Texas.
The bodywork was done by Steve Crowley Services of Dallas. The front bumper and body script have been removed but the car retains its original style chrome headlamp and taillight bezels. The front hood has functional louvers and the center bullet has been painted blue to match the car. The Studebaker frame has a 1968 Chevy Camaro front clip, Global West upper and lower A frames, rear panhard bar, and Cal Tracs traction bars. Wide alloy wheels with modern radial tires complete the mix.
The interior by ASM Upholstery also located in Dallas features beautifully done front bucket seats with matching rear seat and door panels with side pockets. a Studebaker "Lazy S" emblem is sewn into the high back bucket seats. AutoMeter gauges have been fitted in the dashboard with ancillary gauges placed in a custom panel under the dash. Amenities include an Ididit tilt steering wheel, power steering, air conditioing, and power windows.
The pictures were taken in October 2021 by Bill Junge at the 43rd Annual Run to the Sun in Lake Havasu City, Arizona. Thanks to Bill for sending the pictures and information on this beautiful custom Stude.
If you own or once owned a Studebaker or related vehicle and would like to see your car as "Stude of the Month" or in the "Cool Studes" section, or if you have other pictures or material that you would like to contribute to this page, please e-mail me here at wj2d44@gmail.com. I can accept either electronic or hard copy images. The Main Page is issued every other month so the next edition will be February 2021.
---
All of the previous editions of the Main Page going back to October 1995 have been reposted. In the process of reposting the pages, I have made corrections and revisions as needed, and in some cases added material that was not used when a page was first posted due to download speed and file storage limitations. A complete list of Main Pages and Studes of the Month with links to each is located here.
If you have a particular interest in Bullet Nose Studebakers, visit Bill Junge's Bullet Nose Paradise which is dedicated to the 1950 and 1951 Bullet Nose models.
---
STUDEBAKER TRUCKS AT THE
2021 ATHS NATIONAL MEET
2014 INTERNATIONAL MEET
DOVER, DELAWARE
BONNEVILLE SPEED WEEK
STUDEBAKER SALT FLATS RACERS
STUDEBAKER NATIONAL MUSEUM
PICTURES FROM MY VISIT
VIRGINIA MUSEUM OF
TRANSPORTATION STUDEBAKERS
---
TEST YOUR STUDEBAKER KNOWLEDGE!
---
MORE COOL STUDES
1964 Studebaker Champ Pickup


Side View


Passenger Side Front Angle


Rear Angle

This 1964 Studebaker Champ 3/4 Ton Pickup with an eight foot bed was spotted at the 2021 American Truck Historical Society National Convention and Truck Show. The window placard indicates that it is owned by John Good. This Champ is a Model 8E12 powered by a 289 cubic inch V8 with a 4-barrel carburetor and dual exhaust rated at 225 horsepower. It is equipped with a four-speed manual floor shift transmission and eight lug wheels. The original 4:10 rear has been changed to 3:56 and power front disc brakes have been added to improve stopping power. John's truck is painted Omaha Orange except for the cab roof which is painted white and has five amber running lights. The truck has door mounted extended view side view mirrors and a frame mounted hitch for towing. It also has a very nice custom bed cover and rear step bumper.
The Champ was introduced in 1960 in an effort to provide a more contempory appearing light-duty truck. The chassis and drivetrain selections were basically unchanged fromn the 1959 E-Series but the cab section was all new being derived from the compact Lark. The nose panel, front fenders, hood, and doors were the same as used on the Lark. The main cab section was was basically a Lark four-door body cut just behind the front doors. A heavier grille with horizontal openings was used in place of the Lark grille. The dashboard and instruments were the same as in the Lark which also gave a more modern appearence. A full-width cargo box produced using former Dodge tooling was available starting in 1961. Trucks rated at one-ton and above continued to use the older style cab.
The pictures were taken in June 2021 at the American Truck Historical Society National Convention and Truck Show at the Rockingham County Fairgrounds near Harrisonburg, Virginia. This was one of several Studebaker Champs on the display field.
Supercharged 1960 Lark Station Wagon


Side View


Under the Hood

This supercharged 1960 Studebaker Lark Deluxe 2-Door Station Wagon is owned by Larry Yanoshik of North Wales, Pennsylvania. Larry's Lark has been modified with mostly Studebaker parts. These include a 1962 Lark Daytona 289 cubic inch V8 engine, 1957 Golden Hawk supercharger, Lark R2 aircleaner, Delco window type distributor, Mallory ignition coil, and an electric fuel pump. The car also has a factory 3-speed manual transmission with overdrive, a 1963 Chevy 10 1/2" clutch, and an Avanti Model 44 Twin Traction rear end with 4.09 gears. Other modifications include the addition of a 1964 Studebaker V8 front sway bar and a 1956 President Classic rear sway bar.
Larry's wagon is painted 1990 Ford truck Bahama Blue which looks great. The wheel covers are 1962 Studebaker Lark type with red centers and white outer circle and the taillight lenses are the 1959 Lark Regal type with chrome trim ring. The front grille surround has been changed to the Chrome type used on 1960 Lark Regal models. Hawk finned brake drums increase stopping power and modern radial tires are mounted on 5" wide Studebaker rims. Larry's Lark also has heavy duty rear springs and dual exhaust exiting at the sides of the rear bumper. Other improvements include Seats belts front and rear, Golden Hawk vacuum/pressure gauge, and a 6000 RPM tachometer.
Thanks to Larry for the pictures and information on his very cool Lark Station Wagon.
---
DAN'S STUDEBAKER CROSSWORD PUZZLES
Dan Armstrong from Mansfield, Texas has created a number of crossword puzzles and games for car nuts. Dan has a strong interest in Studebakers, particularly the 1956 Sky Hawk, the performance equipped 1963 Lark Daytona, and the performance equipped 1963 and 1964 GT Hawks. The Studebaker crosswords are copyright by Dan Armstrong and are used with his permission. Thanks to Dan for providing the downloadable Studebaker crossword puzzles for readers of this page to enjoy.
---
Nick Bodemer's Studebaker Dealer Inventory Project was started in June 2011 and includes a growing number of pictures, articles, ads, and other items related to former Studebaker dealerships. Well worth a visit. If you have a Google account you can join the site through Google Friend Connect.
---
STUDE MISCELLANY
Two More from the Run to the Sun



The sharp custom 1953 Champion Starlight Coupe is owned by Jay Mitchim of Laguna Vista, Texas. It was part of a road tour from Texas that stopped at the Run to the Sun Meet. The really cool 1950 Studebaker Woodie Wagon is owned by Patrick Fitch of Gilbert, Arizona. This sharp car won a President's Choice award at the Run to the Sun Meet.
Both pictures were taken by Bill Junge at the October 2021 Run to the Sun Meet in Lake Havasu City, Arizona.
Kingsbury 1936 Studebaker Aerial Fire Truck





Jim Geary of Franklin, North Carolina sent these pictures of a rare Kingsbury 1936 Studebaker Aerial Fire Truck that he recently acquired. The truck is 26½ inches long at the ladders and the extended ladder raises 40 inches from the floor. Jim's research indicates that there are at least nine verions of the Kingsbury 1936 Studebaker truck. Two are one piece and the other seven are aticulated. Here is a picture of the other eight that are in his collection. The cabs and accessories are all painted in their original colors or are in original condition. With this latest acquistion Jim now has nine versions. Jim also sent a copy of a period advertisement for the Kingsbury Studebaker trucks.
Jim indicates that these trucks were likely manufactured from 1935 to 1940. He has seen pictures of other versions from searching on the Web but thinks that they may be customs. He asks for anyone who knows of other versions of thisd truck to please contact him at sanjim76@live.com with any information they can provide.
Jim Geary is the author of Studebaker Toys and Models published in 1990 and Studebaker Toy Treasures published in 2004. These are standard references for serious collectors of Studebaker toys and models. Information on ordering Studebaker Toys and Treasures appears at the bottom of the page. Thanks to Jim for sending the pictures and information on this neat Studebaker rig.
More Johnny Lightning Golden Hawk Reissues



The latest 1:64 scale Studebaker reissues from Johnny Lightning are a pair of 1957 Golden Hawks in the Classic Gold Series. The colors are Woodsmoke Gray with an Artic White fin flash and Wedgewood Blue with an Artic White fin flash. Both versions come on a cardboard blister card. They are labeled as limited edition models of 6,218 pieces each. As with other Johnny Lightning models "White Lightning" variations are mixed in with the regular issues. The "White Lightning" versions differ in having lettered blackwall tires in place of the standard whitewall tires.
The blister cards are nice looking but contain some misleading information. The card for Version A states that Studebaker hired Raymond Loewy to design the Golden Hawk and the card for Version B states that Studebaker headquarters were located in South Bend until 1963. Studebaker's contract with Raymond Loewy Associates ended in 1955 and the corporate headquarters stayed in South Bend when automobile production shifted to Canada. The Johnny Lightning 1958 Golden Hawk has also been reissued in two versions in the Pro Collector Series.
Numerous variations of the Johnny Lightning 1957 Golden Hawk have appeared over the years. One of my favorites is the Johnny Lightning Collector Club 10th Anniversary Edition which came in a special felt padded tin with 10th Aniversary Collector Club Pin and Certificate of Authenticity. This version was not sold in stores but examples appear on eBay from time to time. Regular issues were sold on blister cards as with this Hot Rod Magazine version from 2004.
---
STUDEBAKER MODEL RAILROAD DIORAMAS
---
STUDE TOY OF THE MONTH
Collectors Mint 1963 Studebaker Avanti







This Collectors Mint 1/43 scale 1963 Studebaker Avanti Coupe in Metallic Light Blue is a recent addition to my personal collection. As indicated by its base this model was issued in 1980 as Number 5 and was made in the US. It is quite heavy for its size weighing just under 9 ounces. From what I can tell Collectors Mint issued models in both pewter and painted form. The pewter version of the Collectors Mint Avanti has pewter wheels and tires while the painted version has black wheels with white wall tires. The pewter version has a pewter interior and the blue version has a black interior. Neither version has clear plastic windows thus the large rear window is part of the body casting while the other windows are just openings in the casting.
There is not much information available about Collectors Mint models. The Avanti I purchased came with a plain white box with a Richardi's Auto Models sticker. A piece of wraparound foam similar to that used for early Brooklin models was used to protect the model in the box. Richardi's Auto Models is long out of business but I think Collectors Mint was a Richardi's house brand. I do know that Collectors Mint Number 1 was a pewter 1953 Packard Caribbean. If anyone can provide more information about Collectors Mint models please let me know using the link at the buttom of the page.
More toy Studes can be found in the Stude Stuff area of this page and on my Studebaker Toys Home Page.
Click here for information on ordering hard to find Studebaker toys made by manufacturers such as Johnny Lightning, Racing Champions, Hot Wheels, Matchbox, Muscle Machines, Maisto, and EKO.
Studebaker Toy Treasures Book

Jim Geary's book Studebaker Toy Treasures is the standard reference for collectors of Studebaker Toys. This wonderful book has 294 pages of color pictures and details on hundreds of Studebaker toys. Publication date is 2004 and just about every Studebaker toy and model produced up to that time is pictured and cataloged. Jim is making the book available for $28 plus $10 for shipping. Jim will sign the book if requested. This is a must for the serious Studebaker toy vehicle collector. Jim can be contacted at sanjim76@live.com or send payment to Jim Geary, 181 Allendale Hills Road, Franklin, NC 28734.
---
My Current 1964 Daytona Sedan on the
September 2018 Turning Wheels Back Cover.
---
---
* * * This Page On Line Since October 1995 * * *
---
Published 12/1/2021