---
BILL
JACKAMEIT'S
STUDEBAKER
PAGE
---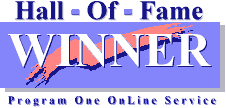 ---
---
Welcome fans of the pride of South Bend. I am a long-time Studebaker fan and Studebaker Drivers Club member, having owned a 1957 Silver Hawk in high school and a 1959 Lark Regal Hardtop in college. Since then, I have owned other Studes as hobby cars including a 1962 Champ Pickup, a 1964 Canadian Commander Special Sedan, a 1962 GT Hawk, a 1960 Lark Regal 4-door, a 1957 Silver Hawk (not the same one I owned in high school -- that one I wrecked) and a 1949 Champion Starlight Coupe. My current Studes are a 1964 Challenger Wagonaire Station Wagon with sliding roof and a 1964 Daytona Sedan. I will build this page as time allows. If you have any suggestions or comments, please send me a message. If you expeience a problem with the e-mail link, the address is wj2d44@gmail.com. Both text and image contributions are welcome.
---
STUDE OF THE MONTH
APRIL 2020
1953 Commander Starlight Coupe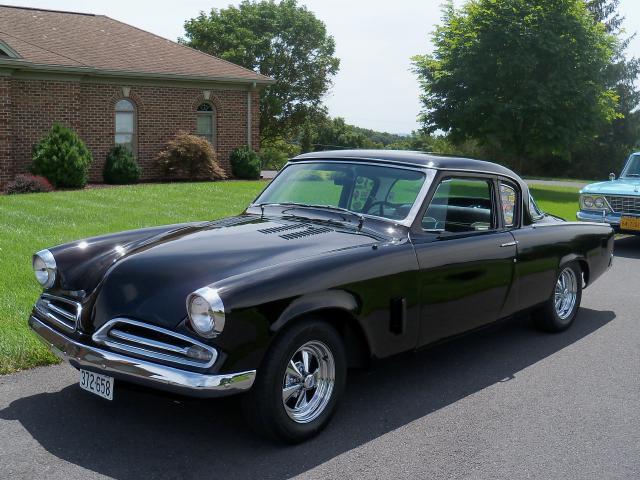 Rear Angle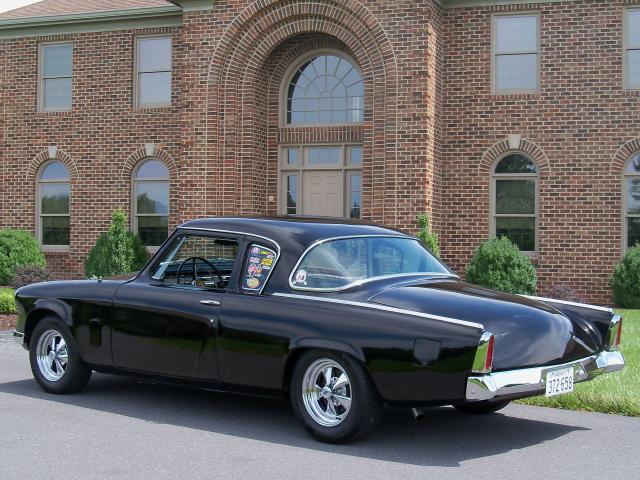 Front View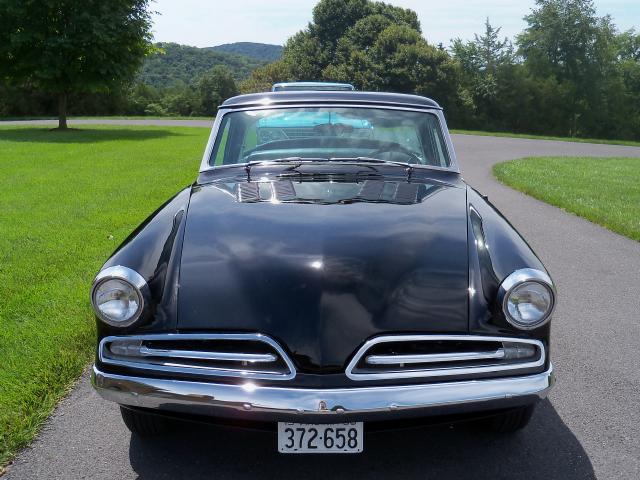 Side View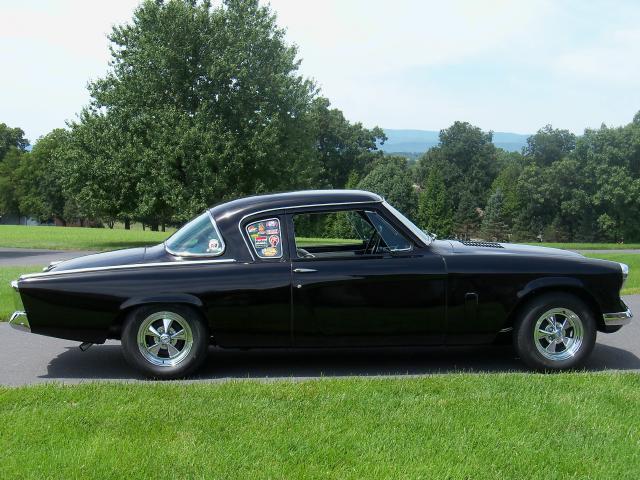 Passenger Side Front Angle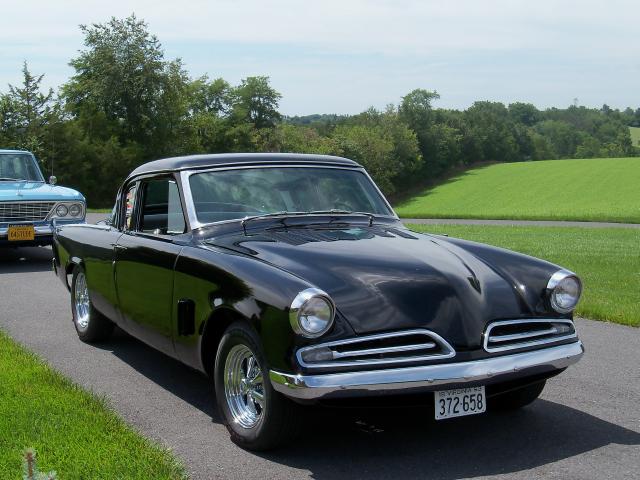 Passenger Side Rear Angle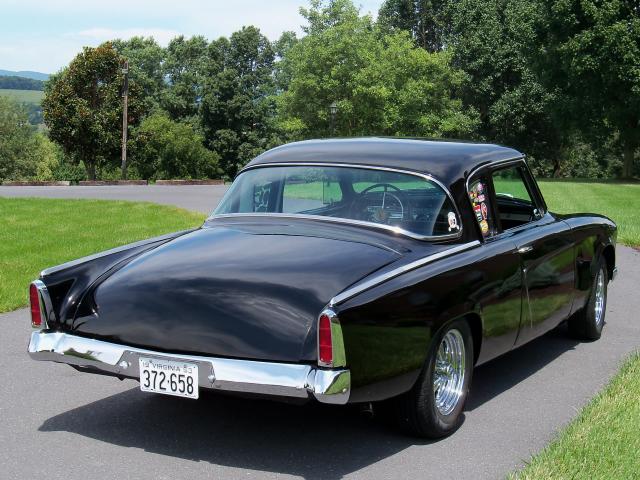 Interior and Dash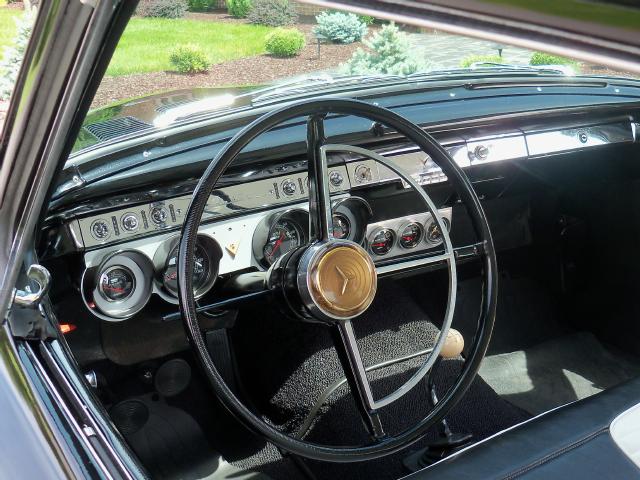 Driver Side Rear Window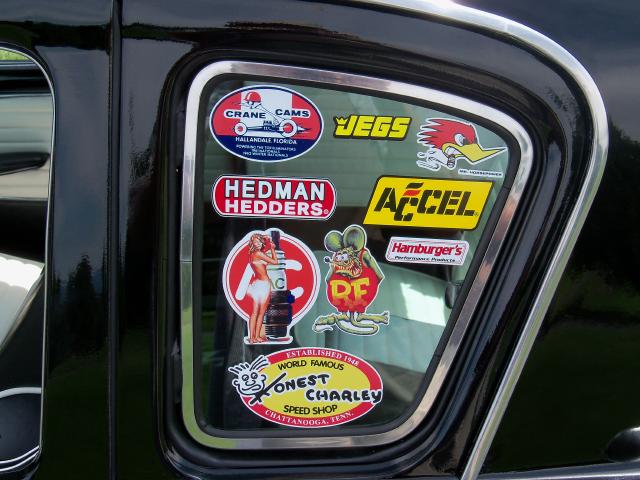 This Custom 1953 Studebaker Commander Starlight Coupe Retro Rod belongs to Mike Harrington of Broadway, Virginia. Mike's Starlight Coupe is powered by a Chevy 283 V8 with a 4-speed manual transmission and Hurst floor shift. The dash features a nicely integrated set of analog Dolphin gauges including a 140 mph speedometer and 8,000 rpm tachometer and subsidiary gauges as well as a vintage Stewart-Warner fuel pressure gauge. The dash retains the original radio delete plate with "RADIO" spelled out one letter on each of the five fake push buttons cast into the plate.
The hood emblem, and trunk handle, lock, emblem, and script have been removed for a clean look front and rear. The front bumper guards and rear bumper license plate guard have also been removed. The hood features four rows of functional louvers with twelve louvers in each row. Seats and door panels have been tastefully reupolstered in black vinyl with white inserts. Dual exhaust pipes exit from the side of the car near the back of the rear fenders. The car is running Cragar Super Sport chrome wheels with Ironman GR906 all season blackwall radial tires.
Designed by Bob Bourke of Raymond Loewy Associates, the 1953 Studebaker Starlight Coupe and companion Starliner Hardtop recieved numerous design awards. The basic body carried through to the 1964 Gran Turismo Hawk. The fenders and rear quarter panels on the 1953 models are essentially the same as on the 1964 GT Hawk. The Starlight Coupe and Starliner Hardtop were designed with streamlining in mind. As such, this design has proven popular to this day in salt flats racing and in the Carrera Panamericana road race across Mexico.
The pictures were taken in August 2019 at the Greater Virginia Chapter of SDC meeting and driving tour. Thanks to Mike for providing the information about his cool 1953 Starlight Coupe.
If you own or once owned a Studebaker or related vehicle and would like to see your car as "Stude of the Month" or in the "Cool Studes" section, or if you have other pictures or material that you would like to contribute to this page, please e-mail me here at wj2d44@gmail.com. I can accept either electronic or hard copy images. The Main Page is issued every other month so the next edition will be June 2020.
---
All of the previous editions of the Main Page going back to October 1995 have been reposted. In the process of reposting the pages, I have made corrections and revisions as needed, and in some cases added material that was not used when a page was first posted due to download speed and file storage limitations. A complete list of Main Pagesand Studes of the Month with links to each is located here.
If you have a particular interest in Bullet Nose Studebakers, visit Bill Junge's Bullet Nose Paradise which is dedicated to the 1950 and 1951 Bullet Nose models.
---
2014 INTERNATIONAL MEET
DOVER, DELAWARE
BONNEVILLE SPEED WEEK
STUDEBAKER SALT FLATS RACERS
STUDEBAKER NATIONAL MUSEUM
PICTURES FROM MY VISIT
VIRGINIA MUSEUM OF
TRANSPORTATION STUDEBAKERS
---
TEST YOUR STUDEBAKER KNOWLEDGE!
---
ANOTHER COOL STUDE
1940 Studebaker Champion Street Rod


Interior and Dash


Nicely Finished Trunk

This cool 1940 Studebaker Champion Sedan Street Rod is owned by Maurie Hoover of Lake Havasu City, Arizona. Maurie's Champion rides on a custom built chassis and is powered by a Chevy small block V8 making 400 horsepower. The paint is Axalta Corvette Yellow and the car rides on American Racing alloy wheels. Interior features include red bucket seats with a custom center console and tilt steering wheel. According to the sign, the car is named "Sassy" which seems quite appropriate. The car has won numerous awards including being a Good Guys Rod and Custom Association Roders Reps Choice.
The pictures were taken by Bill Junge at the March 2020 Havasu Dueces Car Show. Thanks to Bill for sending the pictures and information about Maurie's cool Stude.
---
DAN'S STUDEBAKER CROSSWORD PUZZLES
Dan Armstrong from Mansfield, Texas has created a number of crossword puzzles and games for car nuts. These are available on-line at Dan's Extreme Car Puzzles. Dan has a strong interest in Studebakers, particularly the 1956 Sky Hawk, the performance equipped 1963 Lark Daytona, and the performance equipped 1963 and 1964 GT Hawks. The Studebaker crosswords are copyright by Dan Armstrong and are used with his permission. Thanks to Dan for providing the link and the downloadable Studebaker crossword puzzles for readers of this page to enjoy.
---
Nick Bodemer's Studebaker Dealer Inventory Project was started in June 2011 and includes a growing number of pictures, articles, ads, and other items related to former Studebaker dealerships. Well worth a visit. If you have a Google account you can join the site through Google Friend Connect.
---
SEEN AT REEDSVILLE
1963 Studebaker Avanti Coupe


Rear Angle

This 1963 Studebaker Avanti Coupe was the 2014 Keystone Region Raffle Car. It is easy to recognize because the hood bulge is painted gloss black and has a non-stock spring mount radio antenna. It has the 289 cublic inch R1 V8 with Powershift automatic transmission and air conditioning. The car is equipped with Turner power disc brakes. It otherwise appears to be unmodified. If anyone can identify the current owner I will update the page to reflect that information.
The pictures were taken at the October 2019 Mifflin County Studebaker Swap Meet in Reedsville, Pennsylvania. Attendence at the meet appeared to be down this year at least on Friday but I was able to purchase some items at great prices. I also took a number of pictures of Studes at the meet which I will use in future editions of this page as space allows. Current information is that the meet will be held once again in 2020 on October 20 and 21 at the Mifflin County Youth Park.
---
STUDE MISCELLANY
1958 Studebaker Scotsman Wagon


Side View

Mike Cahill of Framingham, Massachusetts sent some old pictures of the first car he and his wife owned when they got married in June of 1965. Mike was years old at the time. The car is one of 7,860 Scotsman Station Wagons produced for the 1958 model year. Mike didnít like the directional lights in the car's damaged front valance panel so he removed the panel and mounted directional lamps in the grill. He also didnít like the look of the stock wheels so he sanded them down and painted them gloss black and ran the car without hub caps. Mike's Scotsman was a 185 cubic inch six cylinder with manual shift.
The Scotsman was introduced during the 1957 model year in two-door and four-door sedan form. The Scotsman was the ultimate "Plain Jane" with very little brightwork except for the bumpers and a small chrome "S" in the center of the hood. The hub caps were painted and there was only rubber around the windshield and rear window glass. Interiors were very basic with cardbord door panels. A station wagon was added for 1958. Most Scotsman sedans and wagons were 6 cylinder but a few were V8 equipped including Scotsman Police Marshals which could be ordered with the 289 cublic inch Studebaker V8.
Mike recently purchased a low mileage mostly original 1963 Studebaker Lark 4-Door Sedan. He grew up with Studebakers and learned to drive on a manual shift 1953 Commander Sedan. Thanks to Mike for sending the pictures and information about his Scotsman Wagon.
1945 M15 One Ton Stake Bed


1948 M5 Half Ton Pickup

Dave Donley of Ottertail, Minnesota sent these pictures of two restorable Studebaker Trucks. The 1945 M15 One Ton Stake Bed has dual rear wheels and a swing out windshield and lift rear hydraulic hoist. From what remains of the paint, it appears that the truck was dark green with black front fenders. In early 1945, Studebaker was given permission to produce a limited number of M Series trucks for civilian use. Early post war civilian trucks used the Studebaker US6 military style cab with a swing out windshield and windshield wipers mounted at the top of the windshield frame.
The 1948 M5 Half Ton Pickup is a late production model produced shortly before the 2R C Cab Pickup started production in April 1948. The truck has 1956 Texas Farm Use plates but it is not clear if that was its last year in service. The truck has an accessory spotlight mounted on the driver side. An unusual aspect of the M Series is that the front and rear fenders on each side were designed to be interchangable. Both the M15 and the M5 used the Champion six. The larger Commander six was only available in the M16 with ratings up to two tons.
Both trucks are currently for sale. Interested parties can e-mail the Pagemaster for Dave's contact information using the link at the bottom of the page. Thanks to Dave for sending the pictures and information about these restorable Stude trucks.
1956 Flight Hawk
This immaculate 1956 Flight Hawk Coupe is owned by Anthony Peciar of South Australia. It is a U.S. specification left hand drive car that was privately imported into Australia. Studebakers officially exported to or assembled in Australia were right hand drive. The car has the 185 cubic inch Champion flathead six that was rated at 101 horsepower. Anthony's Flight Hawk is two-tone white and red with a matching interior. It has dual side mirrors, front bumper guards, and round chrome fog lamps mounted in the side grille openings. The Flight Hawk Coupe was produced for one model year only with 4,389 being built.
Thanks to Anthony for sending the picture and information about his sharp Flight Hawk.
---
STUDEBAKER MODEL RAILROAD DIORAMAS
---
STUDE TOY OF THE MONTH
Greenlight 1953 Commander Coupe





This 1:64 scale Commander Starlight Coupe La Carrera Panamericana Racer is one of several 1953 Studebaker Starlight Coupe and Starliner Hardtop models released by Greenlight Collectibles. Three of these are La Carrera Panamericana Racers including the Commander Starlight Coupe as well as Champion and Commander Starliner Hardtops. Other issues include a Home Improvement 1953 Commander Starliner Hardtop in the Hollywood Series and a 1953 Commander Starlight Coupe in the Vintage Ad Cars Series. All come in sealed hard clear plastic blister packs.
The five issues of this model discussed above are all available from eBay vendors and diecast shops. In addition to the standard issues, "Chase" versions in bare metal and alternate colors have appeared in small numbers. A white Indiana State Police Safety Education Commander Starlight Coupe in the Hot Pursuit Series was recently released and a yellow Commander Starlight Coupe with a vintage gas pump in the Hobby Shop Series is scheduled to be released this month or next.
More toy Studes can be found in the Stude Stuff area of this page and on my Studebaker Toys Home Page.
Click here for information on ordering hard to find Studebaker toys made by manufacturers such as Johnny Lightning, Racing Champions, Hot Wheels, Matchbox, Muscle Machines, Maisto, and EKO.
Studebaker Toy Treasures Book

Jim Geary's book Studebaker Toy Treasures is the standard reference collectors of Studebaker Toys. This wonderful book has 294 pages of color pictures and details on hundreds of Studebaker toys. Publication date is 2004 and just about every Studebaker toy and model produced up to that time is pictured and cataloged. Jim is making the book available for $28 plus $10 for shipping. Jim will sign the book if requested. This is a must for the serious Studebaker toy vehicle collector. Jim can be contacted at sanjim76@live.com or send payment to Jim Geary, 181 Allendale Hills Road, Franklin, NC 28734.
---
My Current 1964 Daytona Sedan on the
September 2018 Turning Wheels Back Cover.
---
---
---
* * * This Page On Line Since October 1995 * * *
---
Published 4/1/2020