---
BILL
JACKAMEIT'S
STUDEBAKER
PAGE
---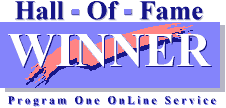 ---
Welcome fans of the pride of South Bend. I am a long-time Studebaker fan and Studebaker Driver's Club member, having owned a 57 Silver Hawk in high school and a 59 Lark Regal Hardtop in college. Since then, I have owned other Studes as hobby cars including a 62 Champ Pickup, a 64 Canadian Commander Special, a 62 GT Hawk, a 60 Lark Regal 4-door, and my present 57 Silver Hawk (not the same one I owned in high school -- that one I wrecked). If you have any suggestions or comments, please send me a message. Both text and image contributions are welcome.
---
STUDE OF THE MONTH
November 1996
1958 Studebaker Transtar Fire Truck

The pictures on this month's page are from my August 1994 road trip to the Studebaker National Museum. This neat 1958 Studebaker Transtar Fire Truck was on loan at the time from the Clay Township, Indiana Fire Department. It has been outfitted as a brush fire and general purpose fire truck. Studebaker used the Transtar name for its commercial trucks from 1956 to the end of production. Transtars ranged from half-ton light duty to two-ton heavy duty models. A number of Transtars were built as cab and chassis units and sent to specialty body companies for completion.
---
MORE MUSEUM PICTURES
Studebaker Fire Engine and Cab-Forward

The Studebaker Fire Engine in the first picture is a 1928 Big Six that was used by the St. Joseph, Michigan Fire Department until the early 1950's. It was built as a bus chassis in South Bend and outfitted as a fire engine by the Boyer Fire Apparatus Company of Logansport, Indiana. Boyer converted a number of Studebakers and other makes for use as fire engines.
Another View of the Cab-Forward

The sleek Studebaker Cab-Forward was introduced in 1936 and continued essentially unchanged through 1940. Many of these interesting trucks were produced as cab and chassis units and sent to specialty body manufacturers for completion. The Studebaker Cab-Forward design was also available as a semi-tractor which could pull a variety of trailer types.
1935 Studebaker Commander Roadster

This beautiful 1935 Commander Roadster is part of the Studebaker National Museum's collection of older Studebakers. The 1935 Commander was powered by a 250 cubic inch straight 8 cylinder engine rated at 107 horsepower. This was basically the same engine used in the more expensive Studebaker President but with a lower horsepower rating.
---
* * TEST YOUR STUDEBAKER KNOWLEDGE * *
TAKE THE STUDEBAKER QUIZ.
---
---
Contact the Pagemaster here.
---
Published November 1996