---
BILL
JACKAMEIT'S
STUDEBAKER
PAGE
---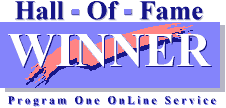 ---
Welcome fans of the pride of South Bend. I am a long-time Studebaker fan and Studebaker Driver's Club member, having owned a 57 Silver Hawk in high school and a 59 Lark Regal Hardtop in college. Since then, I have owned other Studes as hobby cars including a 62 Champ Pickup, a 64 Canadian Commander Special, a 62 GT Hawk, a 60 Lark Regal 4-door, and my present 57 Silver Hawk (not the same one I owned in high school -- that one I wrecked). If you have any suggestions or comments, please send me a message. Both text and image contributions are welcome.
---
STUDE OF THE MONTH
August 1997
1956 Golden Hawk

This is the second time that a 1956 Studebaker Golden Hawk has been Stude of the Month. This example belongs to Tom Van Scoyoc of Westminster, Maryland. The all black color scheme is unusual, since most 1956 Golden Hawks were two-toned. The 1956 Golden Hawk was powered by a 352 cubic inch Packard V8. Most were equipped with Packard's "Ultramatic" automatic transmission. The Golden Hawk was one of the fastest American production cars available in 1956. I just love those wide white walls.
---
STUDE MISCELLANY
1951 Studebaker Land Cruiser

This 1951 Land Crusier was recently purchased by Bill Stillman of Peekskill, New York. Plans are to restore it as a police car. Bill indicates that the City of Peekskill had Studes from 1947 to 1954. The 1951 Land Cruiser was powered by the new for 1951 232 cubic inch displacement Studebaker V8. This is a "before" shot. Hopefully we will also get an "after" shot.
1962 Studebaker Champ Pickup

This 1962 Champ Pickup needs some work. The term "usual rust" probably applies here. Nevertheless, it appears to be very restorable. The production of Champs was relatively low compared to the C Cab and M Series. This example has the wide box which gives it a relatively modern look. The picture is from a recent "for sale" ad.
---
WIN THIS CAR!!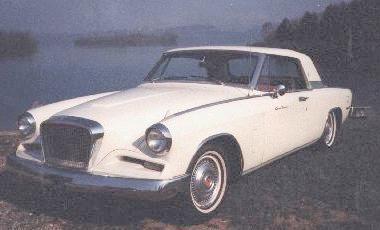 1962 GT Hawk Keystone Region Raffle Car.
Click here for details.
---
---
Contact the Pagemaster here.
---
Published August 1997