---
BILL
JACKAMEIT'S
STUDEBAKER
PAGE
---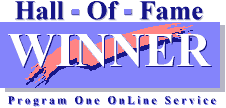 ---
Welcome fans of the pride of South Bend. I am a long-time Studebaker fan and Studebaker Driver's Club member, having owned a 57 Silver Hawk in high school and a 59 Lark Regal Hardtop in college. Since then, I have owned other Studes as hobby cars including a 62 Champ Pickup, a 64 Canadian Commander Special, a 62 GT Hawk, a 60 Lark Regal 4-door, and my present 57 Silver Hawk (not the same one I owned in high school -- that one I wrecked). If you have any suggestions or comments, please send me a message. Both text and image contributions are welcome.
---
STUDE OF THE MONTH
October 1997

Modified 1953 Champion Coupe

This modified 1953 Champion Starlight Coupe show car was built by Kent Harker in the early 1960's. When first built, it was powered by a modified 414 cubic inch Cadillac engine coupled to a Packard three-speed manual transmission with overdrive. In this configuration it was capable of turning the quarter mile at about 100 miles per hour on the drag strip. Kent later switched the car over to a smooth running stock 390 cubic inch Cadillac engine with a Hydramatic transmission. The rear end was from a Commander and the brakes and springs were from a Golden Hawk. Kent sold his Champion in 1965 to buy a new Pontiac GTO. Here is a front angle view of Kent's cool coupe
---
STUDE MISCELLANY
1949 Studebaker Champion Sedan

Mike Pinkerton sent in this picture of his 1949 Studebaker Champion 4-Door Sedan. The 1949 Champion was powered by a 170 cubic inch flathead six rated at 80 horsepower. The rear doors on this car are referred to as "suicide doors" because they can be blown back against the body of the car if they are opened at speed. This results from the rear doors being hinged at the rear of the door rather than at the front of the door as on a conventional sedan. Studebaker used this type of door through the 1952 model year.
1941 Studebaker President

Jack Swank sent in this picture of a 1941 Studebaker President that he once owned. This attractive coupe like sedan was designed to carry five passengers in style. New on this model was a one piece curved windshield that was an innovation at the time. Presidents were powered by a 250 cubic inch straight eight cylinder engine rated at 117 horsepower. Only 6,444 Presidents were produced in 1941 so this is a relatively rare car.
---
WIN THIS CAR!!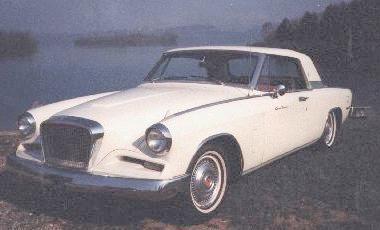 1962 GT Hawk Keystone Region Raffle Car.
Click here for details.
---
---
Contact the Pagemaster here.
---
Published October 1997