---
BILL
JACKAMEIT'S
STUDEBAKER
PAGE
---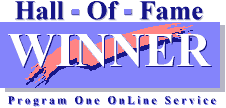 ---
Welcome fans of the pride of South Bend. I am a long-time Studebaker fan and Studebaker Driver's Club member, having owned a 57 Silver Hawk in high school and a 59 Lark Regal Hardtop in college. Since then, I have owned other Studes as hobby cars including a 62 Champ Pickup, a 64 Canadian Commander Special, a 62 GT Hawk, a 60 Lark Regal 4-door, and my present 57 Silver Hawk (not the same one I owned in high school -- that one I wrecked). If you have any suggestions or comments, please send me a message. Both text and image contributions are welcome.
---
STUDE OF THE MONTH
September 1997

1951 Studebaker Commander Convertible

This beautiful 1951 Studebaker Commander Convertible is owned by Chester Bradfield of Bridgewater, Virginia. Chester owns and operates Good Printers which prints Turning Wheels, the Studebaker Drivers Club monthly magazine. He is also an avid Studebaker collector who owns several Studes and has hosted meetings of the Greater Virginia Chapter of SDC at Good Printers. Chester's car is one of only 3,770 Commander Convertibles produced in 1951. This was the first year for the Studebaker V8 and the last year for the bullet nose design. Chester's Commander has a snappy red leather interior and a three speed with overdrive transmission. The car is immaculate, and looks even better in person than it does in these pictures!
Side View Top Up


Rear Angle Top Down

---
ANOTHER CONVERTIBLE
1960 Studebaker Lark Regal Convertible

Studebaker did not make any convertibles from 1953 to 1959. With the success of the compact Lark, a convertible was added to the line for 1960. This fine example belongs to Frank Williams of Elkton, Virginia. Frank's Lark is equipped with the 259 cubic inch V8 and a rare continental kit. If you look hard in the picture below, you can see Chester Bradfield's 1951 Commander Convertible parked across the lot.
Rare Continental Kit

---
WIN THIS CAR!!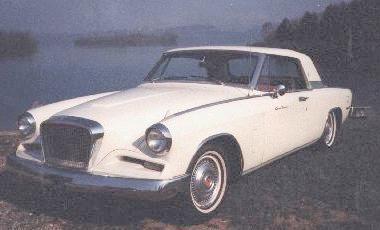 1962 GT Hawk Keystone Region Raffle Car.
Click here for details.
---
---
Contact the Pagemaster here.
---
Published September 1997