---
BILL
JACKAMEIT'S
STUDEBAKER
PAGE
---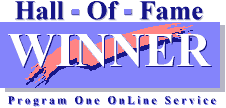 ---
NO FRAMES!! JUST GOOD STUFF!!

---
Welcome fans of the pride of South Bend. I am a long-time Studebaker fan and Studebaker Driver's Club member, having owned a 57 Silver Hawk in high school and a 59 Lark Regal Hardtop in college. Since then, I have owned other Studes as hobby cars including a 62 Champ Pickup, a 64 Canadian Commander Special, a 62 GT Hawk, a 60 Lark Regal 4-door, and my present 57 Silver Hawk (not the same one I owned in high school -- that one I wrecked). If you have any suggestions or comments, please send me a message. Both text and image contributions are welcome.
---
STUDE OF THE MONTH
May 1998
Custom 1953 Studebaker C Cab Pickup

This sharp 1953 Studebaker 2R C Cab Pickup belongs to Jared Kissell of South Jordan, Utah. Jared has been working on his truck for the last four years. The truck was purchased from a farmer in Southern Utah. It had been sitting in a pasture for 20 years and the body was not in good shape. The truck has been built into a mild custom. Power comes from a warmed over Chevy 350 with a 4-speed automatic. Front suspension is from an AMC Pacer and bucket seats from a Dodge Lancer have been added to the interior. Jared's cool truck has a front bumper from a mid-80's Chevy pickup and a rear bumper from a mid-80's Chevy Malibu. The bumpers have been painted to match the body. The stock hood ornament has been removed and modern wheels and tires have been added to complete the package. The C Cab is proving to be very popular with street rodders in that it is a relatively compact truck with a large engine bay that can easily accomodate a modern V8 engine. The lower rear cab corners on C Cabs tend to rust out, but replacement patches are available. In one form or another, the C Cab was produced from 1948 to 1964.
---
STUDEBAKER HAWKS
1957 Studebaker Silver Hawk


This picture of my 1957 Studebaker Silver Hawk was taken at a local car show. What makes this car unusual is that it is a six cylinder Hawk. Of the 15,070 Silver Hawks produced in 1957, only 4,163 were equipped with the Champion six. I bought this car because it reminded me of the 1957 Silver Hawk that I drove while in high school. It was restored to a high standard by a previous owner. The interior was redone in the correct black vinyl and the headliner was replaced. Options on my Hawk include automatic transmission, factory push-button radio, dashboard clock, door handle guards, and a gas door guard. I have added a matching Stewart Warner vacuum gauge between the speedometer and the clock as is found on Golden Hawks. While it lacks the power of a V8, my Hawk has the advantage of a much lighter driving feel given that there is considerably less weight over the front wheels than on the eight cylinder cars.
1963 Studebaker Gran Turismo Hawk


This picture of Jim and Deborah Jett's 1963 Studebaker Gran Turismo Hawk was taken at a car show at Piedmont Virginia Community College. The Jett's Hawk was the October 1996 "Stude of the Month" on this page. This is no ordinary 1963 Hawk in that it has the optional R1 engine as used in the Studebaker Avanti. Studebaker did not release horsepower ratings for the "R" series engines. The R1 differed from the regular Hawk 289 V8 engine in that it had a hotter cam, heavy duty valves, dual breaker distributor, and standard four barrel carburator. The Jett's Hawk has the "Powershift" automatic transmission which was designed to be shifted by the driver if desired. Changes from 1962 included new style painted headlamp rims and a different trunk lid overlay with a black band across the bottom.
---
ANOTHER COOL STUDE
Modified 1963 Lark Daytona


Jack White of Charlotte, North Carolina sent in this picture of his modified 1963 Studebaker Lark Daytona Hardtop. The original drivetrain has been replaced with a Chevy 283 V8 and 5 speed T-5 manual transmission. Jack's Lark also has Magnum 500 wheels with modern rubber for the road. It may not be stock, but it sure makes a great driver.
---
STUDE TOY OF THE MONTH
Goodee Toy 1953 Studebaker Sedan

This Goodee Toy 1953 Studebaker Sedan is from my personal collection. There were two versions of this model. This one has the axles snapped to tabs inside the body. There is also a version with the axles coming through the sides of the body. The front end styling and body side crease are accurate, but this is otherwise a primitive model. Goodee Toy was a competitor of Tootsietoy but generally speaking the latter are more realistic and better detailed. This model was available individually in several colors and also came in sets with other 1950's cars. To see more toy Studes, visit my Studebaker Toys Home Page.

Click here for information on ordering a toy Frankenstude Hot Rod in five available colors, 1961 Champ Truck, or 1951 Starlight Coupe.
---
---
* * This Page On Line Since October 1995 * *
---
Published 5/1/1998