---
BILL
JACKAMEIT'S
STUDEBAKER
PAGE
---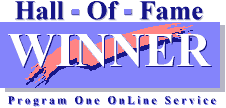 ---
NO FRAMES!! JUST GOOD STUFF!!

---
Welcome fans of the pride of South Bend. I am a long-time Studebaker fan and Studebaker Driver's Club member, having owned a 57 Silver Hawk in high school and a 59 Lark Regal Hardtop in college. Since then, I have owned other Studes as hobby cars including a 62 Champ Pickup, a 64 Canadian Commander Special, a 62 GT Hawk, a 60 Lark Regal 4-door, and my present 57 Silver Hawk (not the same one I owned in high school -- that one I wrecked). If you have any suggestions or comments, please send me a message. Both text and image contributions are welcome.
---
STUDE OF THE MONTH
November 1998
Custom 1961 Studebaker Champ Pickup


Interior View

This cool custom 1961 Champ Pickup belongs to Lennart Gutke of Sweden. Power comes from a 455 ci Olds V-8 with a Rochester Quadrajet carburator, GM Turbo Hydramatic 400 transmission, and Ford 9" rear axle. Power steering is Saab 900 and gas and brake pedals are Volvo 240. Lennart is running American Racing 15" rims with Mastercraft Avenger GT Tires 215/65 front and 275/60 rear. Paint is Glasurit "Crocus Yellow." This is one great truck, and the first Stude of the Month from Europe.
Head on Shot of this Super Pickup


Rear Angle View


Under the Hood

---
MORE COOL STUDES!!
Cherry C Cab Pickup

This section is back with more great pics from Bill Junge. These were taken at the recent "Run to the Sun" at Lake Havasau, Arizona. I have quite a few Bill Junge photos from this and other shows that will be appearing in these pages over the next several months.
Lowered Loewy Lowboy Coupe

---
WIN THIS CAR!!

1961 Lark Regal Convertible

Click HERE for information.

---
STUDE TOY OF THE MONTH
Danbury Mint 1957 Golden Hawk

This 1:25 scale diecast 1957 Golden Hawk from the Danbury Mint is typical of the high quality models from this manufacturer. It is a current item that retails for $109. The Danbury Mint also makes a 1:25 scale 1937 Studebaker Coupe Express Pickup which costs $111. While not inexpensive, these are highly detailed collector models either (or both!) of which would make a great Christmas present. The Danbury Mint is located at 47 Richards Avenue, Norwalk, Connecticut. They do not have a web site, which I find surprising. To see more toy Studes, visit my Studebaker Toys Home Page.

Click here for information on ordering a toy Frankenstude Hot Rod in five available colors, 1961 Champ Truck, 1951 Starlight Coupe, or 1951 Starlight Hot Rod.
---
---
---
* * This Page On Line Since October 1995 * *
---
Published 11/1/1998