---
BILL
JACKAMEIT'S
STUDEBAKER
PAGE
---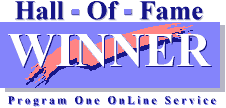 ---
NO FRAMES!! JUST GOOD STUFF!!

---
Welcome fans of the pride of South Bend. I am a long-time Studebaker fan and Studebaker Driver's Club member, having owned a 57 Silver Hawk in high school and a 59 Lark Regal Hardtop in college. Since then, I have owned other Studes as hobby cars including a 62 Champ Pickup, a 64 Canadian Commander Special, a 62 GT Hawk, a 60 Lark Regal 4-door, and my present 57 Silver Hawk (not the same one I owned in high school -- that one I wrecked). If you have any suggestions or comments, please send me a message. Both text and image contributions are welcome.
---
STUDE OF THE MONTH
April 1999
Custom 1954 Studebaker Starlight Coupe

This cool custom 1954 Studebaker Starlight Coupe belongs to Jim and Gayle Phibbs of Pulaski, Virginia. Power comes from a Chevy 350 bored over .040 connected to a GM Turbo Hydramatic transmission with a B&M shifter. The front suspension is 1986 Corvette and the rear suspension is Pontiac. The interior features Pontiac bucket seats, Stewart Warner guages, and a LeCarra steering wheel. The tail fins are from a 1961 Hawk and 16" Corvette wheels with modern tires have been installed. Jim and Gayle have owned this fine custom for 5 years and drive it about 4,000 miles per year. Jim owned a 1953 Starlight Coupe in the early 1960's while dating Gayle and just decided that he had to have another Stude.
Rear Angle Shot Shows Hawk Fins


Front Appears Closer to Stock


Side Angle View

If you own a Studebaker and would like to see your car as "Stude of the Month," please e-mail me at the link above. I can accept either electronic or hard copy images.
---
ANOTHER COOL STUDE
Another 1954 Studebaker Starlight Coupe

This beautiful 1954 Studebaker Starlight Coupe belongs to Dave Lester of Perkins, Oklahoma. Power comes from a built Chevy 350 Engine connected to a GM Turbo Hydramatic 700 R4 transmission and a Dodge rear end. Front suspension is Mustang II with power front disc brakes. Chrysler parts include Dodge Intrepid outside door handles, Dodge Dynasty electric rearview mirrors, and a Chrysler LHS electric antenna. The interior features a Cadillac tilt and telescopic steering column, leather wrapped steering wheel, Buick Rivera seats, hand crafted center console, and an Infinity stereo system. Amenities include air conditioning by Vintage Air, remote entry and electric truck release. Dave started this project in January 1997 and finished in January 1999. The entire project is chronicled on Dave's web site Studebaker Under Construction.
Rear Angle View of Dave's Sharp Coupe

---
STUDE MISCELLANY
1926 Studebaker Fire Engine

James Tefft, who lives 25 miles outside of Lewiston, Idaho sent this picture of his 1926 Studebaker Fire Engine. James also sent a picture of his 1937 Studebaker Coupe Express. These are both relatively rare vehicles. Thanks to James for sharing these pictures.
1937 Studebaker Coupe Express

---
Did you know that Michael Kelly's New Avanti Motor Corporation signed a deal to produce the VW based Brazilian Puma Sports Car? I didn't think so! The deal fell through when Kelly ran out of money. To learn more about the Puma, visit my Puma Sports Cars Site.
---
STUDE TOY OF THE MONTH
Corgi 1957 Studebaker Golden Hawk

This Corgi 1957 Studebaker Golden Hawk is from my Stude toy collection. This model was also issued in gold which was a popular Golden Hawk color. There is also a white version which is relatively rare. To see more toy Studes, visit my Studebaker Toys Home Page.
Click here for information on ordering a toy Frankenstude Hot Rod in five available colors, 1961 Champ Truck, 1951 Starlight Coupe, or 1951 Starlight Hot Rod.
---
---
---
* * This Page On Line Since October 1995 * *
---
Published 4/1/1999