---
BILL
JACKAMEIT'S
STUDEBAKER
PAGE
---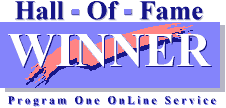 ---
---
Welcome fans of the pride of South Bend. I am a long-time Studebaker fan and Studebaker Drivers Club member, having owned a 1957 Silver Hawk in high school and a 1959 Lark Regal Hardtop in college. Since then, I have owned other Studes as hobby cars including a 1962 Champ Pickup, a 1964 Canadian Commander Special Sedan, a 1962 GT Hawk, a 1960 Lark Regal 4-door, a 1957 Silver Hawk (not the same one I owned in high school -- that one I wrecked) and a 1949 Champion Starlight Coupe. My current Studes are a 1964 Challenger Wagonaire Station Wagon with sliding roof and a 1964 Daytona Sedan. I will build this page as time allows. If you have any suggestions or comments, please send me a message. If you expeience a problem with the e-mail link, the address is wj2d44@gmail.com. Both text and image contributions are welcome.
---
STUDE OF THE MONTH
JUNE 2020
1957 Silver Hawk Coupe



Rear Angle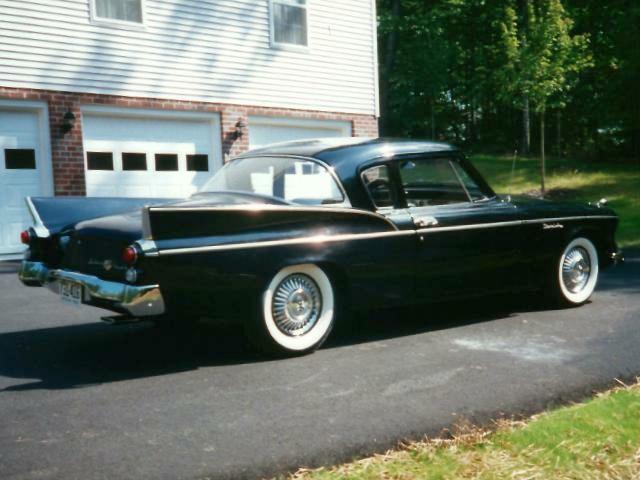 Passenger Side Angle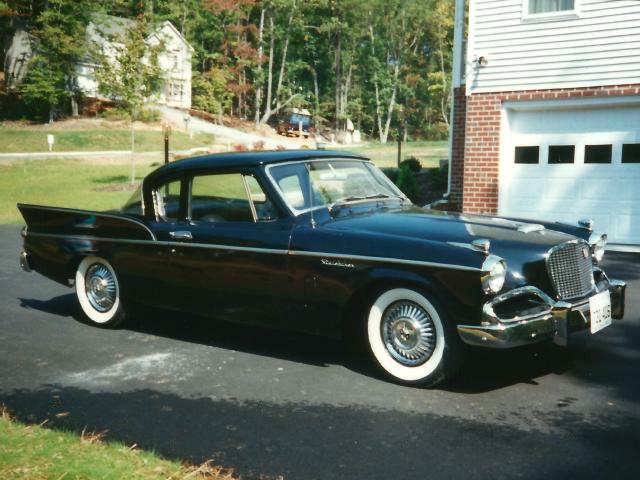 Front View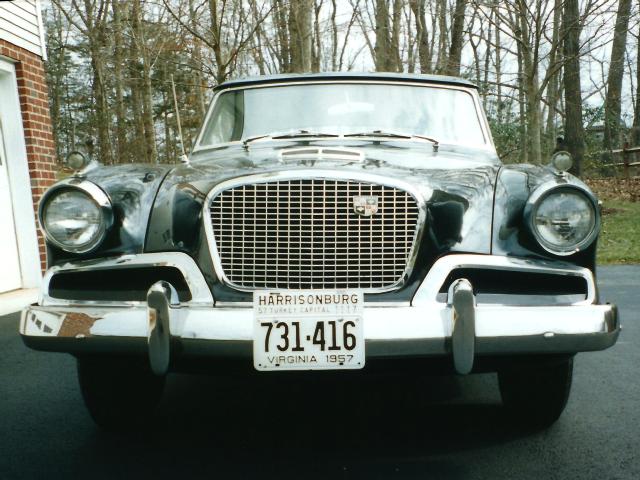 Rear View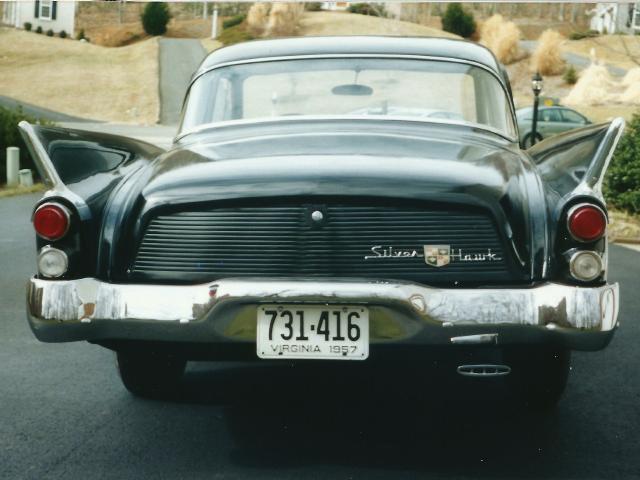 Side View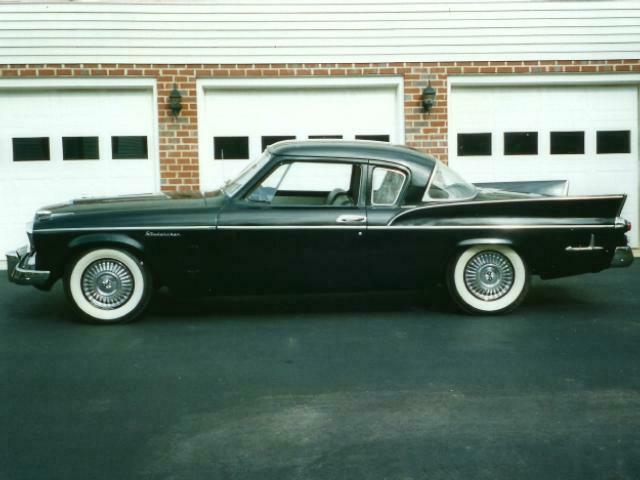 Interior and Dash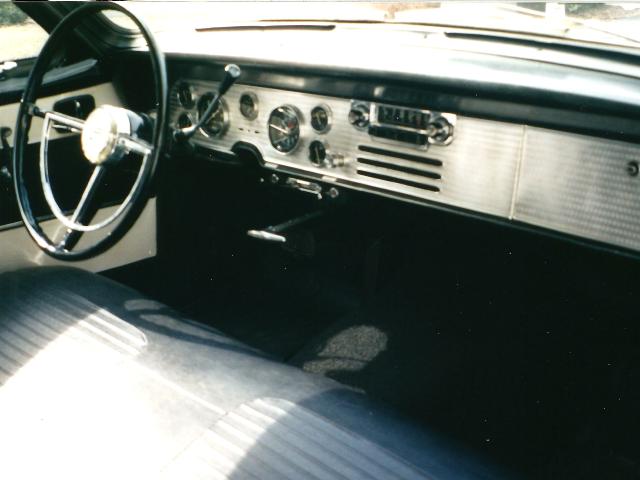 Rear Seat Area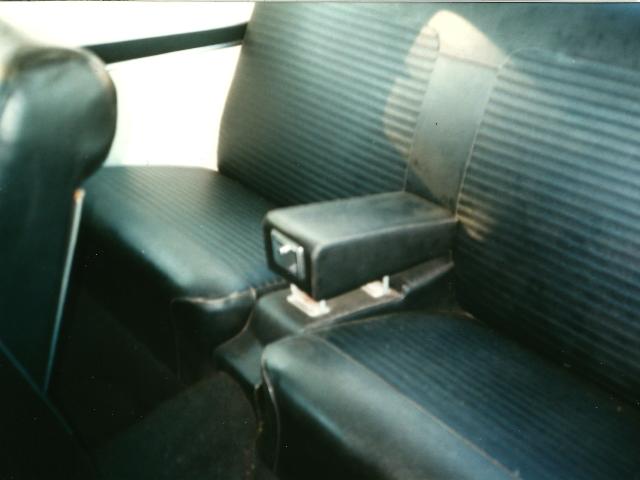 Under the Hood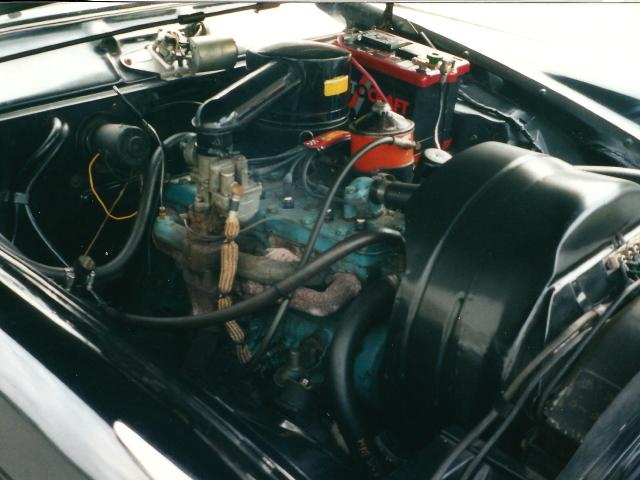 I owned this 1957 Studebaker Silver Hawk Coupe from 1993 to 2004. It was purchased based on photos and extended discussions from John Dickinson of Stanley, Wisconsin and subsequently trucked to Virginia. The car had been nicely restored including body work, paint, and a correct black original style vinyl interior. It also came with a complete set of near new bias ply wide whitewall tires. I had a black 1957 Silver Hawk V8 during the early 1960's while in high school so this car had a special appeal for me. This car was featured as Stude of the Month in February 2000 so it is only the second car to appear twice. None of the pictures above were used in the original feature.
Factory options on the Hawk included Flightomatic automatic transmission, push-button radio, Climatizer heater and defroster, all vinyl interior, full wheel covers, front bumper guards, and a dashboard clock. It also had several accessories installed including an AC 2840 exhaust deflector, door handle guards, and a gas door guard. I added a Stewart-Warner vacuum gauge between the speedometer and the clock. The hole for the gauge was aleady there under the aluminum facing as a vacuum gauge in that position was standard on Golden Hawks. The car did not have exterior rear view mirrors and I decided to keep it that way for appearance sake.
Most 1957 Silver Hawks were powered by the 289 cubic inch Studebaker V8 as used in the President series. Early production six cylinder 1957 Silver Hawks used the larger diameter three spoke 1956 style steering wheel while all V8 1957 Silver Hawks used the new style two-spoke dished steering wheel. My guess is that the factory was simply using up the supply of the older type wheel. Only 4,163 of a total 14,950 Silver Hawks produced for model year were equipped with the 185 cubic inch Champion six. Unlike V8 versions, the six cylinder engine with Flightomatic started in first gear. Manual steering on the six was much lighter than manual steering on the V8.
My 1957 Silver Hawk Coupe was on the August 1998 Turning Wheels back cover.
If you own or once owned a Studebaker or related vehicle and would like to see your car as "Stude of the Month" or in the "Cool Studes" section, or if you have other pictures or material that you would like to contribute to this page, please e-mail me here at wj2d44@gmail.com. I can accept either electronic or hard copy images. The Main Page is issued every other month so the next edition will be August 2020.
---
All of the previous editions of the Main Page going back to October 1995 have been reposted. In the process of reposting the pages, I have made corrections and revisions as needed, and in some cases added material that was not used when a page was first posted due to download speed and file storage limitations. A complete list of Main Pagesand Studes of the Month with links to each is located here.
If you have a particular interest in Bullet Nose Studebakers, visit Bill Junge's Bullet Nose Paradise which is dedicated to the 1950 and 1951 Bullet Nose models.
---
2014 INTERNATIONAL MEET
DOVER, DELAWARE
BONNEVILLE SPEED WEEK
STUDEBAKER SALT FLATS RACERS
STUDEBAKER NATIONAL MUSEUM
PICTURES FROM MY VISIT
VIRGINIA MUSEUM OF
TRANSPORTATION STUDEBAKERS
---
TEST YOUR STUDEBAKER KNOWLEDGE!
---
ANOTHER COOL STUDE
1963 Lark Regal V8 Sedan


Rear View


Interior and Dash


Under the Hood

This low mileage original 1963 Lark Regal 4-Door Sedan was recently acquired by Mike Cahill of Framington, Massachusetts. The car was bought out of Maryland. The previous owner had purchased it in 2012 with 22,000 original miles. The current mileage is less than 29,000. The Green Mist paint and cloth and vinyl interior both appear to be original. As indicated by the production order, the car is equipped with Flightomatic automatic transmission, Climatizer heater and defroster, deluxe steering wheel with full horn ring, and backup lights. The 259 cubic inch V8 was rated at 180 horsepower with a two-barrel carburetor. It came from the factory without a radio which was common at the time. Dealers would install a radio if the customer wanted one. Leaving the radio off kept down the price on the window sticker.
The 1963 Lark featured a completely restyled padded dashboard with full instrumentation and an integrated beauty vanity. The Regal was sloted above the Standard and below the Custom. The 4-Door Lark Cruiser was the top of the line. Standards had rubber windshield and rear window trim. Regals had bright windshield and rear window trim but no bright trim around the side windows. Customs came with bright side window trim and upgraded upolstery. A total of 40,113 Lark 4-door sedans were built for the 1963 model year. An interesting fact is the rear quarter panels on the 1963 Lark and restyled 1964 Lark types are the same even though the 1964 trim and revised tail lamps make the 1964 model look all new.
Mike's former 1958 Scotsman Station Wagon appeared on the page in April 2020. Thanks to Mike for sending the pictures and information about his cool Lark Regal 4-Door.
---
DAN'S STUDEBAKER CROSSWORD PUZZLES
Dan Armstrong from Mansfield, Texas has created a number of crossword puzzles and games for car nuts. These are available on-line at Dan's Extreme Car Puzzles. Dan has a strong interest in Studebakers, particularly the 1956 Sky Hawk, the performance equipped 1963 Lark Daytona, and the performance equipped 1963 and 1964 GT Hawks. The Studebaker crosswords are copyright by Dan Armstrong and are used with his permission. Thanks to Dan for providing the link and the downloadable Studebaker crossword puzzles for readers of this page to enjoy.
---
Nick Bodemer's Studebaker Dealer Inventory Project was started in June 2011 and includes a growing number of pictures, articles, ads, and other items related to former Studebaker dealerships. Well worth a visit. If you have a Google account you can join the site through Google Friend Connect.
---
SEEN AT REEDSVILLE
1956 President Classic Sedan


Rear Angle

This 1956 President Classic Sedan is clearly a work in progress but it does run and drive. The front bumper and much of the trim is missing. The rear door window vents identify it as a 120" wheelbase Classic model. The asking price on the information card was $3,500 or best offer. That may or may not include the missing pieces. In its current state it might qualify as a rat rod at least insofar as its general appearence is concerned. The long wheel base Classic 4-Door Sedan was the most popular President model in 1956 with 8.507 being produced.
The pictures were taken at the October 2019 Mifflin County Studebaker Swap Meet in Reedsville, Pennsylvania. Attendence at the meet appeared to be down this year at least on Friday but I was able to purchase some items at great prices. I also took a number of pictures of Studes at the meet which I will use in future editions of this page as space allows. Current information is that the meet will be held once again in 2020 on October 20 and 21 at the Mifflin County Youth Park.
---
STUDE MISCELLANY
1954 Conestoga Station Wagon Model


Front View


Rear View


Top View

Jim Amado of Utica, New York sent several pictures of a 1954 Studebaker Conestoga Station Wagon that was built from a resin kit made by All American Models. When Jim acquired the Conestoga from a fellow modeler it was already built, detailed, and painted blue. Jim added the white to make it two-tone. The basic resin kit included the body and interior and was intended to be used with the AMT 1953 Starliner Hardtop plastic kit as the source for the chassis, engine, chrome trim, and other parts. Since the wagons had a shorter wheelbase than the hardtops, the chassis from the AMT kit had to be shortened. Jim has an unbuilt example of the kit in his collection that he says will be made into a 1954 Studebaker Sedan Delivery.
All American Models (AAM), located in Lafyette, Indiana, produced a number resin conversion kits for plastic model cars and trucks. These were designed to be used with parts from commonly available kits from companies such as AMT, MPC, and JoHan. All American Models is no longer in business but some of its molds were sold to a company named R&D Unique. Unused AAM resin kits appear on eBay from time to time with prices ranging from under $20 to over $100 depending upon the rarity of the kit.
More models from Jim's Studebaker toy and model collection can be see here here.
Thanks to Jim for sending the pictures and information regarding this neat addition to his Studebaker toy and model collection.
Australian 1951 Champion Business Coupe

This sharp 1951 Champion Business Coupe is owned by Bruce Lumley of Wagga Wagga, New South Wales, Australia. Bruce has owned the car since 1971. It was built in South Bend for export and imported into Australia in 1951. Bruce purchased it "in bad condition" from a used car dealer for $250 Australian dollars. In addition to being right hand drive, the car has a back seat. There is no record of a factory back seat option for 1951 Champion Business Coupes so the additional seat was likely added by the distributor or by a former owner after the car reached Australia. Bruce's car currently appears as in the photo and is licensed as a historic vehicle for club use.
This was the final year for the Champion Business Coupe with 3,863 produced in Regal, Custom, and Deluxe trim. All were powered by the 170 cubic inch Studebaker flathead six rated at 85 horsepower.
Thanks to Bruce for sending the pictures and information about his unique 1951 Champion Business Coupe.
---
STUDEBAKER MODEL RAILROAD DIORAMAS
---
STUDE TOY OF THE MONTH
AIST Studebaker US6 Katyusha Rocket Launcher







This 1:43 scale Studebaker US6 Katyusha Muliple Rocket Launcher is a recent addition to my personal collection. The model was issued in Russia by Autohistory (ASIT). It is from a line of models intended to sell at affordable prices. Costs are kept down through high volume, economical packaging, reduction in the number of parts, exclusion of parts made by photo-etching, simplified painting, and the use of forms from other manufacturers. The ASIT US6 Katyusha comes packed in a clamshell protective blister and cardboard window box. Although the distributor is Russian, the model itself is produced in China. This example was purchased from an eBay vendor in the Russian Federation.
AIST is known to use components originally designed for Start Scale Models (SSM) which is Russia's largest producer of ready to display 1:43 scale models with over 300 models issued to date including several Studebaker US6 variations. SSM models can also be found on eBay but they tend to be double or more in price. The AIST US6 has a nicely detailed chassis that appears to be identical to the chassis of the SSM US6. AIST has also issued a Studebaker US6 open back cargo truck that is similiar to the Eaglemoss and Atlas 1:43 scale US6 models.
During World War II the United States supplied the Soviet Union with 152,000 Studebaker US6 military trucks under the Lend-Lease Program. These were adapted for a number of purposes including as a platform for the Katyusha Mulitple Rocker Launcher. The US6 6M-13 version depicted by the ASIT model was fitted with 16 rails for 132 millimeter rockets. The Studebaker US6 was arguably the most significant item of ground equipment supplied by the U.S. to the Soviets during the war. The US6 has been produced in various scales by a number of Russian model companies in both kit and ready to display form.
More toy Studes can be found in the Stude Stuff area of this page and on my Studebaker Toys Home Page.
Click here for information on ordering hard to find Studebaker toys made by manufacturers such as Johnny Lightning, Racing Champions, Hot Wheels, Matchbox, Muscle Machines, Maisto, and EKO.
Studebaker Toy Treasures Book

Jim Geary's book Studebaker Toy Treasures is the standard reference collectors of Studebaker Toys. This wonderful book has 294 pages of color pictures and details on hundreds of Studebaker toys. Publication date is 2004 and just about every Studebaker toy and model produced up to that time is pictured and cataloged. Jim is making the book available for $28 plus $10 for shipping. Jim will sign the book if requested. This is a must for the serious Studebaker toy vehicle collector. Jim can be contacted at sanjim76@live.com or send payment to Jim Geary, 181 Allendale Hills Road, Franklin, NC 28734.
---
My Current 1964 Daytona Sedan on the
September 2018 Turning Wheels Back Cover.
---
---
---
* * * This Page On Line Since October 1995 * * *
---
Published 6/1/2020