---
BILL
JACKAMEIT'S
STUDEBAKER
PAGE
---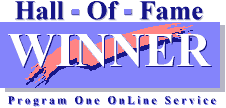 ---
NO FRAMES!! JUST GOOD STUFF!!

---
Welcome fans of the pride of South Bend. I am a long-time Studebaker fan and Studebaker Driver's Club member, having owned a 57 Silver Hawk in high school and a 59 Lark Regal Hardtop in college. Since then, I have owned other Studes as hobby cars including a 62 Champ Pickup, a 64 Canadian Commander Special, a 62 GT Hawk, a 60 Lark Regal 4-door, and my present 57 Silver Hawk (not the same one I owned in high school -- that one I wrecked). If you have any suggestions or comments, please send me a message. Both text and image contributions are welcome.
---
STUDE OF THE MONTH
December 1999
1962 Studebaker Lark Sedan

This sharp 1962 Lark belongs to Bob Colopy. The previous owner restored it and then sold it to undertake restoration of a 1960 Hawk. Bob's Lark has the "Skybolt" six cylinder engine which was rated at 112 horsepower. This 170 cublic inch six was a development of the old Champion flathead six. Basically, Studebaker grafted an overhead valve assembly on the old engine. The "new" six, introduced in 1961, produced 22 more horsepower than the flathead six in the 1959 and 1960 Lark. If you look close, you can se that Bob's Lark has a 1964 style "S in a circle" hood ornament. I always liked that style hood ornament, and I installed one on the 1959 Lark Hardtop that I drove as an everyday car while in college in the 1960's.

Front View


Under the Hood

If you own or once owned a Studebaker or related vehicle and would like to see your car as "Stude of the Month," please e-mail me here. I can accept either electronic or hard copy images.
---
ANOTHER COOL STUDE
1962 Studebaker Lark Sedan Redux

This is the second of Bob Colopy's Larks. Actually, it has a more interesting history than the first. Bob rescued this car from a barn in Northern Michigan. The previous owner had purchased it from a widow in 1974 and used it on a paper route. The car was parked in 1978 with the odometer reading 42,664 original miles. While in storage, the Lark received two bullet holes, probably stray shots from deer hunters. When the owner finally decided to sell the car, he listed it as "complete glass uncracked and clear for a 1962 Studebaker Lark, $350." Bob bought the car and had in running in 45 minutes.
---
Did you know that Michael Kelly's New Avanti Motor Corporation signed a deal to produce the VW based Brazilian Puma Sports Car? I didn't think so! The deal fell through when Kelly ran out of money. To learn more about the Puma, visit my Puma Sports Cars Site.
---
WIN THIS CAR!!
1962 GT Hawk Keystone Region Y2K Raffle Car.
Click here for details.
---
STUDE MISCELLANY
1959 Studebaker Lark Hardtop

As I mentioned last month, John McEroy's 1959 Lark Hardtop is a dead ringer for the 1959 Lark Hardtop that I drove for several years in the 1960's. So here is an old picture of my 1959 Lark hardtop. The picture was taken in 1965 at a Studebaker Drivers Club gathering on Long Island. I added the 1964 style "S in a circle" hood ornament and the SDC badge in the grill. This Lark was a six cylinder with manual shift but no overdrive. It did have a very nice red pleated vinyl interior. At one point, I needed to replace one of the rear quarter panels due to an accident that was not my fault. I was able to find a quarter panel on a wrecked 1960 Lark that was the same color. It was simply a matter of unbolting the old quarter panel and bolting up the "new" quarter panel. No painting was needed as the the color was a perfect match.
1947 Champion from Uruguay

Jason Vogel of Rio de Janeiro, Brazil sent in these pictures of Studebaker daily drivers from Uruguay and Cuba. Jason is the auto editor for O Globo, the large daily newspaper in Rio. There are a substantial number of older American cars in daily use in both Uruguay and Cuba. The 1947 Champion Starlight Coupe from Uruguay appears to be in good shape except perhaps for the painted front bumper and missing hubcaps. The 1950 Commander from Cuba appears to have a "Packard Swan" style hood ornament and "modern" amber parking/turn signal lenses. This type ornament was a popular aftermarket item in the 1940's and 1950's.
1950 Commander from Cuba

---
STUDE TOY OF THE MONTH
Husky Toys Wagonaire Ambulance


This casting was issued both as a Corgi Junior and as a Husky in several variations. The ambulance version has a sliding plastic roof panel. An interesting and generally harder to find variation is the Wagonaire TV Camera Car with rotating cameraman. To see more toy Studes, visit my Studebaker Toys Home Page.

Click here for information on ordering a toy Frankenstude Hot Rod, 1961 Champ Truck, 1951 Starlight Coupe, 1951 Starlight Street Rod, or Modified 1953-54 Starliner.
---
---
---
---
* * This Page On Line Since October 1995 * *
---
Published 12/1/1999