---
BILL
JACKAMEIT'S
STUDEBAKER
PAGE
---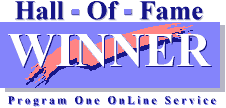 ---
NO FRAMES!! JUST GOOD STUFF!!

---
Welcome fans of the pride of South Bend. I am a long-time Studebaker fan and Studebaker Driver's Club member, having owned a 57 Silver Hawk in high school and a 59 Lark Regal Hardtop in college. Since then, I have owned other Studes as hobby cars including a 62 Champ Pickup, a 64 Canadian Commander Special, a 62 GT Hawk, a 60 Lark Regal 4-door, and my present 57 Silver Hawk (not the same one I owned in high school -- that one I wrecked). If you have any suggestions or comments, please send me a message. Both text and image contributions are welcome.
---
STUDE OF THE MONTH
November 1999
1959 Studebaker Lark Hardtop


This neat 1959 Lark 2-Door Hardtop belongs to John McElroy of Pulaski, Virginia. It is the same car that appeared as a "Stude in the Rough" last month. John purchased his Lark at auction in August of 1994. It was literally sitting in the weeds. The car required extensive body repair, but only minor mechanical work to get it on the road. John's Lark is equipped with the 259 V-8, which really moves these little cars around. This particular car is a dead ringer for the 1959 Lark Hardtop that I owned for several years in the 1960's while in college. It's great to see another Stude saved from the crusher.
A Second View

If you own a Studebaker and would like to see your car as "Stude of the Month," please e-mail me at the link above. I can accept either electronic or hard copy images.
---
NEWS FLASH!! The Newman and Altman Studebaker parts inventory has been purchased by a new company named Studebaker Autoparts Sales Corporation (SASCO) and will remain in South Bend. Business will continue from the old location until the parts can be moved to a new site.
---
MORE COOL STUDES
Bulletnose 1950 Starlight Street Rod

Bill Junge sent in these pictures of a very sharp, and very low, 1950 Studebaker Starlight Coupe Street Rod owned by Bill and Marilyn Hower of Lake Havasu, Arizona. The pictures were taken at a show in Laughin, Nevada in September of this year. It seems like more and more Bulletnose Stude rods are appearing all the time. Bill, who is a regular contributor to this page, has sent pictures of quite a few neat Stude street rods from the shows he attends out West.
Interior View of this Cool Stude Rod

All the comforts of home! Bill reports that this car is equipped with an air suspension system. That must be how it gets so low to the ground!
1954 Starlight Coupe Street Rod

Bill also sent this picture of a nicely done Studebaker Lowboy from the same show. The egg crate front grills identify it as a 1954 model. The 1953 model used a single center bar in the grill openings. This is about the only way to visually distinguish a 1954 from a 1953 model.
---
Did you know that Michael Kelly's New Avanti Motor Corporation signed a deal to produce the VW based Brazilian Puma Sports Car? I didn't think so! The deal fell through when Kelly ran out of money. To learn more about the Puma, visit my Puma Sports Cars Site.
---
WIN THIS CAR!!
1962 GT Hawk Keystone Region Y2K Raffle Car.
Click here for details.
---
STUDE TOY OF THE MONTH
Franklin Mint 1953 Starliner Hardtop

Examples of this 1:43 scale diecast model come across the eBay auction site with some regularity. This example was auctioned in October. These typically go for $40 to $60 dollars in mint condition. It is a nicely done model, with opening doors and excellent detail. To see more toy Studes, visit my Studebaker Toys Home Page.

Click here for information on ordering a toy Frankenstude Hot Rod, 1961 Champ Truck, 1951 Starlight Coupe, 1951 Starlight Street Rod, or Modified 1953-54 Starliner.
---
---
---
---
* * This Page On Line Since October 1995 * *
---
Published 11/1/1999