---
BILL
JACKAMEIT'S
STUDEBAKER
PAGE
---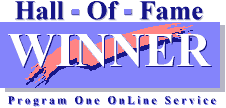 ---
NO FRAMES!! JUST GOOD STUFF!!

---
Welcome fans of the pride of South Bend. I am a long-time Studebaker fan and Studebaker Driver's Club member, having owned a 57 Silver Hawk in high school and a 59 Lark Regal Hardtop in college. Since then, I have owned other Studes as hobby cars including a 62 Champ Pickup, a 64 Canadian Commander Special, a 62 GT Hawk, a 60 Lark Regal 4-door, and my present 57 Silver Hawk (not the same one I owned in high school -- that one I wrecked). If you have any suggestions or comments, please send me a message. Both text and image contributions are welcome.
---
STUDE OF THE MONTH
February 1999
1957 Studebaker Silver Hawk

This beautiful 1957 Silver Hawk belongs to Michael Abendhoff of Indianapolis, Indiana. Michael purchased the car in July 1998 and drove it home from Chicago. After the engine and transmission were gone through, the car was stripped to bare metal, and painted in the authentic two-tone color scheme of Apache Red and Artic White. Also needed were replacement wheels, tires, window seals, runners, carpet, door panels, visors, radio, and a complete heating system. The result is nothing short of stunning! Michael relates that his parents once owned a 1957 Silver Hawk in the same color scheme. One day after completing the restoration in November 1998, Michael drove the Silver Hawk to his parent's home in Grayslake, Illinois. It was a complete surprise when Michael rolled up in the Hawk!
Another View of this Sharp Silver Hawk


And a Shot of the Interior

If you own a Studebaker and would like to see your car as "Stude of the Month," please e-mail me at the link above. I can accept either electronic or hard copy images.
---
CUSTOM CORNER
1987 "Firebaker"

This cool car is the result of a two-year project by Mark Brislawn. Mark says he is a "1953 Stude nut" who wanted a modern car with all the comforts. His solution was to graft 1953 Starliner sheetmetal onto a 1987 Firebird. The result is super cool! Here is a rear view of this cool custom.
1950 Champion "Convertible"


This super 1950 Custom Champion belongs to Doug Gibbs. It is a 4-door Sedan (!!) with the top chopped off. Doug found the car when in was about to be crushed. It had 72,000 miles on the odometer, and had not been driven since 1962. Doug bought it for $35, got the engine running, and rebuilt it as a convertible. At present, it has the original Champion engine. Doug is considering a small block V-8 conversion. Here is a front view of this cool rod.
---
Did you know that Michael Kelly's New Avanti Motor Corporation signed a deal to produce the VW based Brazilian Puma Sports Car? I didn't think so! The deal fell through when Kelly ran out of money. To learn more about the Puma, visit my Puma Sports Cars Site.
---
ANOTHER COOL STUDE
1959 Scotsman Pickup

This 1959 Scotsman Pickup belongs to Tony Voyles of Amarillo, Texas. The Scotsman Pickup is a relatively rare C Cab model. It was produced in 1958 and 1959 following the success of the Scotsman passenger car line. When the T Cab Champ Pickup appeared for 1960, the Scotsman Pickup was dropped. Scotsman sedans and wagons were discontinued a year earlier with the introduction of the compact Lark.
---
WIN THIS CAR!!

1961 Lark Regal Convertible

Click HERE for information.

---
STUDE TOY OF THE MONTH
1922 Studebaker Big 6 Pickup

This model was specially commissioned by the Canadian Tire Corporation to celebrate their 75th Aniversary. It is made by Liberty Classics, but is quite different from the Liberty Classics 1916 Studebaker Truck. While there are many versions of the 1916 model, this is the only version of the 1922 model that I am aware of. I got mine from Canadian Stude buff Evan Davis. To see more toy Studes, visit my Studebaker Toys Home Page.

Click here for information on ordering a toy Frankenstude Hot Rod in five available colors, 1961 Champ Truck, 1951 Starlight Coupe, or 1951 Starlight Hot Rod.
---
---
---
* * This Page On Line Since October 1995 * *
---
Published 2/1/1999