---
BILL
JACKAMEIT'S
STUDEBAKER
PAGE
---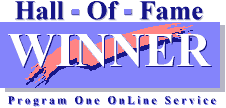 ---
NO FRAMES!! JUST GOOD STUFF!!

---
Welcome fans of the pride of South Bend. I am a long-time Studebaker fan and Studebaker Driver's Club member, having owned a 57 Silver Hawk in high school and a 59 Lark Regal Hardtop in college. Since then, I have owned other Studes as hobby cars including a 62 Champ Pickup, a 64 Canadian Commander Special, a 62 GT Hawk, a 60 Lark Regal 4-door, and my present 57 Silver Hawk (not the same one I owned in high school -- that one I wrecked). If you have any suggestions or comments, please send me a message. Both text and image contributions are welcome.
---
STUDE OF THE MONTH
June 1999
1963 Gran Turismo Hawk


Barbara Maynard of Grangeville, Idaho sent in these pictures of a sharp 1963 Gran Turismo Hawk that her Father has for sale. The car is located about 75 miles south of Lewiston, Idaho. This GT has the full dash with optional tachometer and clock. The floor mounted "Powershift" automatic gear selector was new on Hawks for 1963. The interior of the 1963 GT was significantly upgraded from the 1962 model. This silver beauty has a wonderfully rich looking black cloth interior. If only my old 1962 GT Hawk had looked half this good! 1963 was the last full year of production for the GT Hawk with 4,634 being made. Only 1,767 GT Hawks were assembled for the 1964 model year before production ended in December 1963.
Heading the Opposite Way


From the Inside


Trunk Appears as New

If you own a Studebaker and would like to see your car as "Stude of the Month," please e-mail me at the link above. I can accept either electronic or hard copy images.
---
NEWS FLASH!! The complete Newman and Altman Studebaker parts inventory has been purchased by a new company called Studebaker Autoparts Sales Corporation (SASCO) and will remain in South Bend. Business will continue from the old location until the parts can be moved to a new site.
---
ANOTHER COOL STUDE
1963 Lark Daytona


Continuing along with the 1963 theme, this neat 1963 Lark Daytona Hardtop belongs to Ron DeWinter of South Bend, Indiana. It is equipped with the 289 V-8, 4 barrel carburator, dual exhausts, 4 speed transmission, and Keystone mag wheels. Ron, who is on the board of the Studebaker National Museum, also owns two Hawks. Only 3,763 Lark Hardtops were produced during the 1963 model year, making this bird even rarer than the 1963 GT Hawk above. The Daytona is for sale. Particulars can be found on the Stude Help Page, which is linked to from the Stude Stuff area below.
Another Shot of this Sharp Daytona


---
Did you know that Michael Kelly's New Avanti Motor Corporation signed a deal to produce the VW based Brazilian Puma Sports Car? I didn't think so! The deal fell through when Kelly ran out of money. To learn more about the Puma, visit my Puma Sports Cars Site.
---
STUDE IN THE ROUGH
1962 GT Hawk


Speaking of my old 1962 GT Hawk, here it is in a 1970's picture while undergoing a "rolling restoration." When I bought this car it was not drivable and had to be towed home. It was a four speed with a full dash which is what attracted me to it in the first place. Parts were gathered and the car was put back on the road. This picture is from its "primer phase" after replacement body panels were installed from a donor Hawk. Here is a rear view shot of this bespeckled wonder.
---
STUDE TOY OF THE MONTH
Marx Studebaker Starlight Coupe

I just bought this Marx Starlight Coupe from the eBay auction site. Being made of plastic, I would guess that it came in colors other than this blue one. The general shape and detail, while simple, appear to be better than the fairly crude metal Tootsietoy Starlight Coupe of the same period. To see more toy Studes, visit my Studebaker Toys Home Page.

Click here for information on ordering a toy Frankenstude Hot Rod, 1961 Champ Truck, 1951 Starlight Coupe, 1951 Starlight Street Rod, or Modified 1953-54 Starliner.
---
---
---
* * This Page On Line Since October 1995 * *
---
Published 5/1/1999