---
BILL
JACKAMEIT'S
STUDEBAKER
PAGE
---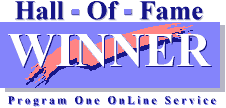 ---
NO FRAMES!! JUST GOOD STUFF!!

---
Welcome fans of the pride of South Bend. I am a long-time Studebaker fan and Studebaker Driver's Club member, having owned a 57 Silver Hawk in high school and a 59 Lark Regal Hardtop in college. Since then, I have owned other Studes as hobby cars including a 62 Champ Pickup, a 64 Canadian Commander Special, a 62 GT Hawk, a 60 Lark Regal 4-door, and my present 57 Silver Hawk (not the same one I owned in high school -- that one I wrecked). If you have any suggestions or comments, please send me a message. Both text and image contributions are welcome.
---
STUDE OF THE MONTH
May 1999
1965 Studebaker Commander Sedan

This cool modified 1965 Studebaker Commander belongs to Wade Drumheller of Louisa, Virginia. This wolf in sheep's clothing is powered by a 350 Chevrolet V8 backed up by a GM Turbo Hydramatic 350 transmission. The stock Studebaker rear end has been retained. Dale has installed bucket seats and a big tach to count the revs. The stock wheels have been changed over to 15" mags with radial tires. This has to be the ultimate sleeper! These pictures of Wade's Stude were taken at the recent Charlottesville Cruisers Spring Car Show at Piedmont Virginia Community College in Charlottesville, Virginia. It seems like more and more Studes are showing up as modifieds and street rods. This is much better than sending them to the crusher!
Rear Angle Shot Shows Dual Pipes


Inside is All Business


Under the Hood

If you own a Studebaker and would like to see your car as "Stude of the Month," please e-mail me at the link above. I can accept either electronic or hard copy images.
---
MORE COOL STUDES
"Full Package" 1964 GT Hawk

This beautiful 1964 Gran Turismo Hawk belongs to Harold Freeze of Cleveland, North Carolina. If this looks like a studio photo, that is because it is. A friend of Harold's used the car as a subject when he opened a new photography studio. The "S" emblem in the front grill indicates that this is a "Super Hawk" with an R Series engine. 1964 was the last year for the Hawk. A great car and great picture!
Modified C Cab Pickup

This super C Cab Pickup appeared on the eBay Internet Auction site in February. It seems that eBay is becoming a popular place to sell special interest vehicles. I do not know if it sold or not. The bidding reached $11,600 with 13 hours to go on the auction. This was below the reserve. This is one beautiful truck, powered by a 401 Buick "Nailhead" with a Turbo Hydramatic 400 transmission behind it.
Another View of this Sharp Truck

---
Did you know that Michael Kelly's New Avanti Motor Corporation signed a deal to produce the VW based Brazilian Puma Sports Car? I didn't think so! The deal fell through when Kelly ran out of money. To learn more about the Puma, visit my Puma Sports Cars Site.
---
STUDE TOY OF THE MONTH
Johnny Lightning Studebaker Champ

This Johnny Lightning Studebaker Champ Pickup is from my Stude toy collection. The removable camper top is off in this picture. Thus far it has been issued in metallic tan (without the camper top), metallic blue, light red, and aqua blue. There is also a very limited production "White Lightning" version in white. I have examples of all of these in my collection. To see more toy Studes, visit my Studebaker Toys Home Page.


Click here for information on ordering a toy Frankenstude Hot Rod in five available colors, 1961 Champ Truck, 1951 Starlight Coupe, or 1951 Starlight Hot Rod.
---
---
---
* * This Page On Line Since October 1995 * *
---
Published 5/1/1999