---
BILL
JACKAMEIT'S
STUDEBAKER
PAGE
---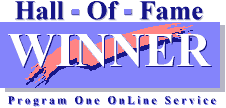 ---
NO FRAMES!! JUST GOOD STUFF!!

---
Welcome fans of the pride of South Bend. I am a long-time Studebaker fan and Studebaker Driver's Club member, having owned a 57 Silver Hawk in high school and a 59 Lark Regal Hardtop in college. Since then, I have owned other Studes as hobby cars including a 62 Champ Pickup, a 64 Canadian Commander Special, a 62 GT Hawk, a 60 Lark Regal 4-door, and my present 57 Silver Hawk (not the same one I owned in high school -- that one I wrecked). If you have any suggestions or comments, please send me a message. Both text and image contributions are welcome.
---
STUDE OF THE MONTH
October 1999
1950 Starlight Coupe Street Rod

This sharp 1950 Studebaker Champion Starlight Coupe Street Rod belongs to Ralph Guariglio of Phoenix, Arizona. Ralph's rod sports a 2 1/2 inch chop but the rear window has been left at its original height. The top was pancaked and cut and the hood and deck were pancaked and piched. The doors were shaved, bumpers and chrome removed, and seams were filled including the gas tank door and fender vents. In addition, the front vent openings were filled in as can be seen in this head on view. The frame is original Studebaker with a Mustang II disc brake front end and a 9" Ford rear end. Power comes from a warmed-over Chevy small block 383 V8 stroker motor connected to a Turbo Hydramatic 350 transmission with waffle clutches. Amenities include power steering, power brakes, power windows, air conditioning, tilt steering wheel, and AM/FM/cassette stereo. The bucket seats are out of a Nissan 200SX and the dash is equipped with Stewart Warner guages. The first time out, this oustanding rod took first in class, best interior, and best of show! Thanks to Ralph for sending the pictures and information on his car.
Rear Angle View


Cool Interior


Under the Hood

If you own a Studebaker and would like to see your car as "Stude of the Month," please e-mail me at the link above. I can accept either electronic or hard copy images.
---
NEWS FLASH!! The Newman and Altman Studebaker parts inventory has been purchased by a new company named Studebaker Autoparts Sales Corporation (SASCO) and will remain in South Bend. Business will continue from the old location until the parts can be moved to a new site across the street in the former Studebaker Engineering Building.
---
ANOTHER COOL STUDE
1947 Studebaker Champion Convertible Street Rod

Bill Junge sent in these pictures of pretty in pink 1947 Champion Convertible. The body has been dechromed, the hood and door handles have been shaved, the headlights have been frenched, and "modern" side view mirrors have been installed. The detail at the location of the rear fender gravel guards mimics the stock design but is neatly integrated into the body and fenders. I don't know who owns this neat car, but that is Ernie Belcher's "Studemino" that was the January 1998 Stude of the Month parked behind it to the right in the picture below. Bill Junge is a regular contributor to this page and his continuing support is greatly appreciated.
Front View of this Cool Rod

---
Did you know that Michael Kelly's New Avanti Motor Corporation signed a deal to produce the VW based Brazilian Puma Sports Car? I didn't think so! The deal fell through when Kelly ran out of money. To learn more about the Puma, visit my Puma Sports Cars Site.
---
WIN THIS CAR!!
1962 GT Hawk Keystone Region Y2K Raffle Car.
Click here for details.
---
STUDE IN THE ROUGH
1959 Studebaker Lark Hardtop

John McElroy of Pulaski, Virginia found this 1959 Lark Hardtop languishing in the weeds. John purchased the car at auction and has restored it. The results of the restoration will be featured on this page next month.
---
STUDE TOY OF THE MONTH
Hot Wheels "At-A-Tude" Custom Starliner Hardtop

Hot wheels pulled a big surprise when they issued this custom 1953 Studebaker Starliner Hardtop as a 1998 First Edition model. There is now a second issue "At-A-Tude" in the 1999 "Terrorific" Series which for some reason is proving relatively hard to find. It is likely that a number of variations of this model will be issued in future years. To see more toy Studes, visit my Studebaker Toys Home Page.

Click here for information on ordering a toy Frankenstude Hot Rod, 1961 Champ Truck, 1951 Starlight Coupe, 1951 Starlight Street Rod, or Modified 1953-54 Starliner.
---
---
---

---
* * This Page On Line Since October 1995 * *
---
Published 10/1/1999