---
BILL
JACKAMEIT'S
STUDEBAKER
PAGE
---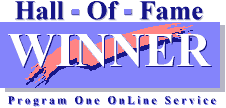 ---
NO FRAMES!! JUST GOOD STUFF!!

---
Welcome fans of the pride of South Bend. I am a long-time Studebaker fan and Studebaker Driver's Club member, having owned a 57 Silver Hawk in high school and a 59 Lark Regal Hardtop in college. Since then, I have owned other Studes as hobby cars including a 62 Champ Pickup, a 64 Canadian Commander Special, a 62 GT Hawk, a 60 Lark Regal 4-door, and my present 57 Silver Hawk (not the same one I owned in high school -- that one I wrecked). If you have any suggestions or comments, please send me a message. Both text and image contributions are welcome.
---
STUDE OF THE MONTH
April 2000
1949 Studebaker 2R5 Pickup

This neat 1949 Studebaker 2R5 C Cab Pickup belongs to Ron and Carla Scheller of Marysville, Kansas. It appears to be stock except for modern wheels, raised white letter tires, and bucket seats inside. The 2R5 was introduced in mid-1948 as a replacement for the M Series. It was the first Studebaker truck to be produced at the Chippewa Avenue plant that Studebaker acquired as surplus from the War Assets Administration. This plant along with Studebaker's military truck contract was sold to Kaiser-Willys when Studebaker moved automobile production to Canada. Kaiser-Willys was later taken over by American Motors which in-turn incorprated American General as a wholly-owned subsidiary. American General's most famous product is the Humvee military vehicle that replaced the military Jeep. An early Humvee is on display next to a World War II 6X6 Studebaker military truck in the Studebaker National Museum.
Rear Angle View


Nice Interior


---
MORE COOL STUDES
1957 Studebaker Silver Hawk Coupe

The Schellers also own this sharp 1957 Silver Hawk. The emblems on the front fenders indicate that it has a V8 engine. One subtle change is the use of 1963/1964 GT Hawk headlight rims in place of the original chrome rims. The car also has modern wheels and tires. Other Scheller Studebakers include 1962 and 1963 GT Hawks and a 1949 Land Cruiser.
1956 Studebaker Golden Hawk

This outstanding 1956 Studebaker Golden Hawk belongs to Bill and Lu Ladroga of Holden, Massachusetts. The two-tone paint is "Mocha" and "Doeskin" which was one of several color combinations available that year. The 1956 Golden Hawk was powered by a 275 horsepower Packard V8 displacing 352 cubic inches. This was the only year that a model of Studebaker used a Packard engine. The 1956 Golden Hawk was one of the fastest production cars available at the time. The Golden Hawk switched to a supercharged Studebaker 289 V8 for 1957 which was also rated at 275 horsepower. Starting in 1957, Packards also used the Studebaker V8, reversing the situation entirely.
If you own or once owned a Studebaker or related vehicle and would like to see your car as "Stude of the Month" or in the "Cool Studes" section, or if you have other pictures or material that you would like to see in this page, please e-mail me here. I can accept either electronic or hard copy images.
---
Did you know that Michael Kelly's New Avanti Motor Corporation signed a deal to produce the VW based Brazilian Puma Sports Car? I didn't think so! The deal fell through when Kelly ran out of money. To learn more about the Puma, visit my Puma Sports Cars Site.
---
STUDE IN THE ROUGH
1962 Gran Turismo Hawk

This 1962 GT Hawk was found parked in a chicken house in Whitehaven, Maryland. It was pretty far gone when I located it. As it turned out, it became a donor car for my 1962 GT Hawk restoration project. I made several day trips to Maryland to pull parts from it. That was over 10 years ago. I have no idea of what happened to what was left of it when I finished.
---
STUDE TOY OF THE MONTH
Dinky Toys 1957 Studebaker President

Dinky Toys manufactured several Studebaker models including this DY179 1957 Studebaker President and a similiar 1957 Packard Clipper. The President also came in yellow with blue trim. The yellow version appears to be less common. Examples of both versions can be found on eBay. To see more toy Studes, visit my Studebaker Toys Home Page.

Click here for information on ordering a toy Frankenstude Hot Rod, 1961 Champ Truck, 1951 Starlight Coupe Hot Rod, or Modified 1953-54 Starliner.
---
---
---
---
* * This Page On Line Since October 1995 * *
---
Published 4/1/2000