---
BILL
JACKAMEIT'S
STUDEBAKER
PAGE
---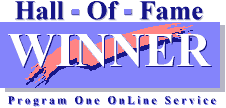 ---
NO FRAMES!! JUST GOOD STUFF!!

---
Welcome fans of the pride of South Bend. I am a long-time Studebaker fan and Studebaker Driver's Club member, having owned a 57 Silver Hawk in high school and a 59 Lark Regal Hardtop in college. Since then, I have owned other Studes as hobby cars including a 62 Champ Pickup, a 64 Canadian Commander Special, a 62 GT Hawk, a 60 Lark Regal 4-door, and my present 57 Silver Hawk (not the same one I owned in high school -- that one I wrecked). If you have any suggestions or comments, please send me a message. Both text and image contributions are welcome.
---
STUDE OF THE MONTH
January 2000
1963 Studebaker Avanti Coupe


This sharp 1963 Studebaker Avanti Coupe belongs to Joe Sadler of Shoreline, Washington. Joe's Avanti is a round headlight version with "powershift" automatic transmission. All 1963 and early 1964 Avantis had round headlights. This was the last design by Raymond Loewy Associates for Studebaker. The Avanti used a modified Lark frame for strength and a fiberglass body. You could order a supercharged engine or air conditioning, but not both. Early cars had some problems including reports of the large rear window blowing out at speed. Andy Granatelli set a number of speed records in the Avanti.

Rear Angle View


Driver Side Interior View


Passenger Side Interior View

If you own or once owned a Studebaker or related vehicle and would like to see your car as "Stude of the Month," please e-mail me here. I can accept either electronic or hard copy images.
---
ANOTHER COOL STUDE
1962 Studebaker Gran Turismo Hawk

Joe Sadler also sent in this picture of his 1962 Studebaker Gran Turismo Hawk. Joe must like red Studebakers! This is the first year for the Gran Turismo Hawk. Milwaukee based designer Brooks Stevens did a remarkable job restyling the old Hawk. In addition to eliminating the 1950's style tail fins and adding a "Thunderbird" style roof, the interior was totally new with a redesigned dash and bucket seats with center console. The result was an extremely attractive car and significantly increased Hawk sales.
---
Did you know that Michael Kelly's New Avanti Motor Corporation signed a deal to produce the VW based Brazilian Puma Sports Car? I didn't think so! The deal fell through when Kelly ran out of money. To learn more about the Puma, visit my Puma Sports Cars Site.
---
WIN THIS CAR!!
1962 GT Hawk Keystone Region Y2K Raffle Car.
Click here for details.
---
CUSTOM CORNER
"Studeolet" Chevrolet/Studebaker Hybrid


This cool custom belongs to Don Atwood of Hawthorne, California. The front clip is from a 1950 Studebaker while the rest of the car from the doors back is a 1950 Chevrolet Fleetline Sedan. To further mix things up, the dashboard is from a 1961 Chrysler and the rear suspension is from a 1983 Buick. Power comes from a Chevy 350 small block V8 coupled to a GM Turbo Hydramatic 350 transmission. Amenities include four bucket seats, center console, and modern sound system with 12 disc CD player.

Front View


Chrysler Dashboard

---
STUDE TOY OF THE MONTH
Brooklin 1952 Champion Starlight Coupe


Brooklin is an English company that makes 1:43 scale diecast classic cars. In addition to the 1952 Champion Starlight Coupe, Brooklin has also released a 1952 Studebaker Commander Convertible. Brooklin models are hand painted and are typically made in runs of no more than 3,000 per variation. They are heavy models that retail for around $80 a piece. To see more toy Studes, visit my Studebaker Toys Home Page.

Click here for information on ordering a toy Frankenstude Hot Rod, 1961 Champ Truck, 1951 Starlight Coupe, 1951 Starlight Street Rod, or Modified 1953-54 Starliner.
---
---
---
---
* * This Page On Line Since October 1995 * *
---
Published 1/1/2000