'


---
BILL
JACKAMEIT'S
STUDEBAKER
PAGE
---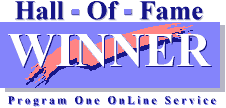 ---
NO FRAMES!! JUST GOOD STUFF!!

---
Welcome fans of the pride of South Bend. I am a long-time Studebaker fan and Studebaker Driver's Club member, having owned a 57 Silver Hawk in high school and a 59 Lark Regal Hardtop in college. Since then, I have owned other Studes as hobby cars including a 62 Champ Pickup, a 64 Canadian Commander Special, a 62 GT Hawk, a 60 Lark Regal 4-door, and my present 57 Silver Hawk (not the same one I owned in high school -- that one I wrecked). If you have any suggestions or comments, please send me a message. Both text and image contributions are welcome.
---
STUDE OF THE MONTH
August 2001
1963 Studebaker Lark Daytona Convertible

This beautiful 1963 Lark Daytona Convertible belongs to Jim Palmer of Sasser, Georgia. Jim relates that his dad drove nothing but Studes until the late 1960's. Jim's first car was a 1963 Daytona Hardtop which his dad gave to him with over 100,000 miles on it. After being driven another 50,000 miles, Jim's first Daytona was consumed by an electrical fire in the middle of town. What a bummer! That was in 1975, after which Jim did not own another Stude until he acquired this great convertible a few months ago. With V-8 power and air conditioning to boot, it is a great warm weather car. Jim says he is looking forward to cruising and attending meets in his great "new" Studebaker Daytona.
Rear Angle View


Interior View Shows AC Unit


And Under The Hood


---
MORE COOL STUDES
1941 Studebaker Street Rod

This picture was taken by Bill Hower at the NSRA Nationals in Bakersfield, California. Regular contributor Bill Junge forwarded the picture. Bill has his own web site called Bullet Nose Paradise which is dedicated to 1950 and 1951 Bulletnose Studebakers. Thanks to Bill and Bill for helping to keep this page in new material.

Studebaker C Cab Pickup


John Akers sent along these shots of his cool mid-1950's C Cab Pickup. It seems that C Cab trucks have become very popular with the street rod crowd. These are great project trucks, relatively small in size, but with room under the hood for whatever your heart desires. The styling has held up extremely well, and looks modern even today. John's truck has been lowered a bit, had some trim removed, and been given a fine paint job. The result is one cool truck!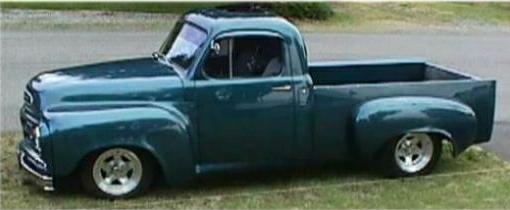 If you own or once owned a Studebaker or related vehicle and would like to see your car as "Stude of the Month" or in the "Cool Studes" section, or if you have other pictures or material that you would like to see in this page, please e-mail me here. I can accept either electronic or hard copy images.
---
Did you know that Michael Kelly's New Avanti Motor Corporation signed a deal to produce the VW based Brazilian Puma Sports Car? I didn't think so! The deal fell through when Kelly ran out of money. To learn more about the Puma, visit my Puma Sports Cars Site.
---
STUDE TOY OF THE MONTH
Dinky Toys Studebaker Coupe

This Dinky Toys Studebaker 2 Door Coupe looks a bit like the real one pictured above. That is why I decided to use it here this month. I believe this is number 39f that was made by Dinky both before and after World War II. This particular one appeared on eBay a while back. I lost track of the auction, so I don't know if it sold or what the final price was. To see more toy Studes, visit my Studebaker Toys Home Page.

Click here for information on ordering a toy Frankenstude Hot Rod, 1960's Champ Truck, 1951 Starlight Coupe Hot Rod, or Modified 1953-54 "At-A-Tude" Starliner.
---
---
---
---
* * This Page On Line Since October 1995 * *
---
Published 8/1/2001