'


---
BILL
JACKAMEIT'S
STUDEBAKER
PAGE
---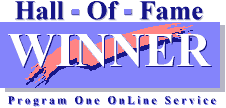 ---
NO FRAMES!! JUST GOOD STUFF!!

---
Welcome fans of the pride of South Bend. I am a long-time Studebaker fan and Studebaker Driver's Club member, having owned a 57 Silver Hawk in high school and a 59 Lark Regal Hardtop in college. Since then, I have owned other Studes as hobby cars including a 62 Champ Pickup, a 64 Canadian Commander Special, a 62 GT Hawk, a 60 Lark Regal 4-door, and my present 57 Silver Hawk (not the same one I owned in high school -- that one I wrecked). If you have any suggestions or comments, please send me a message. Both text and image contributions are welcome.
---
STUDE OF THE MONTH
June 2002
1940 Studebaker Champion Street Rod

This sharp 1940 Studebaker Champion Street Rod belongs to Peter Haake of Blumenau, Santa Catarina, Brazil. This car has been completely redone from how it appeared a few years ago. Peter's rod is powered by a small block Ford 302 V8. Amenities include air conditioning, power windows, and leather interior. Brazil has an active vintage car community with many interesting vehicles being preserved and restored.
Side View


Rear View


---
MORE COOL STUDES
Chopped C Cab Pickup

Ed Ebach took this picture in Temecula, California. This cool C Cab Pickup has been chopped and lowered. Other modifications include teardrop headlights and louvers on the hood. Regular contributor Bill Junge forwarded the picture. Bill has his own web site called Bullet Nose Paradise which is dedicated to 1950 and 1951 Bulletnose Studebakers. Thanks to Bill and Ed for helping to keep this page in new material.

1951 Champion Business Coupe


1949 Land Cruiser Sedan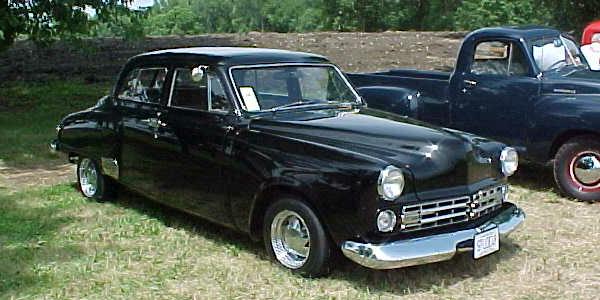 Bill Junge also sent these two pictures. They were taken by Roger Bass and sent to Bill Hower who sent them to Bill Junge who sent them to me. The 1951 Business Coupe appears stock except for the narrow whitewalls and late model full wheel covers. This was the last year for the Studebaker Business Coupe. The 1949 Land Cruiser Sedan is a mild custom with some chrome removed and modern wheels and tires. The Land Cruiser was an extended wheelbase Commander with the additional space added to the rear seat area. Land Cruisers featured upgraded interiors and can be easliy identified in that they rear door vent windows. The Cruiser idea was revived in 1961 with the extended wheelbase Lark Cruiser. Thanks to Roger Bass and Bill Hower for sending along these images.
If you own or once owned a Studebaker or related vehicle and would like to see your car as "Stude of the Month" or in the "Cool Studes" section, or if you have other pictures or material that you would like to see in this page, please e-mail me here. I can accept either electronic or hard copy images.
---
1958 SOUTH BEND PACKARDS
1958 Packard Hardtop


1958 Packard Station Wagon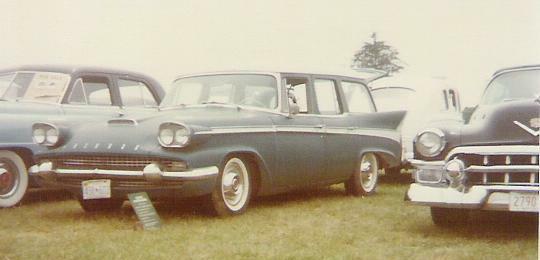 The production of "real" Packards ended in 1956 with the closing of Packard's Detroit plant. In order to continue the Packard name and meet dealer contracts, Packards based on the Studebaker President were produced in South Bend in 1957 and 1958. Production was relatively low, with only 675 hardtops and 149 station wagons being made for the 1958 model year. I took the photo of the 1958 Packard Hardtop on the street in Aurora, Colorado back in 1967. I have no idea who owned it at the time, but it was in regular use. The photo of Sam Miller's 1958 Packard Station Wagon was taken at the Bridgewater, Virginia Steam and Gas Meet many years ago. The 1958 Packard line also included a four-door sedan a Packard Hawk derived from the Studebaker Golden Hawk. As far as I can tell, very few of these cars have survived.
---
Did you know that Michael Kelly's New Avanti Motor Corporation signed a deal to produce the VW based Brazilian Puma Sports Car? I didn't think so! The deal fell through when Kelly ran out of money. To learn more about the Puma, visit my Puma Sports Cars Site.
---
STUDE TOY OF THE MONTH
Anguplas of Spain 1960 Lark Sedan

The Anguplas Studebaker Lark was available in several colors. In addition to the the 1960 Lark, Anguplas made a Studebaker GT Hawk, a Studebaker Avanti, and a 1916 Studebaker Big Six. Anguplas models came packed in a picture box as shown above or in a baggie with art work on the tab. All of these are fairly hard to find today, although all four occasionally appear on eBay. To see more toy Studes, visit my Studebaker Toys Home Page.

Click here for information on ordering a toy Frankenstude Hot Rod, 1960's Champ Truck, 1951 Starlight Coupe Hot Rod, or Modified 1953-54 "At-A-Tude" Starliner.
---
---
---
---
* * This Page On Line Since October 1995 * *
---
Published 6/1/2002