---
BILL
JACKAMEIT'S
STUDEBAKER
PAGE
---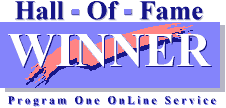 ---
NO FRAMES!! JUST GOOD STUFF!!

---
Welcome fans of the pride of South Bend. I am a long-time Studebaker fan and Studebaker Driver's Club member, having owned a 57 Silver Hawk in high school and a 59 Lark Regal Hardtop in college. Since then, I have owned other Studes as hobby cars including a 62 Champ Pickup, a 64 Canadian Commander Special, a 62 GT Hawk, a 60 Lark Regal 4-door, and my present 57 Silver Hawk (not the same one I owned in high school -- that one I wrecked). If you have any suggestions or comments, please send me a message. Both text and image contributions are welcome.
---
STUDE OF THE MONTH
JUNE 2003
1949 Studebaker Pickup Truck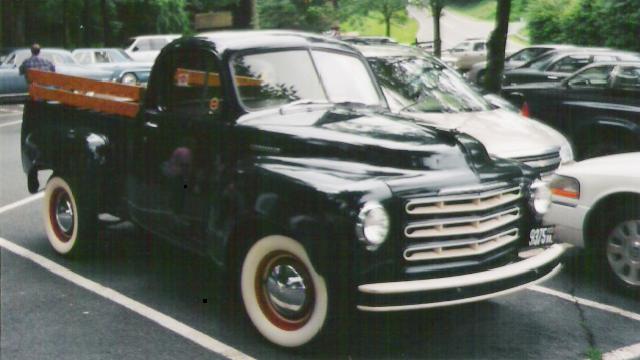 Rear Angle View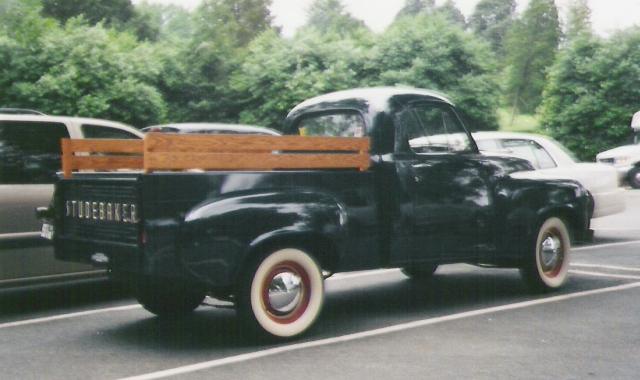 Front View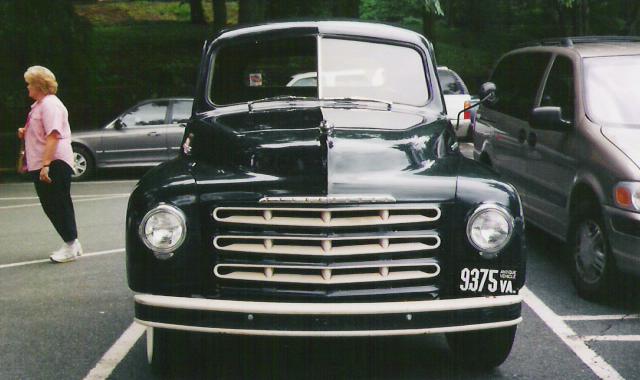 And the Interior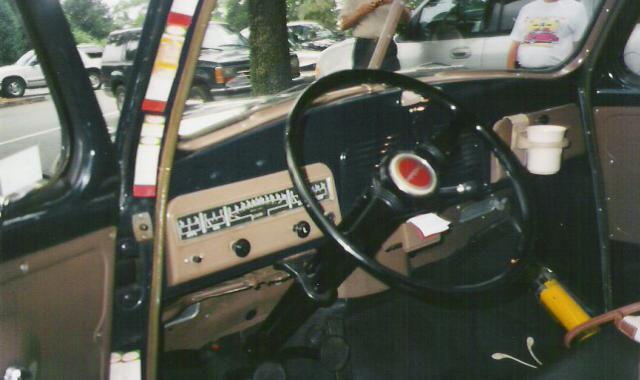 This beautiful 1949 Studebaker C Cab Pickup Truck is owned by Gene and Grace Carpenter of Charlottesville, Virginia. This is an unrestored original condition truck with original dark blue paint. It has the small 170 cubic inch Champion six under the hood. These pictures were taken at a recent Greater Virginia Chapter gathering at Michie Tavern in Albemarle County, Virginia.
If you own or once owned a Studebaker or related vehicle and would like to see your car as "Stude of the Month" or in the "Cool Studes" section, or if you have other pictures or material that you would like to see in this page, please e-mail me here. I can accept either electronic or hard copy images.
---
The first "Stude of the Month" appeared in October 1995. Many of the early scans used for the Stude of the Month were fairly small due to the modem and storage limitations of the time. I am currently in the process of rescanning early photos used in this section and in the "More Cool Studes" section. Past Studes of the Month and More Cool Studes are in the Studebaker Stuff area.
---
MORE COOL STUDES
Mild Custom C Cab Pickup


This picture was taken by Roger Bass at the 2001 Studebaker International Meet. Bill Hower sent it to Bill Junge who sent it to me. The blue on blue paint job is nicely done.
1960 Studebaker Lark Convertible


Summer is here and so I thought I would throw in some convertible pictures. I have always felt that the 1960 Lark convertible was the best looking of all the Lark series cars. The size and shape just seem right and the design still looks great 40 plus years later.
1951 Studebaker Commander Convertible


Bullet nose convertibles attract attention whenever they appear at a meet or show. Here we have a particularly nice example. This photo was also taken by Roger Bass.
---
Another Junkyard Picture


Here is another shot from the group of pictures Bill Junge sent along of a Studebaker wrecking yard in British Columbia. Bill has his own web site called Bullet Nose Paradise which is dedicated to 1950 and 1951 Bullet nose Studebakers. Thanks again to Bill for helping to keep this page in new material.
---
Did you know that Michael Kelly's New Avanti Motor Corporation signed a deal to produce the VW based Brazilian Puma Sports Car? I didn't think so! The deal fell through when Kelly ran out of money. To learn more about the Puma, visit my Puma Sports Cars Site.
---
CUSTOM CORNER
1953 Studebaker Lowboy


Rear View


Interior


Continental Kit


This cool 1953 Custom Starlight Coupe belongs to Joe Bassett of Groton, Massachusetts. It has a MOPAR 318 engine, 727 transmission, and Swinger rear end. Body modifications include a full vinyl roof, frenched head lights and tail lights, and a custom continental kit. The seats and doors inside are rolled and tucked. This car is for sale if anyone is interested.
---
STUDE TOY OF THE MONTH
1937 Studebaker Coupe Express Pickup

This 1:18 scale 1937 Studebaker Coupe Express Pickup is made by Yat Ming. It is a current model and is available in blue and in yellow. It sells in the $20 range and is readily available in stores and on eBay if you don't want to spend time searching the shelves. To see more toy Studes, visit my Studebaker Toys Home Page.

Click here for information on ordering a toy Frankenstude Hot Rod, 1960's Champ Truck, 1951 Starlight Coupe Hot Rod, or Modified 1953-54 "At-A-Tude" Starliner.
---
---
---
---
* * This Page On Line Since October 1995 * *
---
Published 6/1/2003