'


---
BILL
JACKAMEIT'S
STUDEBAKER
PAGE
---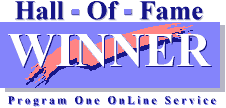 ---
NO FRAMES!! JUST GOOD STUFF!!

---
Welcome fans of the pride of South Bend. I am a long-time Studebaker fan and Studebaker Driver's Club member, having owned a 57 Silver Hawk in high school and a 59 Lark Regal Hardtop in college. Since then, I have owned other Studes as hobby cars including a 62 Champ Pickup, a 64 Canadian Commander Special, a 62 GT Hawk, a 60 Lark Regal 4-door, and my present 57 Silver Hawk (not the same one I owned in high school -- that one I wrecked). If you have any suggestions or comments, please send me a message. Both text and image contributions are welcome.
---
STUDE OF THE MONTH
MARCH 2004
1940 Studebaker Commander Coupe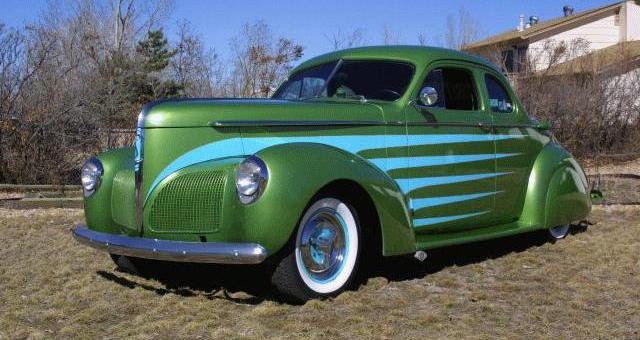 Rear Angle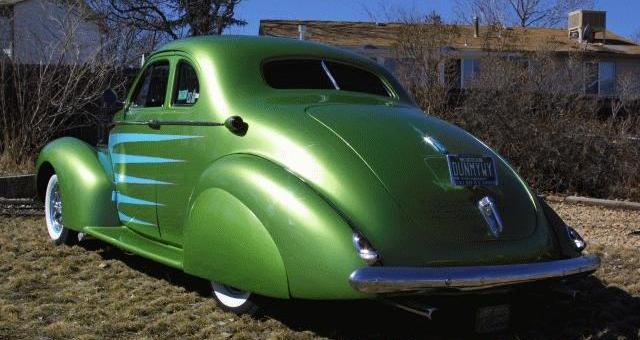 Dashboard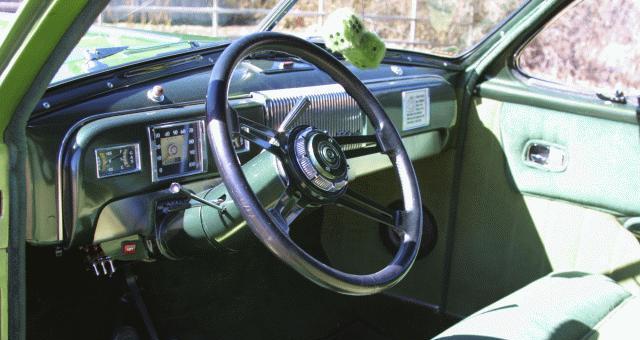 Interior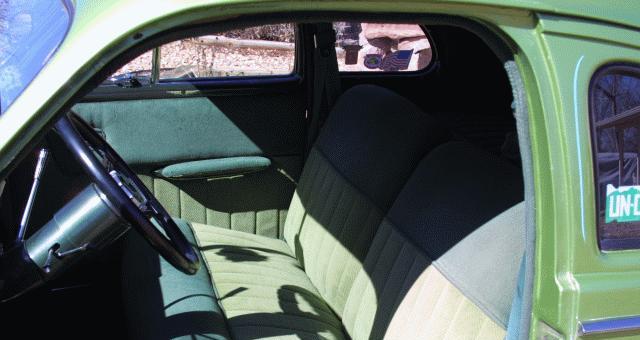 This cool 1940 Studebaker Commander Coupe street rod belongs to Roger Jetter of Aurora, Colorado. Roger's car is powered by a Chevy small block 400 V-8 with a Turbo Hydramatic 400 transmission running into a Chevy rear end. The body is nearly stock with the exception of smooth side hood panels and the 1939 Chevy taillights at the end of the chrome trim. Paint is Caddy Lime Fire Mist and the scallops are 1956 Packard Turquoise. The fender skirts are 1940 Ford items trimmed to fit, and the car has Chevy Rallye wheels with radial whitewalls. The stock running boards were smoothed, lengthened, and painted. Front suspension is modified Corvair, with rack-and pinion steering hooked to a Chevy Caprice tilt-telescoping wheel. The interior is two tone green velour and the dash and gauges have been restored to original. Roger has put over 118,000 miles on his coupe "rod-running" all over the US.
If you own or once owned a Studebaker or related vehicle and would like to see your car as "Stude of the Month" or in the "Cool Studes" section, or if you have other pictures or material that you would like to see in this page, please e-mail me here. I can accept either electronic or hard copy images.
---
The first "Stude of the Month" appeared in October 1995. Many of the early scans used for the Stude of the Month were fairly small due to the modem and storage limitations of the time. I am currently in the process of rescanning early photos used in this section and in the "More Cool Studes" section. Past Studes of the Month and More Cool Studes are in the Studebaker Stuff area.
---
MORE BRIDGEWATER PICTURES
1964 Daytona Convertible


Custom Crew Cab Pickup


GT Hawks


Champ and Coupe Express Pickups

Here are some additional pictures were taken at the October 2003 Greater Virginia Chapter Fall Meet hosted by Chester and Nancy Bradfield at their home in Bridgewater, Virginia. The weather cooperated, and numerous Studebakers and other vehicles were on the grounds. This is a beautiful place for a car show, with green lawns and mountain views. Thanks again to Chester and Nancy for opening their home to area Studebaker fans.
---
Studebaker Graveyard in Kentucky

This is the fourth in a series of pictures that was sent in by Daniel Minchen. Daniel indicates that the pictures were taken along Route 31 East near Uno, Kentucky. He describes his find as a "crop of rusting Studes sitting in the shadows of a Kentucky tobacco field." This shot is of a 1965 Daytona Sports Sedan. While this is a desirable model, it is probably beyond restoration, at least in terms of cost versus value. Thanks to Daniel for sending along a fine group of junkyard pictures.
---
Did you know that Michael Kelly's New Avanti Motor Corporation signed a deal to produce the VW based Brazilian Puma Sports Car? I didn't think so! The deal fell through when Kelly ran out of money. To learn more about the Puma, visit my Puma Sports Cars Site.
---
MORE COOL STUDES
1953 Starliner Hardtop

This gorgeous 1953 Commander Starliner Hardtop belongs to Bob Ashlock of Dearborn Heights, Michigan. It is powered by a Chevy 350 V-8 with GM 700R4 overdrive transmission. Other features include a Scott's Rod Shop front suspension, Rodlite wheels, 11" disc brakes, tilt wheel, air conditioning, and cruise control. This is a thoughtfully modernized car that by and large maintains its original appearance.
1954 Starlight Coupe Project Car

Domenic Manera of South Carolina sent in this picture of his newly acquired 1954 Commander Regal Starlight Coupe. The car has been stored in a barn since 1968. Dominec intends to restore the car as close to original as possible. Unlike the 1965 Daytona above, this valuable model is worth restoring. Hopefully, we will see pictures of the finished product. A future Stude of the Month?
Custom Late 1940's Business Coupe

Now this is interesting. This late 1940's Studebaker Business Coupe has what looks like an Edwards Iron Works removable pickup box that was an accessory on early 1940's Champion Coupes. Edwards was a South Bend firm. As far as I know, these boxes were not available for later business coupes such as this one. But it certainly would have worked well with the long trunk on these cars. If anyone knows more about this car, please contact me and I will add the information. Photo sent in by Bill Junge. Bill has his own web site called Bullet Nose Paradise which is dedicated to 1950 and 1951 Bullet nose Studebakers. Thanks again to Bill for helping to keep this page in new material.
---
STUDE TOY OF THE MONTH
Hot Wheels Timeless Toys III "At-A-Tude"

The feature toy this month is the Hot Wheels Studebaker Starliner "At-A-Tude" as found in the discontinued Timeless Toys III set. This version, which has what I consider to be one of the better looking paint schemes used on this model, was not issued individually. More toy Studes can be found in the Stude Stuff area of this page and on my Studebaker Toys Home Page.

Click here for information on ordering a toy Frankenstude Hot Rod, 1960's Champ Truck, 1951 Starlight Coupe Hot Rod, or Modified 1953-54 "At-A-Tude" Starliner.
---
---
---
---
* * This Page On Line Since October 1995 * *
---
Published 3/1/2004