'


---
BILL
JACKAMEIT'S
STUDEBAKER
PAGE
---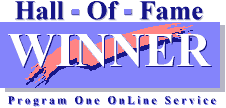 ---
NO FRAMES!! JUST GOOD STUFF!!

---
Welcome fans of the pride of South Bend. I am a long-time Studebaker fan and Studebaker Driver's Club member, having owned a 1957 Silver Hawk in high school and a 1959 Lark Regal Hardtop in college. Since then, I have owned other Studes as hobby cars including a 1962 Champ Pickup, a 1964 Canadian Commander Special, a 1962 GT Hawk, a 1960 Lark Regal 4-door, and a 1957 Silver Hawk (not the same one I owned in high school -- that one I wrecked). My current Stude is a 1949 Champion Starlight Coupe. I will build this page as time allows. If you have any suggestions or comments, please send me a message. Both text and image contributions are welcome.
---
STUDE OF THE MONTH
APRIL 2005
1962 Studebaker Champ Pickup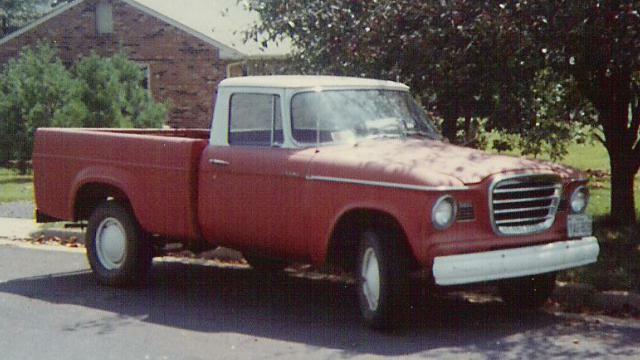 Front View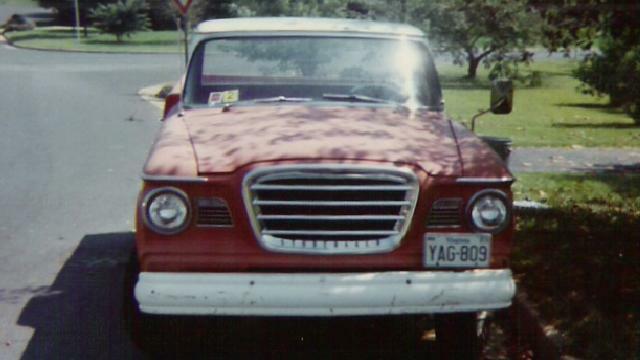 Rear View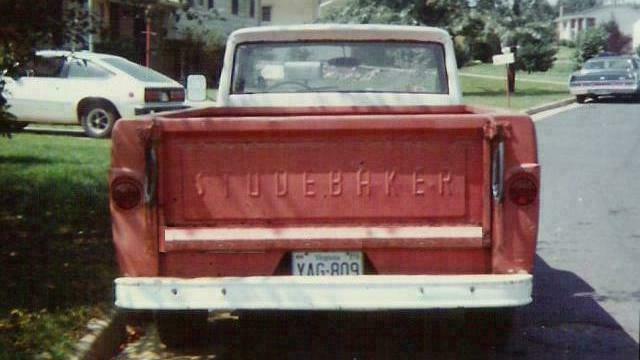 Every so often I have featured one of my Studebakers as "Stude of the Month." However, this is the first time that I have featured two of my Studes in a row. But, since I am in a truck mood, I dug out some old pictures of my 1962 Champ pickup and made some new scans. I owned this short bed Champ in the late 1970's and early 1980's. It was purchased from a tire dealer in Harrisonburg, Virginia. With its overhead valve six, three-speed transmission, and no overdrive, it was best suited for around town use. I did not restore it, but I did have the rocker panels and floorboards replaced. Among other things, I used the Champ for several years to haul firewood. The gearing was such that, while top speed was limited, it had no trouble at all pulling a full load of wood. I think the chrome grille with "STUDEBAKER" across the bottom was a replacement, but that is how it was when I got it. The only other thing I bought for it was a new set of correct hubcaps which can be seen in the first picture. The pictures above were taken in 1981 or 1982. In the last picture you can see my 1981 AMC Spirit GT sitting in the driveway. I'd like to have both the Champ and the Spirit back. They are two of my all-time favorites.
Another 1962 Studebaker Champ Pickup

This sharp long bed 1962 Studebaker Champ belongs to Steve Salisbury of Dothan, Alabama. Steve purchased it a just few months ago. This particular truck took first in class at the 1998 International Meet. Unlike my old ride, Steve's Champ is equipped with a 259 V-8 and overdrive, so it is highway speed capable. Here is another shot of Steve's outstanding Champ. Steve's 1956 Flight Hawk is pictured in the Stude Stuff image archives area of this page.
Johnny Lightning Toy Champ Pickup



This just seemed appropriate to put here. The Johnny Lightning Champ Pickup has appeared in many variations both with and without the camper top. Playing Mantis, the company that is responsible for the Johnny Lightning models, is headquartered in South Bend, Indiana. They must feel an afinity for Studebaker, because they make several other Studebaker models, including a small scale 1957 Studebaker Golden Hawk and a larger scale 1951 Studebaker Commander Starlight Coupe.
If you own or once owned a Studebaker or related vehicle and would like to see your car as "Stude of the Month" or in the "Cool Studes" section, or if you have other pictures or material that you would like to see in this page, please e-mail me here. I can accept either electronic or hard copy images.
---
The first "Stude of the Month" appeared in October 1995. Many of the early scans used for the Stude of the Month were fairly small due to the modem and storage limitations of the time. I am currently in the process of rescanning early photos used in this section and in the "More Cool Studes" section. If your car was featured and you have better or newer photos, I would be happy to post them in the appropriate section. Past Studes of the Month and More Cool Studes are in the Studebaker Stuff area.
---
MORE COOL STUDES
1952 Studebaker Land Cruiser



This 1952 Studebaker Land Cruiser belongs to Jack Sullivan of Delavan, Wisconsin. Bill Junge took the pictures in February 2005 at a small car show in Lake Havasu City, Arizona. While this car looks stock except for the wire wheels, a Chevy 283 V-8 lurks under the hood. The other Studebaker in the pictures is Bill Junge's customized 1951 Champion. Bill has his own web site called "Bullet Nose Paradise" which is dedicated to 1950 and 1951 Bullet nose Studebakers.
1946 Studebaker Champion Coupe



These two pictures were taken by Bill Junge at the November 2004 Goodguys Rod and Custom Association Southwest Nationals in Scottsdale, Arizona. I don't know who owns this rare 1946 Champion, but the license plate says it all. Total Champion production for 1946 was 19,275 of which only 3,750 were coupes. Thanks again to Bill for helping to keep this page in new material.
Studebaker C Cab Pickup from Uruguay



Jason Vogel of Rio de Janeiro, Brazil took these pictures of an unusual Studebaker C-Cab pickup while on vacation recently in Uruguay. This is clearly not a stock vehicle. Jason, who is quite an automotive expert, indicates that the sedan roof section is from a late 1940's Chevrolet. The work appears to be skillfully done. The overall effect reminds me of our recently acquired Subaru Baja that has become my wife's daily driver. It even has roof racks like the Subaru. Once again, a Studebaker that was years ahead of its time!
---
MISCELANEOUS STUDE STUFF
Greater Virginia Christmas 2004 Gathering

This picture was taken in December 2004 in front of Melvin and Glenda Wampler's home in Bridgewater, Virginia. The yellow car is a 1924 Studebaker Light Six Sedan owned by Melvin and Glenda Wampler. The green car is a 1924 Studebaker Light Six 5-Passenger Touring owned by Bud and Faye Rogers. The blue car is a 1923 Studebaker Big Six 7-Passenger Touring (with center fold-up seat) owned by Chester and Nancy Bradfield. When was the last time you saw three 1920's antique Studebakers together like this outside of a major meet? What a treat!
1954 Studebaker Coupe Project Car Update


Here is an updated picture of a 1954 Studebaker Starlight Coupe that Bob Ashlock is building for Wally Milewski. Looks like it is about ready to hit the street.
---
Did you know that Michael Kelly's New Avanti Motor Corporation signed a deal to produce the VW based Brazilian Puma Sports Car? I didn't think so! The deal fell through when Kelly ran out of money. To learn more about the Puma, visit my Puma Sports Cars Site.
---
PROJECT CAR OF THE MONTH
1935 Studebaker Dictator Sedan Delivery





Jim Doel of Perth, Ontario is building this unique 1935 Studebaker Dictator Sedan Delivery. The basis for this project is local car that was sitting in a neighbor's barn for over 20 years. Jim purchased the car about 2 1/2 years ago and decided to build it as a street rod rather than restore it due to the impracticality of finding parts for a complete stock restoration. A rear door frame section was cut from a Chrysler PT Cruiser and grafted onto the back of the Stude after cutting the rear section off the latter. The rear side doors were then welded-in solid and filled. Body lines were removed and reshaped, and a new floor was built. The "Studecruiser" will be running a 300hp small block Chevy V-8 with a 700R4 transmission hooked to a Chevy S-10 limited slip rear end. It utilizes a Fatman Fabrications Mustang II tubular front end and is on spring suspension all around. The ride height has been lowered by almost 10" but the frame is otherwise unmodified. I have great admiration for those who save Studebakers that would otherwise never see the road again by building them into street rods. This is going to be a nice one. Jim has promised more pics of this ambitious project when it is complete.
---
STUDE TOY OF THE MONTH
Dinky Toys Studebaker State Commander Coupe



The feature toy this month is Dinky Toys DY39f Studebaker State Commander Coupe. This model was made both before and after World War II. This example was recently listed on eBay. More toy Studes can be found in the Stude Stuff area of this page and on my Studebaker Toys Home Page.

Click here for information on ordering a toy Frankenstude Hot Rod, 1960's Champ Truck, 1951 Starlight Coupe Hot Rod, or Modified 1953-54 "At-A-Tude" Starliner.
---
---
---
---
* * This Page On Line Since October 1995 * *
---
Published 4/1/2005