'


---
BILL
JACKAMEIT'S
STUDEBAKER
PAGE
---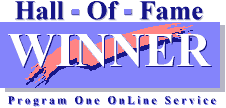 ---
NO FRAMES!! JUST GOOD STUFF!!

---
Welcome fans of the pride of South Bend. I am a long-time Studebaker fan and Studebaker Driver's Club member, having owned a 1957 Silver Hawk in high school and a 1959 Lark Regal Hardtop in college. Since then, I have owned other Studes as hobby cars including a 1962 Champ Pickup, a 1964 Canadian Commander Special, a 1962 GT Hawk, a 1960 Lark Regal 4-door, and a 1957 Silver Hawk (not the same one I owned in high school -- that one I wrecked). My current Stude is a 1949 Champion Starlight Coupe. I will build this page as time allows. If you have any suggestions or comments, please send me a message. Both text and image contributions are welcome.
---
STUDE OF THE MONTH
JANUARY 2005
1949 Studebaker Champion Starlight Coupe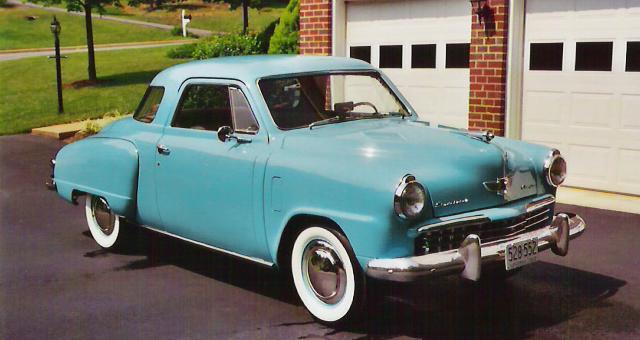 Side View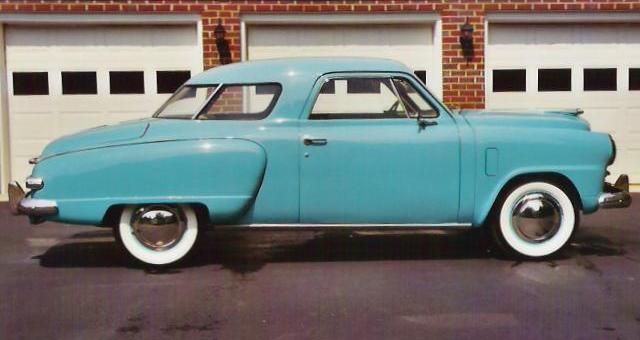 Fishbowl Interior Rear Window



Trunk Lid Detail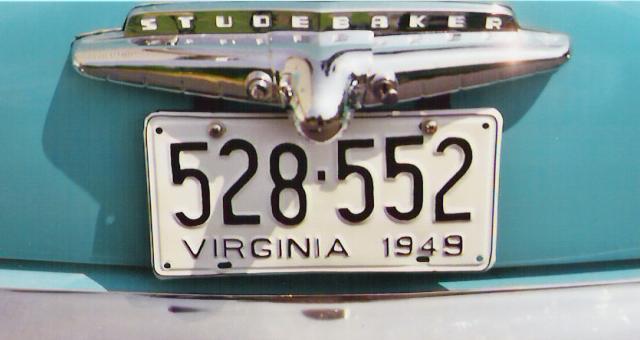 Every so often I have featured one of my Studebakers as "Stude of the Month." I purchased this 1949 Champion Starlight Coupe in June of 2004. Other than being equipped with an overdrive transmission, this car came from the factory with no options to speak of. It does not have a radio or turn signals, but I may add both as time goes on. A Ford underdash heater and defroster unit was installed at some point. The car was originally black, but a former owner had it repainted in a what appears to be Maui Blue, a color that was not available in 1949. I like this color, so I will stick with it even though it is not correct. After a few outings last fall, the car is being worked on this winter to bring it up to standard. As can be seen in the pictures, it does not have rear fender gravel shields, so I am looking for a pair of the stainless steel type to spruce it up. It has been a long time since I had a car with a 6 volt electrical system and vacuum windshield wipers, but I am old enough to remember both. Plans are to have the little Champ back on the road by spring.
If you own or once owned a Studebaker or related vehicle and would like to see your car as "Stude of the Month" or in the "Cool Studes" section, or if you have other pictures or material that you would like to see in this page, please e-mail me here. I can accept either electronic or hard copy images.
---
The first "Stude of the Month" appeared in October 1995. Many of the early scans used for the Stude of the Month were fairly small due to the modem and storage limitations of the time. I am currently in the process of rescanning early photos used in this section and in the "More Cool Studes" section. If your car was featured and you have better or newer photos, I would be happy to post them in the appropriate section. Past Studes of the Month and More Cool Studes are in the Studebaker Stuff area.
---
MORE COOL STUDES
1954 Studebaker Conestoga Station Wagon



These pictures were taken by Bill Junge at the November 2004 Goodguys Rod and Custom Association Southwest Nationals in Scottsdale, Arizona. I don't know who owns this outstanding Stude wagon, but it is a really nice ride. Bill Junge has his own web site called Bullet Nose Paradise which is dedicated to 1950 and 1951 Bullet nose Studebakers. Thanks again to Bill for helping to keep this page in new material.
1941 Studebaker President Street Rod


Before Picture


Just Painted

This cool 1941 Studebaker President Street Rod belongs to Benton Gill of Goodman, Misouri. After purchasing the car for $200, it took four days with two friends and a backhoe to remove the car from its resting place. Benton totally rebuilt the car over a ten year period. Power comes from a Chevy small block 305 that was completely rebuilt. The front frame, rear end, and running gear are from a 1970 Camaro. The wheels are 80 spoke wires from Victoria Wheel. It has a Chevy tilt steering wheel and column and power brakes with discs in front. The dash gauges were all missing or broken so a digital dash was installed. The seats are from a 1989 Chrysler and have been rebuilt and recovered in a soft two-tone gray. Except for the seat covers and the engine rebuild, all work was done by Benton and his spouse. The President has been driven on vacation from Missouri to Las Vegas, Nevada. This fine car has won over 35 trophy's at various car shows.
---
2004 INTERNATIONAL MEET
1951 Studebaker Champion Starlight Coupe


1949 Studebaker Land Cruiser Sedan


1954 Studebaker C Cab Pickup


1960 Studebaker Lark Convertible

These pictures were taken by Preston Young at the 2004 Studebaker Drivers Club International Meet in Charlotte, North Carolina. Preston owns a 1965 Studebaker Cruiser and is a member of the Central Virginia Chapter of SDC. Thanks to Preston for making these available.
---
MISCELANEOUS STUDE STUFF
Drug Seizure 1958 Silver Hawk

Joe Robertson sent in this picture of a drug seizure 1958 Studebaker Silver Hawk. This car was scheduled to be auctioned by sealed bid by the North Carolina State Surplus Property Agency in December 2004. Does anyone know what became of it?
1957 Studebaker Transtar Flatbed Truck


This 1957 Studebaker Transtar flatbed has a rebuilt flat 6 engine, a working dooley hoist, and a new paint job. The truck is for sale. If you are interested, you can contact Mike here.
---
Did you know that Michael Kelly's New Avanti Motor Corporation signed a deal to produce the VW based Brazilian Puma Sports Car? I didn't think so! The deal fell through when Kelly ran out of money. To learn more about the Puma, visit my Puma Sports Cars Site.
---
PROJECT CAR OF THE MONTH
1935 Studebaker 4-Door Sedan



Greg Satterlee of Moore Oklahoma sent in several pictures of a Studebaker four-door sedan that he purchased as a street rod project. The previous owner removed the VIN number and there is no title. Greg's best guess is that it is a 1935 model. Can anyone shed further light on this? If so, Greg can be contacted here.
---
STUDE TOY OF THE MONTH
Solido Studebaker Starlight Coupe

The feature toy this month is a rare Solido of France 1951 Studebaker Starlight Coupe. The hole in the side is for the key to the wind-up motor. Solido is still in business and is perhaps best known for its high quality military models. This example was recently listed on eBay. More toy Studes can be found in the Stude Stuff area of this page and on my Studebaker Toys Home Page.

Click here for information on ordering a toy Frankenstude Hot Rod, 1960's Champ Truck, 1951 Starlight Coupe Hot Rod, or Modified 1953-54 "At-A-Tude" Starliner.
---
---
---
---
* * This Page On Line Since October 1995 * *
---
Published 1/1/2005