---
BILL
JACKAMEIT'S
STUDEBAKER
PAGE
---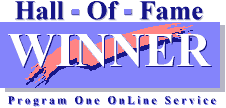 ---
THESE PAGES BEST VIEWED AT 800 BY 600 SCREEN RESOLUTION

---
Welcome fans of the pride of South Bend. I am a long-time Studebaker fan and Studebaker Driver's Club member, having owned a 1957 Silver Hawk in high school and a 1959 Lark Regal Hardtop in college. Since then, I have owned other Studes as hobby cars including a 1962 Champ Pickup, a 1964 Canadian Commander Special, a 1962 GT Hawk, a 1960 Lark Regal 4-door, and a 1957 Silver Hawk (not the same one I owned in high school -- that one I wrecked). My current Stude is a 1949 Champion Starlight Coupe. I will build this page as time allows. If you have any suggestions or comments, please send me a message. Both text and image contributions are welcome.
---
STUDE OF THE MONTH
OCTOBER 2006
1958 Studebaker 4X4 Pickup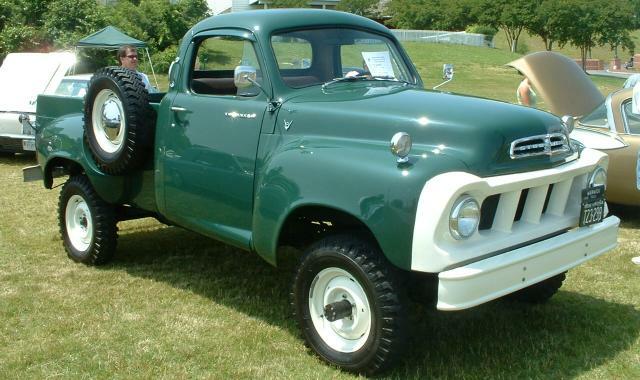 Rear View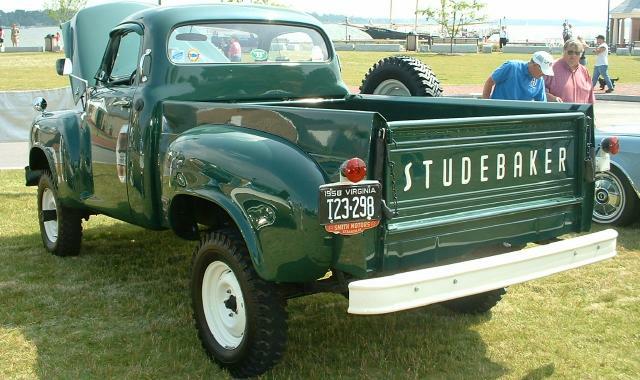 Interior and Dash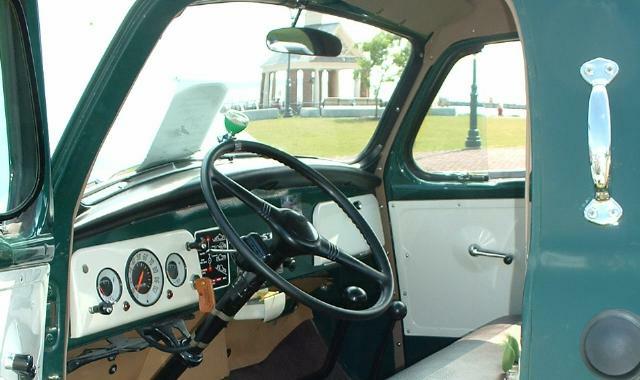 Under the Hood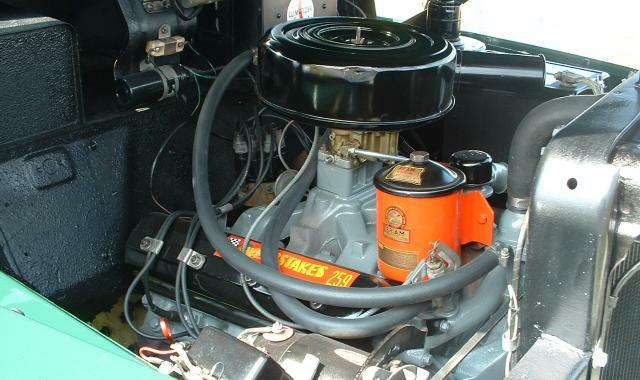 This rare 1958 Studebaker Model 3E7D 4X4 Pickup is owned by George Orphanidys of Newport News, Virginia. George has owned this fine truck for several years. It was originally purchased in Washington State and spent part of its life in Canada. This is one of only four half-ton 4X4 standard cab trucks produced by Studebaker in 1958. Two of these were sold domestically and the other two were exported. Basically the same truck was also produced in three-quarter and one-ton versions in somewhat larger but still small numbers. George's truck has been meticulously restored. A few tasteful modifications have been made to George's truck including the addition of carpet and chrome trim. The truck came from the factory with painted trim and no carpet. George's truck is powered by Studebaker's 259 cubic inch V8 which was rated at 180 horsepower.
Thanks to Studebaker truck expert Frank Drumheller for sending in the pictures and information on George's truck. Frank took these pictures at May 2006 Hampton Roads Studebaker Show.
If you own or once owned a Studebaker or related vehicle and would like to see your car as "Stude of the Month" or in the "Cool Studes" section, or if you have other pictures or material that you would like to contribute to this page, please e-mail me here. I can accept either electronic or hard copy images.
---
All of the previous Monthly Main Pages have been reposted. In the process of reposting the pages, I have made corrections and revisions as needed, and in some cases added material that was not used when a page was first posted due to download speed and file storage limitations. A list of reposted Main Pages with links to each is located here.
---
MORE COOL STUDES
1953 Starliner Hardtop and 1954 Starlight Coupe





These two fine cars appeared on this page some time back as project cars under construction. Now we get to see the final result. The 1953 Starliner Hardtop belongs to Bob Ashlock of Dearborn Heights, Michigan. Bob's car is powerered by a Chevrolet 350 cubic inch V8 with a GM 700R4 automatic transmission. Amenities include air conditioning, tilt steering wheel, and cruise control. Bob's car has been driven from Detroit to Daytona each of the last two years for the Turkey Run and will be going again this year. The 1954 Starlight belongs to Wally Milewski of Livonia, Michigan. Wally's car is powered by a Chevrolet 383 cubic inch V8 with a GM 700R4 automatic tranmission and is painted GM White Pearl. Bob Ashlock built both of these outstanding cars. While completely modernized, they retain the classic appearence of the original with only minor modifications being evident. Here is another shot with Bob's car in front.
1955 Studebaker Coupe

Bob Ashlock also sent in this picture of Homer Hinchliff's 1955 Studebaker Coupe. Unlike the two cars above, Homer's car is mostly stock. The wide chrome grille that distinguishes the 1955 model from the earlier cars is quite evident in the picture. This appears to be a Deluxe model as it lacks the wide side spear used on Regal models. Another change for 1955 was the use of heavier front and rear bumpers that carried over to the Hawk series. This was also the last year that Studebaker cars used a six volt electrical system. Thanks to Bob for sending in the pictures and for the update on the two cool project cars.
1965 Daytona Sport Sedan

This 1965 Studebaker Daytona Sport Sedan belongs to Phil De Vos who is a member of the Central Virginia Chapter of the Studebaker Drivers Club. The original wide side trim has been removed giving Phil's Daytona a 1966 look while retaining the 1965 front grille. The 1965 Daytona Sport Sedan came standard with a vinyl roof and bucket seats. Studebaker produced 7,352 two-door sedans for the 1965 model year, relatively few of which were Daytonas. The picture was taken at the August 2006 Somerset Steam and Gas Pasture Party held in Gordonsville, Virginia. Thanks to Leonard Shepherd for sending the picture.
---
CUSTOM CORNER
Studebaker M Series Pickup


Side View


Rear View

Bill Junge of Lake Havasau City, Arizona sent in these pictures of a cool Custom Studebaker M Series Pickup that was taken by Dave Lindsay at the March 2006 Goodguys Rod & Custom Association Del Mar Nationals. The M Series was introduced in 1940 and produced through 1948. The cab on this truck appears to be raised about a foot over the stock height. One unique aspect of the M Series is that the front and rear fenders on each side are the same. Many Studebakers that would otherwise have been lost have been saved by customizers and street rodders. An increasing number of Studebaker customs and street rods have appeared on this page over the years. Thanks to Bill for sending in the pictures and to Dave for allowing their use on this page.
Bill Junge has his own excellent web site called Bullet Nose Paradise which is dedicated to 1950 and 1951 Bullet Nose Studebakers. Thanks again to Bill for helping to keep this page in new material.
---
TEST YOUR STUDEBAKER KNOWLEDGE!
---
2006 ATLANTIC ZONE MEET
1964 Studebaker Daytona Convertible


1947 Studebaker Champion Convertible


1964 Studebaker Hawk Hardtop


Three Studebaker Street Rods


1934 Studebaker Land Cruiser Street Rod

The 1964 Daytona Convertible is owned by Paul and Karen Johnson of Harpers Ferry, West Virginia. This outstanding Daytona is equipped with a Studebaker 289 cubic inch V8 and Powershift automatic transmission. The Johnsons are members of the Potomac and Greater Virginia Chapters of SDC. The beautiful 1947 Champion Convertible was the meet car and was found on T-shirts, publicity notices, and banners for the weekend. This fine car belongs to the Morgans of Baltimore, Maryland. The 1964 GT Hawk is owned by Danny and Brucie Lindamood of Edinburg, Virginia. Danny and Brucie are members of the Greater Virginia Chapter of SDC. The three Studebaker Street Rods are, from left to right, a 1935 President Land Cruiser, a 1934 Commander Land Cruiser, and a 1933 Commander St. Regis Coupe. The 1934 Commander Land Cruiser is owned by Chester and Nancy Bradfield of Bridgewater, Virginia. This is a recent addition to the Bradfield's collection of Studebakers.
These pictures were taken by Frank Drumheller at the July 2006 Atlantic Zone Meet held in in Martinsburg, West Virginia. Thanks to Frank for sending in the pictures and meet coverage.
---
MORE STUDES FROM CUBA
Studebaker Starliner Hardtop

Jason Vogel of Rio de Janeiro, Brazil sent this picture of a Studebaker Starliner Hardtop parked on a street in Cuba. Other than a modern rear view mirror, custom hubcaps, and a modification to the front grille, it looks pretty much as it would have as new. This is a well-preserved car and the owner takes obvious pride in keeping it in top condition. Jason also sent pictures of a Bullet Nose 1950 Studebaker and a 1952 Studebaker Sedan both of which are in daily service in the land of Fidel. My understanding of how things work in Cuba is that only cars that were in private hands before the Revolution can continue to be privately owned. This has resulted in extreme measures being taken to keep these old cars on the road. Thanks to Jason for his continuing contributions to this page.
---
Did you know that Michael Kelly's New Avanti Motor Corporation signed a deal to produce the VW based Brazilian Puma Sports Car? I didn't think so! The deal fell through when Kelly ran out of money. To learn more about the Puma, visit my Puma Sports Cars Site.
---
STUDE TOY OF THE MONTH
Sinsei Tin 1947 Studebaker Sedan



Several of these Sinsei 1947 Studebakers in essentially new condition have been listed on eBay in recent weeks. They are being billed as "old warehouse stock" and generally bring prices approaching $100 or more. My understanding is that this model was also produced in green and blue, but only red ones have shown up on eBay thus far. This is one of a number of tin toy Studebakers that were produced by various Japanese toy manufacturers over the years. More toy Studes can be found in the Stude Stuff area of this page and on my Studebaker Toys Home Page.

Click here for information on ordering hard to find Studebaker toys made by manufacturers such as Johnny Lightning, Racing Champions, Hot Wheels, Muscle Machines, and EKO.
---
---
---
---
* * This Page On Line Since October 1995 * *
---
Published 10/1/2006