'


---
BILL
JACKAMEIT'S
STUDEBAKER
PAGE
---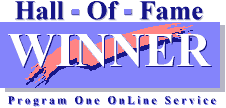 ---
THESE PAGES BEST VIEWED AT 800 BY 600 SCREEN RESOLUTION

---
Welcome fans of the pride of South Bend. I am a long-time Studebaker fan and Studebaker Driver's Club member, having owned a 1957 Silver Hawk in high school and a 1959 Lark Regal Hardtop in college. Since then, I have owned other Studes as hobby cars including a 1962 Champ Pickup, a 1964 Canadian Commander Special, a 1962 GT Hawk, a 1960 Lark Regal 4-door, and a 1957 Silver Hawk (not the same one I owned in high school -- that one I wrecked). My current Stude is a 1949 Champion Starlight Coupe. I will build this page as time allows. If you have any suggestions or comments, please send me a message. Both text and image contributions are welcome.
---
STUDE OF THE MONTH
FEBRUARY 2007
1953 Studebaker Starliner Hardtop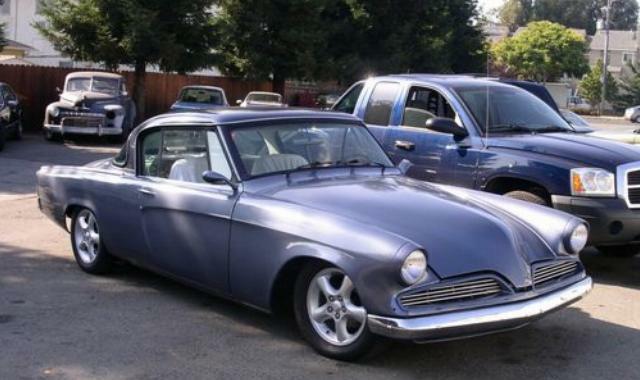 Rear Angle View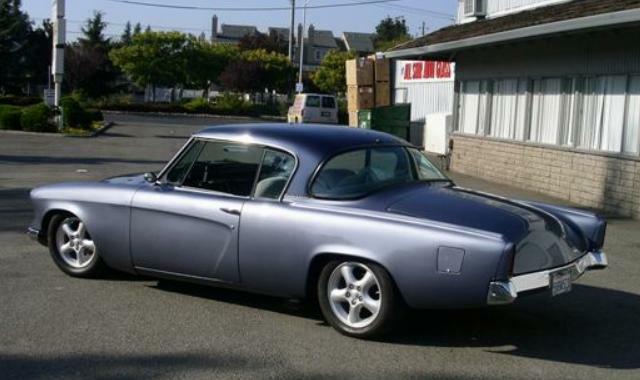 Side View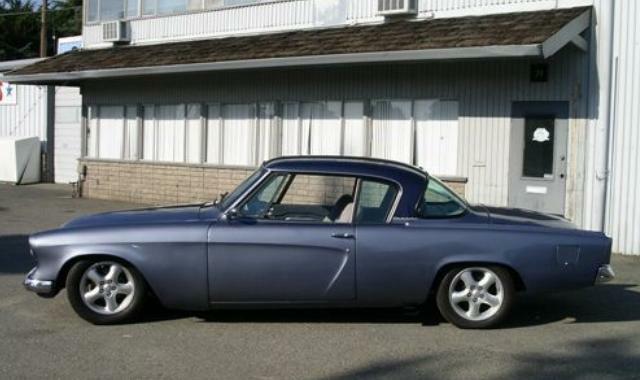 Interior and Dash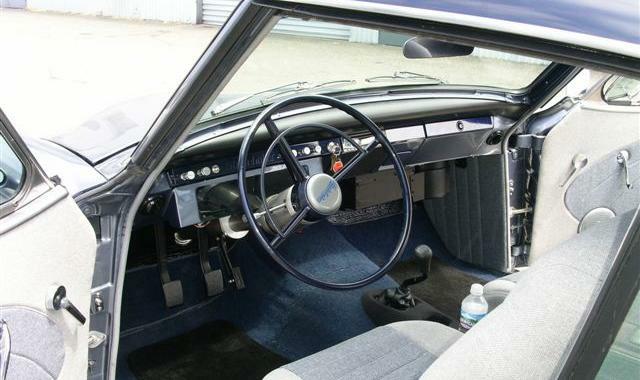 Under the Hood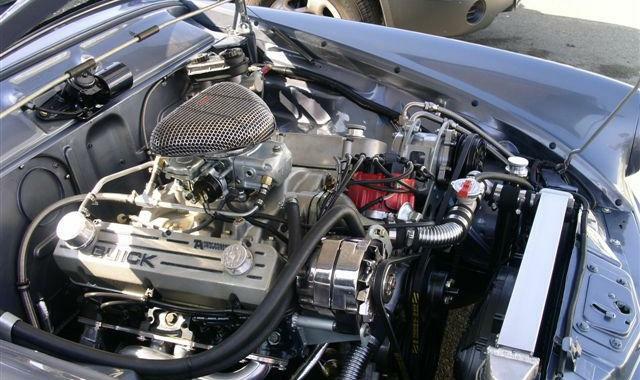 This sharp 1953 Studebaker Starliner Street Rod is owned by Craig Weeks of Petaluma, California. Craig's Stude is equipped with a Buick 350 V8, Borg-Warner T5 automatic transmission, Fatman Mustang II conversion front end, Dana 44 positraction rear end, and Studebaker Avanti traction bars. Stopping power comes from 11" Camaro discs up front and 11" finned Studebaker Hawk drums in back. The car rides on 16" Ford rims running 205 wide 60 profile tires up front and 225 wide 60 profile tires in back. All body panels are stock and the car is dropped 2" in front. The two-tone blue paint is from the 2004 BMW color catalog with clear coat. The chassis is completely coated with POR-15 rust preventive paint and an AFCO aluminum radiator with 16" electric fan provides cooling for the engine. Every line, hose, and piece of rubber on the car was replaced. Interior features include a six instrument Nordskog digital panel, Alpine XM radio with CD player and Alpine speakers, tilt column topped with an 18" Studebaker steering wheel, air conditioning, bucket seats, and a center console. Over 100 pounds of soundproofing, heat shielding, and vibration dampening material have been applied to the car. The car took five years of weekends to build starting from a "rough, rat infested, sitting outside for 10 years junkyard queen." The car was built to drive, and the goal was to make it go, stop, and handle far better than the original. Thanks to Craig for sending the pictures of his cool ride.
If you own or once owned a Studebaker or related vehicle and would like to see your car as "Stude of the Month" or in the "Cool Studes" section, or if you have other pictures or material that you would like to contribute to this page, please e-mail me here. I can accept either electronic or hard copy images.
---
All of the previous Monthly Main Pages have been reposted. In the process of reposting the pages, I have made corrections and revisions as needed, and in some cases added material that was not used when a page was first posted due to download speed and file storage limitations. A list of reposted Main Pages with links to each is located here.
---
MORE COOL STUDES
1942 Studebaker President Sedan



Bill Junge of Lake Havasau City, Arizona sent these pictures of a pristine 1942 Studebaker President Land Cruiser Sedan. The 1942 model was slightly revised from the previous year, the main differences being the incorporation of a wide front grille and heavier bumpers. The Land Cruiser Sedan used conventional doors front and rear and had a vent window in the rear door. The older 4-door Cruising Sedan body style with suicide rear doors was also available on 1942 Presidents and Commanders. Relatively few 1942 models were produced due to the switch to wartime production early in 1942. This was to be the last year for the President until it was revived in 1955 as Studebaker's top model. Bill took the pictures at a 2004 car show in Laughlin, Nevada.
Bill Junge has his own excellent web site called Bullet Nose Paradise which is dedicated to 1950 and 1951 Bullet Nose Studebakers. Thanks again to Bill for helping to keep this page in new material.
Two Sharp Studebaker Convertibles

Frank Drumheller sent this early morning photo of two Commander Convertibles. The car on the left is a 1951 model, and the car on the right is a 1950 model. The 1951 has a plastic bullet with a narrow chrome surround, while the 1950 has a metal bullet with a wide chrome surround. The biggest difference between the two lies under the hood. The 1950 Commander was powered by a 245 cubic inch flathead six rated at 102 horsepower, while the 1951 Conmmander introduced Studebaker's new 232 cubic inch overhead valve V8 rated at 120 horsepower. Also, the 1951 rides on a 115" wheelbase, down from 120" in 1950. The photo was taken September 2006 at the 42nd International SDC Meet in Omaha, Nebraska.
1958 President Starlight Hardtop

Frank also sent this photo of a 1958 President Starlight Hardtop. The Starlight Hardtop was only offered in 1958 and was available as either a Commander or a President. The Starlight name had previously been used for coupes, while hardtops were designated as Starliners. In a year of realtively poor sales, a combined total of 3,726 President and Commander Starlights were produced. The Starlight name did not appear anywhere on the car, but was used in print advertisements such as this one and this one. This picture was also taken at the 2006 Omaha meet. Thanks to Frank for sending the photos and for his continuing contributions to this page.
---
CUSTOM CORNER
1938 State Commander Street Rod



These pictures of a very cool Model 8A 1938 Studebaker State Commander Club Sedan were taken by Bill Hower at a National Street Rod Association show in Bakersfield, California. The unique headlamps were inspired by a streamlined locomotive designed by Raymond Loewy for the Pennsylvania Railroad. This headlamp design appeared on State Commanders and Presidents and was only used for one year. Here is a front view of this outstanding Studebaker rod. The Commander was dropped after 1935 but returned in 1938 to take the place of the discontinued Dictator model.
Another 1938 Commander Street Rod

This sharp 1938 Commander Street Rod belongs to Carrol and Billie Bushong of Dayton, Virginia. The Bushong's Commander is a Model 7A with conventional pod headlights. These are better seen in this picture which appeared on this page in October 2005. The Bushong's Commander is a regular at car shows in Central Virginia and the Shenandoah Valley.
1937 Studebaker Coupe Express

This very nice custom 1937 Studebaker Coupe Express belongs to Ian Graham of Ontario, Canada. Ian owns and operates Graham's Garage which is located near Toronto. Graham's Garage was founded by Roy Graham in 1945 and served as a Studebaker dealership from 1958 to 1966. It continues in operation today as an automotive repair shop whose business includes repairing and servicing Studebakers. The Coupe Express picture and information about Graham's Garage were provided by Darren Graham, who is Ian's son and Roy's grandson.
---
TEST YOUR STUDEBAKER KNOWLEDGE!
---
PROJECT CAR OF THE MONTH
1957 Studebaker Scotsman Sedan



Bob McClure of Milliken, Colorado sent these pictures of a 1957 Studebaker Scotsman 2-door Sedan that he acquired about 13 months ago. Bob expects to complete restoration of his car this coming summer. So far, the floors and trunk have been replaced and the engine has been overhauled. The Scotsman was basically a de-trimed Champion designed to sell at the lowest possible price. Taken in context, the Scotsman was a success, and it became Studebaker's best selling model in 1958. The Scotsman filled the gap until the introduction of the compact Lark for 1959 brought Studebaker back to profitability, albeit for a limited time. Hopefully, we will see the final result of Bob's labors on this page later this year.
---
STUDE MISCELLANEY
More Zip Van Photos


Rear Angle View


Instrument Cluster

Here are more pictures Laura and Monte Smith's Studebaker Zip Van. Studebaker produced Zip Vans for the U.S. Postal Service as 1963 and 1964 models and a Zip Van was the last civilian Studebaker truck to be assembled. The Zip Van sat on a 85" wheelbase and was only 145" long. It was powered by a 107 horsepower version of the overhead valve Studebaker "Skybolt" six and featured a quick change engine package that could be removed by pulling four bolts from the subframe. The transmission was a heavy duty three speed automatic connected to a "Twin Traction" limited slip differential for added traction in bad weather. The van body was produced for Studebaker by an outside supplier. About 3,400 Zip Vans were produced but only a few survive, including a nicely restored example in the Studebaker National Museum. My understanding is that the Smith's Zip Van sold on eBay for $850 to a collector from Utah. Thanks to Laura and Monte for sending the pictures of this rare Studebaker commercial vehicle.
---
Did you know that Michael Kelly's New Avanti Motor Corporation signed a deal to produce the VW based Brazilian Puma Sports Car? I didn't think so! The deal fell through when Kelly ran out of money. To learn more about the Puma, visit my Puma Sports Cars Site.
---
STUDE TOY OF THE MONTH
Franklin Mint 1963 Studebaker Avanti



The feature toy this month is a 1:43 scale Franklin Mint 1963 Studebaker Avanti. The Franklin Mint also issued a very nice 1:43 scale 1953 Starliner Hardtop. The Avanti has been issued in both 1:43 and 1:24 scale. The 1:24 scale Avanti in turquoise is a current issue model. The 1:43 scale Avanti and Starliner have been discontinued. Franklin Mint models typically feature original paint schemes, opening doors, accurate engines and chassis, and detailed interiors. Models from this company are intended for the collector market and are fairly expensive. The list price for the current issue limited edition turquoise Avanti is $145 plus shipping. The 1:43 models sold new for around $60, but examples sometimes appear on eBay at prices well below the original list prices. More toy Studes can be found in the Stude Stuff area of this page and on my Studebaker Toys Home Page.

Click here for information on ordering hard to find Studebaker toys made by manufacturers such as Johnny Lightning, Racing Champions, Hot Wheels, Muscle Machines, and EKO.
---
---
---
---
* * This Page On Line Since October 1995 * *
---
Published 2/1/2007