'


---
BILL
JACKAMEIT'S
STUDEBAKER
PAGE
---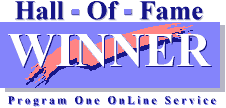 ---
NO FRAMES!! JUST GOOD STUFF!!
THESE PAGES BEST VIEWED AT 800 BY 600 SCREEN RESOLUTION
---
Welcome fans of the pride of South Bend. I am a long-time Studebaker fan and Studebaker Driver's Club member, having owned a 1957 Silver Hawk in high school and a 1959 Lark Regal Hardtop in college. Since then, I have owned other Studes as hobby cars including a 1962 Champ Pickup, a 1964 Canadian Commander Special, a 1962 GT Hawk, a 1960 Lark Regal 4-door, and a 1957 Silver Hawk (not the same one I owned in high school -- that one I wrecked). My current Stude is a 1949 Champion Starlight Coupe. I will build this page as time allows. If you have any suggestions or comments, please send me a message. Both text and image contributions are welcome.
---
STUDE OF THE MONTH
DECEMBER 2006
1958 Studebaker President Starlight Hardtop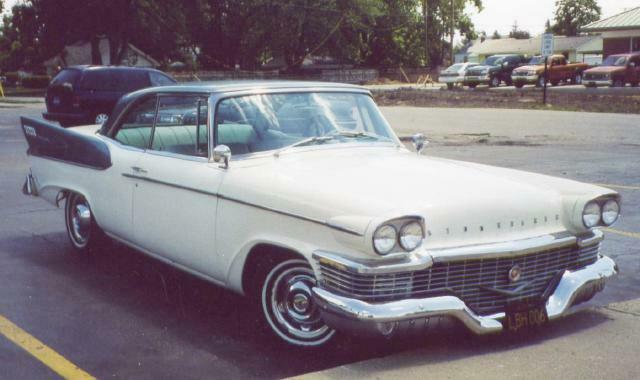 Rear View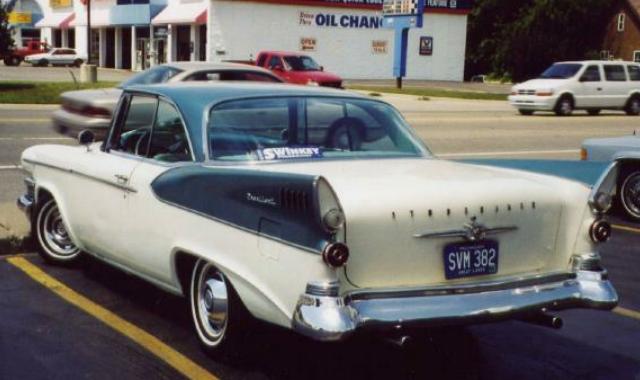 Interior and Dash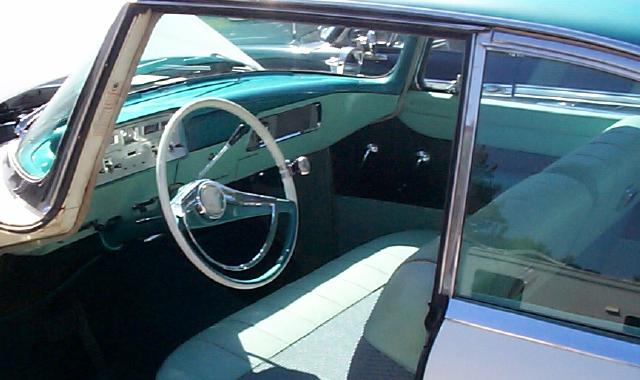 Under the Hood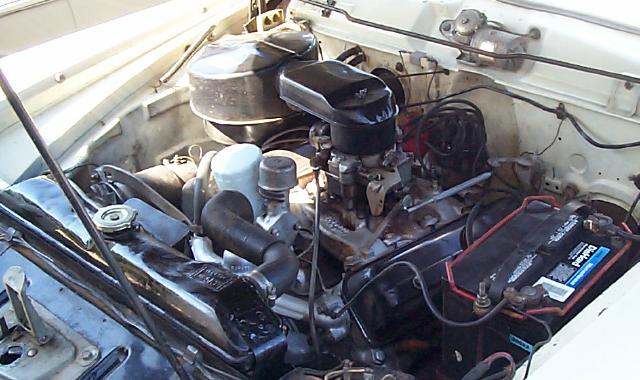 This relatively rare 1958 Studebaker President Starliner Hardtop is owned by Mark and Gayle Kush of Monroe, Michigan. Only 1,171 President Starlight Hardtops were produced for the 1958 model year. The original window sticker indicates that this car is equipped with Studebaker's Flightomatic automatic transmission, Climatizer heater defroster, tinted glass, whitewall tires, dual exhausts, and listed for with options $3,650 before being discounted. The 1958 Starlight Hardtop was also available in the Commander series. Mark and Gayle also own a second 1958 President Starlight Hardtop equipped with an overdrive transmission and Twin Traction limited slip differential that is slated for restoration. The Starlight hardtop was only offered in 1958, which was the last year for the President, and the only year that Studebakers had 14 inch wheels. Interestingly, the Starlight name had previously been used for coupes, while hardtops were designated as Starliners. The Starlight name did not appear on the car, but was used in print advertisements for the 1958 model line.
Mark's 1965 Cruiser Daily Driver

Mark's daily driver is a Canadian built 1965 Studebaker Cruiser that he bought in 1997. The Cruiser is equipped with the McKinnon built Chevrolet 283 V8, Flightomatic automatic transmission, power steering, power brakes and an AM radio. Mark says that he drives his Cruiser every day and that it has never let him down. This picture of both cars gives an idea of the relative size of the 1958 and 1965 models. The 1958 President has a 120 inch wheelbase and is 206 inches long, while the 1965 Cruiser has a 113 inch wheelbase and is 194 inches long.
If you own or once owned a Studebaker or related vehicle and would like to see your car as "Stude of the Month" or in the "Cool Studes" section, or if you have other pictures or material that you would like to contribute to this page, please e-mail me here. I can accept either electronic or hard copy images.
---
All of the previous Monthly Main Pages have been reposted. In the process of reposting the pages, I have made corrections and revisions as needed, and in some cases added material that was not used when a page was first posted due to download speed and file storage limitations. A list of reposted Main Pages with links to each is located here.
---
MORE COOL STUDES
1947 Commander Starlight Coupe



This 1947 Studebaker Commander Starlight Coupe belongs to Charles Johnson of Fort Worth, Texas. Charles bought the car about two years ago. The Commander had been in storage since 1989 and is basically original except for the dished chrome wheels. It has the original 6 volt electrical system and is equipped with factory accessory backup lights. This was a popular model with 13,299 Commander Starlight Coupes being built for the 1947 model year. Commanders had a 119" wheelbase while the shorter Champion had a 112" wheelbase. All of the added length was ahead of the windshield, and Commanders and Champions featured the same interior dimensions. Other than the front section, the major difference between the two was the Commander used a robust 226 cubic inch six rated at 94 horsepower while the Champion used a less powerful 170 cubic inch six rated at 80 horsepower. Charles writes that his car runs great but needs some interior work. Charles' goal is to put his Commander Coupe in top shape.
1954 Studebaker Starliner Hardtop



Bill Junge of Lake Havasau City, Arizona sent in these pictures of a cool 1954 Studebaker Starliner Hardtop. The pictures were taken at a November 2004 Goodguys Rod and Custom Show in Scotsville, Arizona. I don't know who owns this fine car, but I really like the paint, which appears to be a deep greenish blue. The egg crate grilles identify this as a 1954 model. Other than the grilles, the 1953 and 1953 models are almost identical.
Bill Junge has his own excellent web site called Bullet Nose Paradise which is dedicated to 1950 and 1951 Bullet Nose Studebakers. Thanks again to Bill for helping to keep this page in new material.
---
PACKARD CORNER
1958 Packard Hawk

This totally awesome 1958 Packard Hawk belongs to Glenn Koogler of Raphine, Virginia. The Packard Hawk was based on the Studebaker Golden Hawk. With a different front end, hood, and deck lid, the Packard Hawk was luxuriously trimmed with a full leather interior. An unusual feature was the use of outside armrests which can be clearly seen in the picture above. The Packard Hawk was powered by the same supercharged 289 cubic inch Studebaker V8 engine that was used in the Golden Hawk. At a price of $3,995 before options, the Packard Hawk was an expensive car. By comparison, the 1958 Chevrolet Corvette started at about $3,600 and the 1958 Studebaker Golden Hawk started at about $3,300. The Packard Hawk was to be a single year model in that 1958 was the last year for Packard. The picture was taken was taken by Frank Drumheller at the October 2006 Greater Virginia Studebaker Meet. Thanks to Frank for sending the picture.
1958 Packard Station Wagon

Joe Barrier of New Prague, Minnesota sent in this picture of his 1958 Packard Station Wagon that is awaiting restoration. This is the same 1958 Packard Wagon that was owned by the late Sam Miller here in Virginia. One story about this wagon is that it was used to deliver telephone books. Only 159 Packard Station Wagons were built for the 1958 model year making this an extremely rare car. Joe says that he is working on a 1963 Studebaker Lark R2, and as soon as he finishes that project, he will start work on the Packard. Here is an old picture of this wagon taken at a car show in Virginia from back when Sam Miller owned it.
---
TEST YOUR STUDEBAKER KNOWLEDGE!
---
2006 GREATER VIRGINIA MEET
1947 Champion and 1951 Commander Convertibles


Two Antique Studebakers


Antique Studebaker Row


1954 Studebaker Starliner Hardtop

The 1947 Champion Convertible with its top down is owned by Dale Wampler of Huntington, Pennsylvania and the 1951 Commander Convertible with its top up is owned by Chester and Nancy Bradfield of Bridgewater, Virginia. The picture of two antique Studebakers shows a 1923 Big Six 7-Passenger Touring owned by Chester and Nancy Bradfied and a 1924 Light Six Sedan owned by Melvin Wampler, also of Bridgewater, Virginia. The first three cars in the Antique Studebaker Row picture are a 1935 President Sedan, a 1935 Commander Coupe, and a 1932 Dictator Roadster all owned by Chester and Nancy Bradfield and the next three cars are a 1932 Dictator Sedan owned by Larry Core of Wilkesboro, North Carolina, a 1930 Dictator Sedan owned by Jim Schoffstall of Tremont, Pennsylvania, and a 1931 Studebaker Six Coupe owned by Bob Wilson of New Castle, Delaware. The beautiful 1954 Champion Starliner Hardtop in the final picture is a recent restoration by owner Clyde Hartless of Lexington, Virginia.
These pictures were taken by Frank Drumheller at the October 2006 Greater Virginia Studebaker Meet held at the home of Chester and Nancy Bradfield. Thanks to Frank for sending the pictures and for identifying all of the cars.
---
PROJECT CAR OF THE MONTH
1958 Studebaker Scotsman Station Wagon



Brian Boulch of Ferguson, Missouri sent in these pictures of a partially completed 1958 Studebaker Scotsman Station Wagon project car that he recently bought on eBay. Brian's Scotsman sits on a 1989 Chevrolet El Camino frame and has a 1971 Buick Wildcat V8 engine with a GM Turbo-Hydramatic 350 transmission installed. The body has been channeled and dropped 6 inches. With 7,680 units produced, the 2-door Scotsman Station Wagon was Studebaker's most popular 1958 model. The Scotsman was also available as a 2-door or 4-door sedan. Brian intends to complete his project this winter. This is yet another example of a car that for practical purposes would most likely never be restored to stock form, but which will be given new life as a street rod. It is really great to see another Stude saved from an ignominious death.
---
STUDE MISCELLANY
1963 Studebaker Postal Zip Van

Laura Smith sent in this picture of a 1963 Studebaker Postal Zip Van that she would like to sell. It has not been run for five years, and has been sitting out in the weather, so it needs quite a bit of work. Still, this looks to be a very restorable example of a rare Studebaker commercial vehicle. Zip vans were produced as 1963 and 1964 models and a Zip Van was the last non-military Studebaker truck to roll out of South Bend. Since the Zip Van was designed as a postal vehicle, the steering wheel was located on the right side to facilitate access to mail boxes. If anyone is interested, please e-mail me and I will provide contact information.
---
Did you know that Michael Kelly's New Avanti Motor Corporation signed a deal to produce the VW based Brazilian Puma Sports Car? I didn't think so! The deal fell through when Kelly ran out of money. To learn more about the Puma, visit my Puma Sports Cars Site.
---
STUDE TOY OF THE MONTH
Banthrico 1904 Studebaker Electric



The pictures above show two Banthrico 1904 Studebaker Electrics from my personal collection. Banthrico was a company out of Chicago, Illinois that made promotional metal banks primarily for savings banks and credit unions. Many but not all Banthrico banks took the form of contemporary or antique automobiles. Banthrico also produced a number of banks depicting buildings as well as busts of famous persons. In addition to the Studebaker Electric, Banthrico made a Studebaker Golden Hawk that tends to be a bit harder to find and is generally more expensive to buy. However, acquiring either of these will not break the bank as the Studebaker Electric generally sells for around $10 and the Golden Hawk sells for about $20. Just watch eBay auctions if you want one. As for electric cars, the first Studebaker automobile was an electric car and Studebaker produced electric vehicles including some trucks from 1902 to 1912. More toy Studes can be found in the Stude Stuff area of this page and on my Studebaker Toys Home Page.

Click here for information on ordering hard to find Studebaker toys made by manufacturers such as Johnny Lightning, Racing Champions, Hot Wheels, Muscle Machines, and EKO.
---
---
---
---
* * This Page On Line Since October 1995 * *
---
Published 12/1/2006