'


---
BILL
JACKAMEIT'S
STUDEBAKER
PAGE
---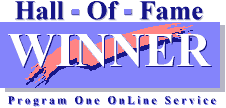 ---
NO FRAMES!! JUST GOOD STUFF!!

---
Welcome fans of the pride of South Bend. I am a long-time Studebaker fan and Studebaker Driver's Club member, having owned a 57 Silver Hawk in high school and a 59 Lark Regal Hardtop in college. Since then, I have owned other Studes as hobby cars including a 62 Champ Pickup, a 64 Canadian Commander Special, a 62 GT Hawk, a 60 Lark Regal 4-door, and my present 57 Silver Hawk (not the same one I owned in high school -- that one I wrecked). If you have any suggestions or comments, please send me a message. Both text and image contributions are welcome.
---
STUDE OF THE MONTH
SEPTEMBER 2002
1951 Champion Street Rod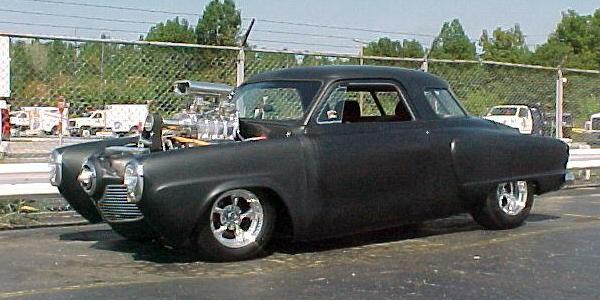 This hot 1951 Studebaker Champion Starlight Coupe Street Rod belongs to Dave Moyer of Cleveland, Ohio. Dave bought the car in 1993 and built it into one mean looking machine. Power comes from a Ford 460 with a Hampton blower. The front end is Mustang II and the rear is 9" Ford.
Rear View


Front View


The Engine!!!


And Dashboard

---
TWO MORE COOL STUDES
1953 Pro Street Starliner


1951 Starlight Daily Driver

Both of these fine Studes belong to Rick Mannas. The 1953 Starliner hardtop is about to get a blower, while the 1951 is a daily driver project.
AND YET ANOTHER
1955 C Cab Pickup


Rear Angle View

This fine looking 1955 long bed pickup belongs to Tom Pierce of Bonne Terre, Missouri. Power comes from a small block Chevy engine with a 350 TH Transmission. Crager wheels finish it off.
If you own or once owned a Studebaker or related vehicle and would like to see your car as "Stude of the Month" or in the "Cool Studes" section, or if you have other pictures or material that you would like to see in this page, please e-mail me here. I can accept either electronic or hard copy images.
---
Did you know that Michael Kelly's New Avanti Motor Corporation signed a deal to produce the VW based Brazilian Puma Sports Car? I didn't think so! The deal fell through when Kelly ran out of money. To learn more about the Puma, visit my Puma Sports Cars Site.
---
OTHER NEW STUDE STUFF
Stude Junk Yard

This picture was taken by regular contributor Bill Junge during a recent trip to British Columbia. Bill indicates that there are about 20 cars total in the yard. They are for sale as a lot for $15,000 Canadian if anyone is interested. Bill has his own web site called Bullet Nose Paradise which is dedicated to 1950 and 1951 Bulletnose Studebakers. Thanks again to Bill for helping to keep this page in new material.

Cuban Studebaker Lark


Another Cuban Studebaker


Jason Vogel of Rio de Janeiro, Brazil sent along two more pictures of Studebakers in Cuba. Jason took particular note of the Lark's replacement windshied. The U.S. trade embargo has resulted in any number of creative solutions to keep old U.S. cars on the road in Cuba. Several other Cuban Stude pictures which Jason sent in earlier are contained in my main "Studebaker Stuff" section which is linked to below.
---
STUDE TOY OF THE MONTH
Motor City Classics Junk 1957 Hawk

Keeping with the junk yard theme, this 1:18 scale "junk" Studebaker Golden Hawk was recently issued by Motor City Classics. With the recent proliferation of 1:18 scale Golden Hawks in many colors, this is, I guess, one way to do something different. It does not appear to have enough rust in the "usual places" to be a truely accurate "junk" Hawk. To see more toy Studes, visit my Studebaker Toys Home Page.

Click here for information on ordering a toy Frankenstude Hot Rod, 1960's Champ Truck, 1951 Starlight Coupe Hot Rod, or Modified 1953-54 "At-A-Tude" Starliner.
---
---
---
---
* * This Page On Line Since October 1995 * *
---
Published 9/1/2002