---
BILL
JACKAMEIT'S
STUDEBAKER
PAGE
---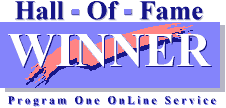 ---
THIS PAGE OPTIMIZED FOR 800 BY 600 SCREEN RESOLUTION

---
Welcome fans of the pride of South Bend. I am a long-time Studebaker fan and Studebaker Driver's Club member, having owned a 1957 Silver Hawk in high school and a 1959 Lark Regal Hardtop in college. Since then, I have owned other Studes as hobby cars including a 1962 Champ Pickup, a 1964 Canadian Commander Special, a 1962 GT Hawk, a 1960 Lark Regal 4-door, and a 1957 Silver Hawk (not the same one I owned in high school -- that one I wrecked). My current Stude is a 1949 Champion Starlight Coupe. I will build this page as time allows. If you have any suggestions or comments, please send me a message. Both text and image contributions are welcome.
---
STUDE OF THE MONTH
DECEMBER 2009
1956 Studebaker Power Hawk Coupe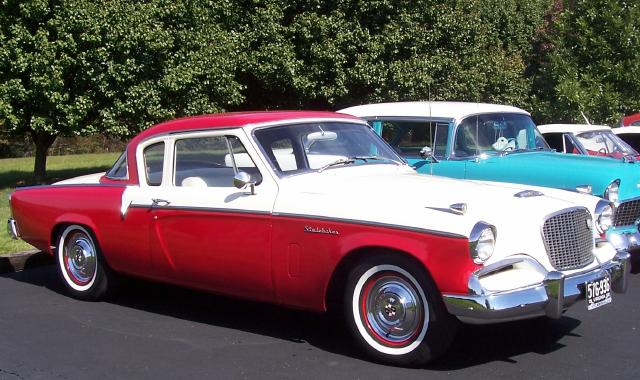 Rear Angle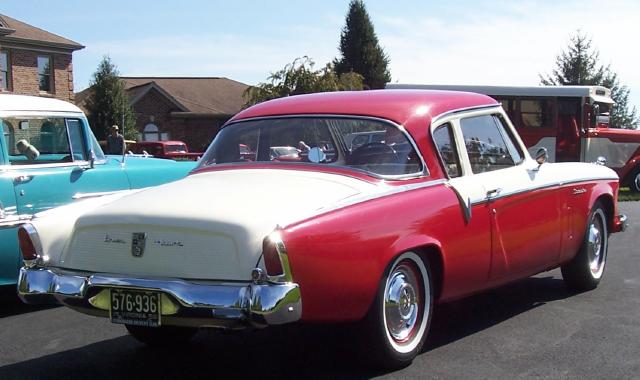 Side View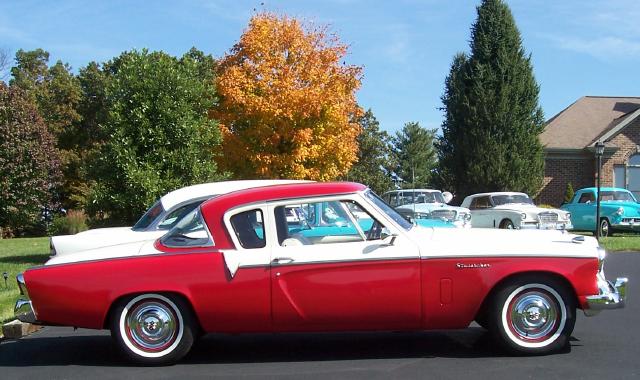 From the Rear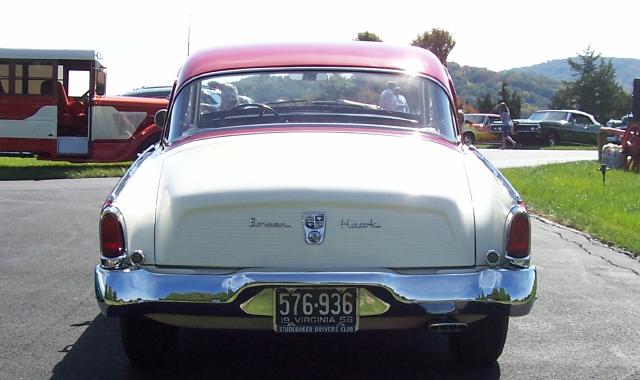 Interior and Dash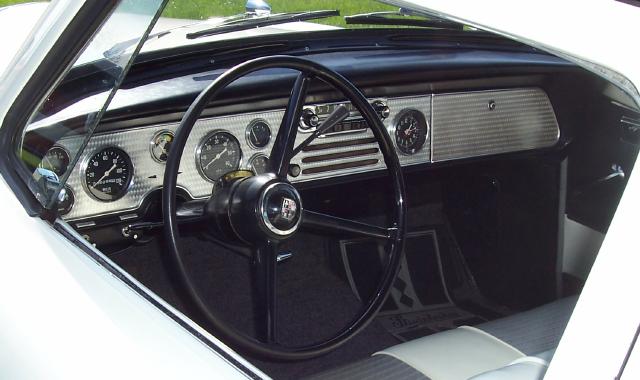 Under the Hood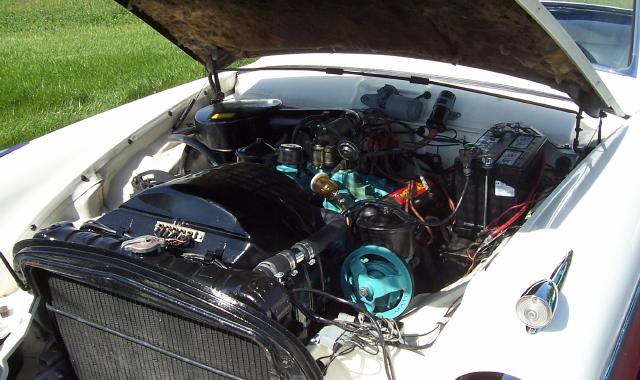 This outstanding 1956 Studebaker Power Hawk Coupe belongs to Bob Ridle of Staunton, Virginia. To the best of his knowledge, Bob is the fourth owner of the car. The original bill of sale indicates the car was ordered and purchased from the Clements Motor Company in Sykesville, Maryland. Bob's car is equipped with Studebaker's 259 cubic inch V-8 with two-barrel carburator and single exhaust as was standard on Power Hawks. The car is very well optioned with Climatizer heater/defroster, Flightomatic automatic transmission, power steering, radio, whitewall tires, oil filter, cigar lighter, and undercoating. Additional dealer installed accessories include a push-button 8-tube radio (swap out), tachometer, clock, vacuum gauge, and full wheel covers. The two-tone paint is Romany Red and Snowcap White.
Bob was told that the first owner of the car was a salesperson at the dealership who preferred the coupe body's rigidity but wanted the flash and options typical of the hardtop Sky Hawk and Golden Hawk. He got his wish, but his desire pushed the car's invoice to $3,100 plus the cost of the dealer installed items. This made the car rather expensive for a Power Hawk.
When Bob purchased the car in 1987 the original wire wheel covers were long gone. The body had no rust through anywhere, just a little surface rust on the driver's side of the floor pan. At that time the car had the typical Power Hawk two-tone piant configuration as seen on this example but with the body in white and the roof in red. Bob had seen a few Power Hawks at Studebaker events that had the side V-chrome piece and the three level paint configuration that was optional on 1956 Hawk hardtops. So, when he repainted the car, he added the V-chrome trim and used the tri-level paint scheme.
Bob notes that prior to his purchasing and restoring the Hawk, it appeared in the 1987 motion picture "Tin Men" which was filmed in Baltimore, Maryland. It still had the all white bottom then, and was used as a background car. When the movie "Hearts in Atlantis" was filmed in Staunton a few years ago, Bob was told that the car, which now sported its tri-level paint job, was "too flashy" to be used. There was concern that the audience's attention would be drawn to the car and away from the actors! Here is a picture Bob sent of the rear seat area with the center armrest in the raised position. Thanks to Bob for providing the history and details of his super nice 1956 Hawk.
If you own or once owned a Studebaker or related vehicle and would like to see your car as "Stude of the Month" or in the "Cool Studes" section, or if you have other pictures or material that you would like to contribute to this page, please e-mail me here. I can accept either electronic or hard copy images. The Main Page is issued every other month so the next edition will be February 2010.
---
All of the Monthly Main Pages going back to October 1995 have been reposted. In the process of reposting the pages, I have made corrections and revisions as needed, and in some cases added material that was not used when a page was first posted due to download speed and file storage limitations. A complete list of Main Pages with links to each is located here.
---
ANOTHER COOL STUDE
1953 Studebaker Commander Coupe


Rear Angle

Bill Junge sent these pictures of a very sharp 1953 Studebaker Commander Starlight Coupe owned by Dennis Marshall of Grapeview, Washington. The pictures were taken in October 2009 at the 32nd Annual Relics and Rods Run to the Sun Classic Car Show in Lake Havasu, Arizona.
Chrome knock-off wheels with wide whitewalls, floor shift, and dual exhaust with nonstock tips are tasteful modifications. Other than these subtle changes, the exterior of the car appears as original down to the early style three-pointed V8 emblem on the hood. Here is a picture of the interior which has been upgraded to include a later model steering wheel, bucket seats, center storage console, and air conditioner, all of which appear to be from a GT Hawk. The positioning of the instruments in hooded binnacles mounted relatively low was a Commander feature. Champion models used a more conventional dash with the instruments mounted higher up.
The overall result is not so much street rod as it is thoughtfully improved original. A total of 20,858 Commander Starlights were produced for the 1953 model year and nice ones are becoming increasingly rare and valuable. This is certainly a beautiful example of a classic 1953 Studebaker Coupe.
Bill Junge has his own web site called Bullet Nose Paradise which is dedicated to 1950 and 1951 Bullet Nose Studebakers. Thanks again to Bill for helping to keep this page in new material.
---
ATLANTIC ZONE MEET REPORT
CLICK HERE
---
PROJECT CAR CORNER
1959 Studebaker Lark Hot Rod


Another View


Interior and Dash


Rear Seat Area


Custom Chassis and Engine

Mike Geary of Lancaster, New York sent these pictures of his 1959 Studebaker Lark Street Rod project car. Mike describes his car as "a high-tech street rod built to look like a Lark." The Lark body shell is mated to a custom made box frame that was fabricated by the Hawk Machine Company of Lancaster, New York. The engine is an American Motors 401 cubic inch V8 bored .030 over with internal oiling modifications, aluminum Indy heads, and numerous other performance upgrades driving through a Chrysler Torqueflite automatic transmission mated to a Jaguar Positraction rear end with inboard disc brakes. The front end is Mustang II with rack and pinion power steering. Other performance features include custom headers with 2" exhaust pipes, Flowaster mufflers, a truck mounted battery, and an all steel tilt front end for easy engine access.
Amenities include power windows, door locks, trunk, drivers seat, full custom interior with leather seats, a full set of Dakota Digital instruments set into the original dashboard, AM/FM/CD sound system, DVD players in both sun visors, air conditioning, center console, and GM tilt steering column with custom wood steering wheel. The car rides on 2002 Chevy Camaro Z28 wheels which were narrowed and balanced to properly fit the front suspension and has low profile tires all around, the rears being substantially wider than the fronts. Mike says that the car "accelerates hard and corners like a Corvette." Here is a rear view of this cool rod.
If you would like to own this ultimate Lark, the car is for sale and interested parties can contact Mike at nymeteddy@aol.com. Thanks to Mike for sending the pictures and information on his awesome project.
---
TEST YOUR STUDEBAKER KNOWLEDGE!
---
VIRGINIA MUSEUM OF
TRANSPORTATION STUDEBAKERS
1955 President Speedster


Front Angle View


1962 Studebaker Lark Taxi


1950 Land Cruiser


1870 Half Platform Wagon

The Virginia Museum of Transportation located in Roanoke, Virginia is best known for its extensive collection of railroad locomotives and rolling stock. In addition to the rail collection, the museum has a number of automobiles, trucks, and horse drawn vehicles in its road collection. Counted among these are the four Studebakers pictured above. The automobile gallery opened in April 2007 and is the newest gallery in the museum.
The 1955 President Speedster is one of just 2,215 produced. The two-tone paint is Sun Valley Yellow and Hialeah Green. The 1955 Speedster featured a unique dash with a full set of round Stewart-Warner instruments that included a 160 mph speedometer and tachometer and came standard with a four-barrel carburator and dual exhaust. The 1962 Lark Taxi is painted in the livery of the Yellow Cab Company of Roanoke which is still in business. The exterior hood release in the front grille unique to heavy duty Lark models is visible in this picture. The 1950 Land Cruiser was a long wheel base version of the popular Studebaker Commander Sedan. A total of 24,712 Land Cruisers were produced for the 1950 model year. The museum's Studebaker wagon is from the period when Studebaker claimed to be the world's largest manufacturer of wagons.
The Virginia Museum of Transportation is open seven days a week but is closed on major holidays. This is a great place to visit, particularly for those who like old trains, in that the railroad collection is much larger than the road collection.
---
Did you know that Michael Kelly's New Avanti Motor Corporation signed a deal to produce the VW based Brazilian Puma Sports Car? I didn't think so! The deal fell through when Kelly ran out of money. To learn more about the Puma, visit my Puma Sports Cars Site.
---
STUDE TOY OF THE MONTH
Tomte Studebaker Champ Pickup



This example of a rare Tomte of Norway Studebaker Champ Pickup is from a recent eBay listing by DIVANDO International Trading Company which is located in the Netherlands. This is not an inexpensive model as indicated by the starting price of just under $80.
Here is another of these rare models in orange with blue wheels. Tomte models were made from vinyl plastic in several colors including red, yellow, orange, blue, and green.
Tomte Champ pictures courtesy of Petra Dieterman, owner and operator of DIVANDO. They have a wonderful web site full of collectible toys including Corgi, Dinky, Matchbox, Solido, and others.
More information on the history of Tomte Toys can be found here.
More toy Studes can be found in the Stude Stuff area of this page and on my Studebaker Toys Home Page.

Click here for information on ordering hard to find Studebaker toys made by manufacturers such as Johnny Lightning, Racing Champions, Hot Wheels, Matchbox, Muscle Machines, Maisto, and EKO.
---
---
---
---
* * * This Page On Line Since October 1995 * * *
---
Published 12/1/2009