---
BILL
JACKAMEIT'S
STUDEBAKER
PAGE
---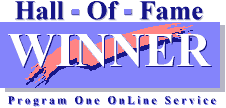 ---
THIS PAGE OPTIMIZED FOR 800 BY 600 SCREEN RESOLUTION

---
Welcome fans of the pride of South Bend. I am a long-time Studebaker fan and Studebaker Driver's Club member, having owned a 1957 Silver Hawk in high school and a 1959 Lark Regal Hardtop in college. Since then, I have owned other Studes as hobby cars including a 1962 Champ Pickup, a 1964 Canadian Commander Special, a 1962 GT Hawk, a 1960 Lark Regal 4-door, and a 1957 Silver Hawk (not the same one I owned in high school -- that one I wrecked). My current Stude is a 1949 Champion Starlight Coupe. I will build this page as time allows. If you have any suggestions or comments, please send me a message. Both text and image contributions are welcome.
---
STUDE OF THE MONTH
JUNE 2009
1947 Studebaker Business Coupe "Rat Rod"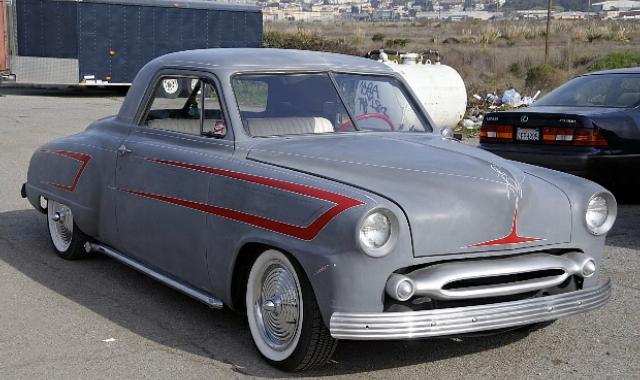 From the Side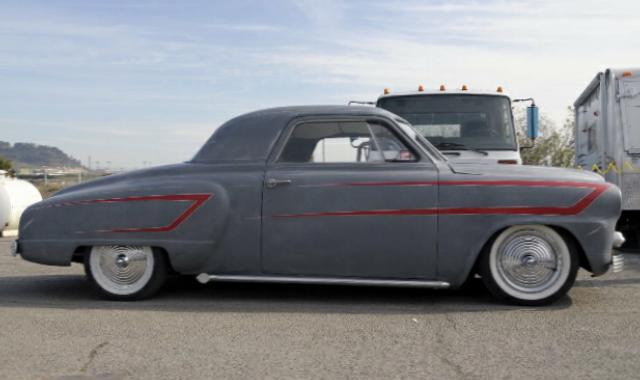 Interior and Dash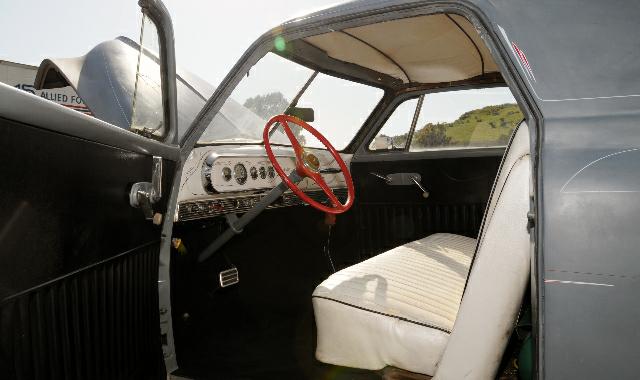 Under the Hood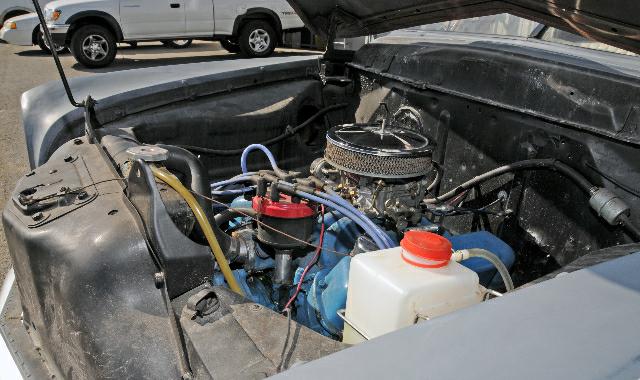 This 1947 Studebaker Champion Business Coupe "Rat Rod" belongs to Bob Gutierrez of San Francisco, California. This is Bob's second Studebaker. He also owns a 1955 Studebaker Conestoga Station Wagon that appeared in the "More Cool Studes" area of this page in April, 2008. Bob's Business Coupe is presently powered by a Ford 302 V8 engine of unknown origin. Side pipes are a neat feature on this car. The car has been debadged and dechromed and the fender seams have been welded and filled. Bob says that he might drop in a big block Chevy engine and repaint the car dark blue. Here is a front view showing the nonstock front bumper and grille. Bob recently took his new Stude to a local Rat Rod Show and he says that people loved it since it was the only Stude there.
Some 8,600 Champion Business Coupes were produced for the 1949 model year. Production dropped off significantly to 4,606 in 1948 and continued downward from there to a mere 1,443 in 1951 which was the final year for this body style. Business Coupes were three passenger cars with an oversize trunk intended for use by salesmen and others who needed carrying space.
Thanks to Bob for sending the pictures and information about his new Stude.
If you own or once owned a Studebaker or related vehicle and would like to see your car as "Stude of the Month" or in the "Cool Studes" section, or if you have other pictures or material that you would like to contribute to this page, please e-mail me here. I can accept either electronic or hard copy images. The Main Page is issued every other month so the next edition will be August 2009.
---
All of the Monthly Main Pages going back to October 1995 have been reposted. In the process of reposting the pages, I have made corrections and revisions as needed, and in some cases added material that was not used when a page was first posted due to download speed and file storage limitations. A complete list of Main Pages with links to each is located here.
---
ANOTHER COOL STUDE
Custom 1939 Commander Coupe


Rear Angle


Front View

Bill Junge sent these pictures of a sharp custom 1939 Studebaker Commander Coupe owned by Rochelle Bazzani. The pictures were taken in March 2009 at a show sponsored by Havasu Classics. The divided front grille and flush headlights were new styling features on the Raymond Loewy designed 1939 Commander. A column shift was made standard on 1939 Commanders and the Climatizer fresh air ventilation and heating system first appeared as an option. The 1939 Commander sat on a 116" wheelbase and standard power was a flathead six displacing 226 cubic inches rated at 90 horsepower. Thanks to Bill for sending in the pictures of this cool street rod.
Bill Junge has his own web site called Bullet Nose Paradise which is dedicated to 1950 and 1951 Bullet Nose Studebakers. Thanks again to Bill for helping to keep this page in new material.
---
STUDEBAKER DRIVERS CLUB
ATLANTIC ZONE MEET
JUNE 19 THROUGH 21, 2009
Harrisonburg, Virginia
Sponsored by the Greater Virginia and Central Virginia Chapters
* * Click here for further information * *
---
STUDE MISCELLANY
Derrick Bradley's 1957 Silver Hawk


Side View


Front View


Interior and Dash

Derrick Bradley of Cleveland, Ohio sent in these pictures of his 1957 Studebaker Silver Hawk. He has owned the car for three years and has been gradually restoring it. Derrick's Hawk is equipped with a 289 cubic inch Studebaker V8 and Flightomatic automatic transmission. Other factory options include a push-buttom AM radio and dashboard clock. The front fender stainless steel trim is missing in these pictures but has since been reinstalled. The "V8 with flags" emblem that can be clearly seen on the front fender indicates that this is an eight cylinder car. Silver Hawks were also available with the 101 horsepower Champion flathead six but the vast majority of buyers opted for the V8. A total of 14,950 Silver Hawks were produced for the 1957 model year. Derrick says that he always wanted to own one of these since he was a kid.
Derrick Bradley's 1949 Champion Sedan


With Rear Suicide Door Open

Until recently, Derrick owned this 1949 Champion Sedan. He picked it up from an older gent who did not want to mess with it after a tree fell on it. The car was in "pretty rough shape" and Derrick had to give it away because of a city ban on unlicensed cars. After one warning, there is a daily fine for violating this rule so the car had to go. Derrick also owned a second 1957 Silver Hawk that he purchased from a guy who had painted the car purple for his wife. Turns out that the wife did not like the car so the owner sold it to Derrick about three weeks after Derrick bought the white Silver Hawk. Derrick kept it for as while and sold it to another guy who purchased it for his teenage son. Thanks to Derrick for sending in the pictures and information on his Studebakers.
---
TEST YOUR STUDEBAKER KNOWLEDGE!
---
MORE GRAVEYARD PICTURES
1964 Gran Turismo Hawk


1962 Lark Station Wagon


1952 Champion 2-Door Sedan


1952 Champion 4-Door Sedan


1951 Champion Starlight Coupe

Bill Junge returned to the Truxton, Arizona area auto graveyard in February 2008 and took these additional pictures. Earlier pictures taken at this site appeared on this page in June 2004, September 2004, August 2005, December 2005, and February 2006. There may be some repeats here but hopefully they are from a different distance angle. Bill noted that Cliff Sudberry, the owner of the cars, had passed away and his sons were selling them off at that time. Hopefully some of these cars will find their way to new owners who will fix them up, perhaps as street rods, or make use of the parts. Thanks to Bill for sending the information and pictures.
---
Did you know that Michael Kelly's New Avanti Motor Corporation signed a deal to produce the VW based Brazilian Puma Sports Car? I didn't think so! The deal fell through when Kelly ran out of money. To learn more about the Puma, visit my Puma Sports Cars Site.
---
STUDE TOY OF THE MONTH
Latest Hot Wheels At-A-Tude



This is the latest version of the Hot Wheels 1953 Studebaker Starlight Hardtop "At-A-Tude" It is part of the "Modified Rides" Series for 2009. Here is a picture of the model in its blister pack featuring nice art work on the card. The "At-A-Tude" has been a very popular Hot Wheels model with a half dozen variations issued in the standard blister carded series alone. The two "Web Trading" versions were featured on this page in June 2008. More toy Studes can be found in the Stude Stuff area of this page and on my Studebaker Toys Home Page.

Click here for information on ordering hard to find Studebaker toys made by manufacturers such as Johnny Lightning, Racing Champions, Hot Wheels, Matchbox, Muscle Machines, and EKO.
---
---
---
---
* * * This Page On Line Since October 1995 * * *
---
Published 6/1/2009