---
BILL
JACKAMEIT'S
STUDEBAKER
PAGE
---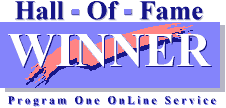 ---
---
Welcome fans of the pride of South Bend. I am a long-time Studebaker fan and Studebaker Driver's Club member, having owned a 1957 Silver Hawk in high school and a 1959 Lark Regal Hardtop in college. Since then, I have owned other Studes as hobby cars including a 1962 Champ Pickup, a 1964 Canadian Commander Special, a 1962 GT Hawk, a 1960 Lark Regal 4-door, and a 1957 Silver Hawk (not the same one I owned in high school -- that one I wrecked). I have sold my 1949 Champion Starlight Coupe so I'm currently looking for my next Stude. I will build this page as time allows. If you have any suggestions or comments, please send me a message. Both text and image contributions are welcome.
---
STUDE OF THE MONTH
DECEMBER 2010
1953 Studebaker Pickup Street Rod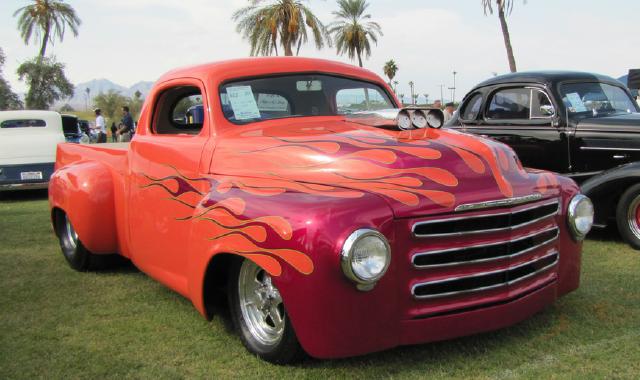 Rear Angle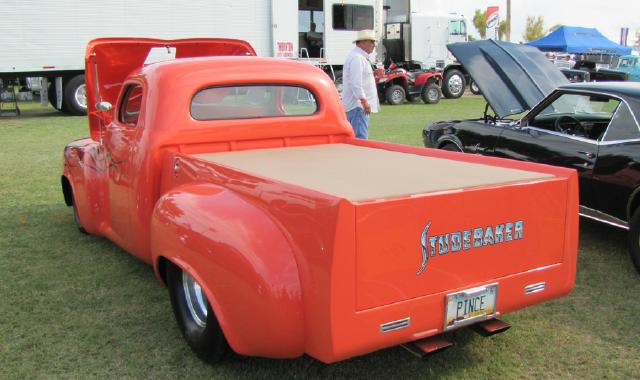 Front View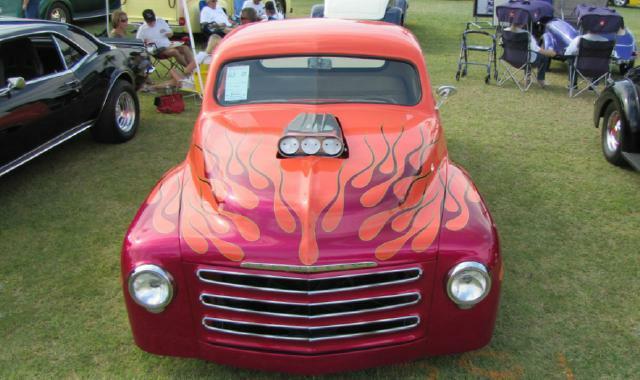 Hood Up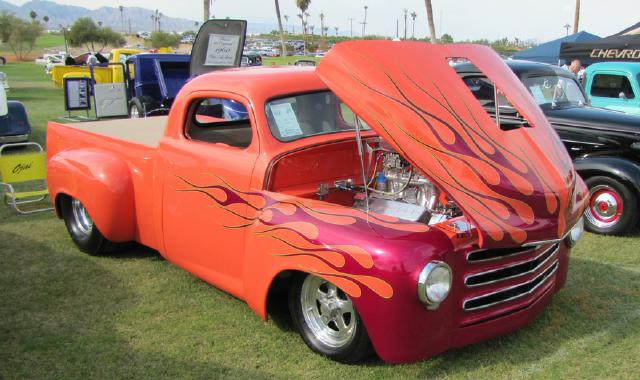 Interior and Dash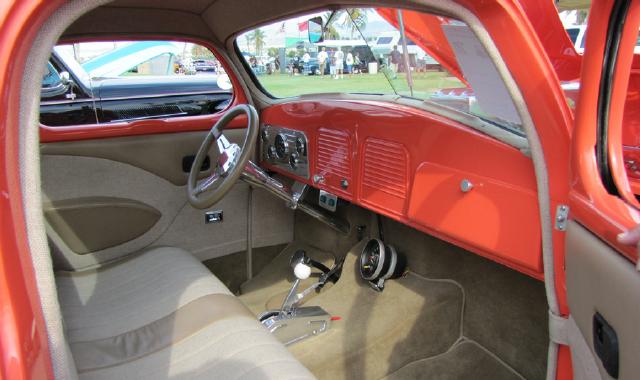 Under the Hood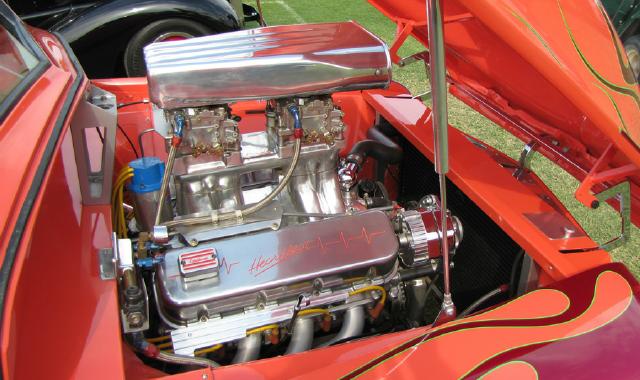 This cool 1950 Studebaker C Cab Pickup Street Rod belongs to Pince Richman of Carefree, Arizona. Under the hood is a highly modified 396 cubic inch Chevrolet big block V8 engine rated at 700 horsepower. Body modifications include a chopped top, customized bed with cover, no bumpers, door handles removed, and front opening hood. The sharp interior features a B&M pro shifter, full carpeting, custom instrument fascia with round gauges, racing tach, and power windows.
The C Cab design was introduced in 1948 as a 1949 model and remained in production through 1959 for light duty trucks and through 1964 for heavy duty trucks one ton and larger. Studebaker C Cab Pickups were produced in larger numbers than any other Studebaker truck design and are very popular as street rods. An extensive variety of C Cab body restoration parts is available from Classic Enterprises.
The pictures were taken by Bill Junge at the October 2010 Relics and Rods Car Club's "Run to the Sun" car show in Lake Havasu City, Arizona. The Run to the Sun has been held each October since 1977 making this the 33nd annual show. According to the Relics and Rods web site, Lake Havasu City has more old cars and trucks per capita than anywhere else in the U.S. The 2010 show had 850 entries of which 290 were from Lake Havasu City.
If you own or once owned a Studebaker or related vehicle and would like to see your car as "Stude of the Month" or in the "Cool Studes" section, or if you have other pictures or material that you would like to contribute to this page, please e-mail me here. I can accept either electronic or hard copy images. The Main Page is issued every other month so the next edition will be February 2011.
---
All of the previous editions of the Main Page going back to October 1995 have been reposted. In the process of reposting the pages, I have made corrections and revisions as needed, and in some cases added material that was not used when a page was first posted due to download speed and file storage limitations. A complete list of Main Pages and Studes of the Month with links to each is located here.
If you have a particular interest in Bullet Nose Studebakers, visit Bill Junge's Bullet Nose Paradise which is dedicated to the 1950 and 1951 Bullet Nose models.
---
2010 SDC INTERNATIONAL MEET
COVERAGE BY TIM TAYLOR
VIRGINIA MUSEUM OF
TRANSPORTATION STUDEBAKERS
---
STUDE SALT FLATS RACERS
1949 Studebaker Pickup


1953 Studebaker Hardtop


1964 Studebaker Avanti


1953 Starlight Coupe


1941 Studebaker Champion


Another 1953 Studebaker Hardtop


Interior Shot

Bill Junge also sent a number of pictures that he took at the August 2010 Bonneville Speed Week Speed event sponsored by the Southern California Timing Association. This year's event was held August 14 through 20 and as usual a number of Studebakers were entered in several classes.
Norris Anderson's 1949 Studebaker C Cab Pickup Number 898 set a new class record in AA/MP of 219.331 mph. This was an old farm truck before it was rescued and built as a salt flat racer. As to class designation, the letters to the left of the slash designate engine size of which "AA" is the biggest at 501 cubic inches and larger. The letters to the right of the slash indicate body type of which "MP" stands for "modified pickup." An explanation of the Bonneville class system can be found here.
The 1964 Avanti Number 646 entered by RRC/USA/Australia ran a best speed of 191.97 in Class C/CGC. The "CGC" stands for "classic gas coupe."
The 1953 Studebaker Hardtop Number 749 entered by Greg Everitt & Crew ran a best speed of 207.791 in Class A/GCC. The "GCC" stands for "gas competition coupe."
The 1953 Starlight Coupe Number 653 entered by Gordon Driedger of Alberta, Canada ran 149.864 in Class XF/GCC. Engine class XF is for Ford and Mercury flathead V8's. Gordon's Stude is powered by a 296 cubic inch flathead Ford V8.
The 1941 Studebaker Champion Coupe Number 1941 entered by the South Omaha Boys powered by a Chevy V8 ran a best speed of 191.97 mph in Class C/GCC. Here is a rear angle view of this cool racer.
The 1953 Studebaker Hardtop Number 974 entered by "Just Glad to be Here" ran a best speed of of 226.96 in Class B/BGCC. The "BGCC" stands for "blown gas competition coupe." This car driven by Lloyd "Hooley" Huffman set a class record for B/BGCC in 2006 with a speed of 236.921.
More of Bill Junge's Bonneville pictures will appear in a future issue of this page. Thanks to Bill for sending the pictures and information.
---
PACKARD CORNER
1955 Packard 400 Hardtop


Interior and dash

Bill Storr of Edmonton, Alberta sent in these pictures of a 1955 Packard 400 Hardtop that he recently acquired. The car is original and as far as Bill knows is the only one of its type in Alberta. This is a big car weighing 4,250 pounds with power coming from Packard's 352 cubic inch V8 rated at 260 horsepower. Basically the same engine upgraded to 275 horspower was used in the 1956 Studebaker Golden Hawk. Styled by Richard Teague, the modernized 1956 Packard was intended to compete with Cadillac and Lincoln. This example has dual spotlights which adds to its coolness. Here is a rear angle view of this fine automobile.
Studebaker and Packard merged in 1954 to form the Studebaker-Packard Corporation. While there are those who maintain that Studebaker was bought by Packard, Studebaker was the volume manufacturer and Packard production in Detroit ended with the 1956 models. Packard based Studebakers were produced in South Bend in 1957 and 1958 after which Packard as a make was discontinued due to low sales.
Bill Storr owns and operates Route 66 Appraisals located in Edmonton. He owns a 1962 Studebaker Gran Turismo Hawk that was Stude of the Month on this page in August 2010. Thanks to Bill for sending in the pictures of this fine Packard.
---
TEST YOUR STUDEBAKER KNOWLEDGE!
---
STUDE MISCELLANY
1942 Studebaker Champion Sedan


Progress Being Made

Joe Swartzentruber send in these pictures of a rare 1942 Studebaker Champion Sedan that he found in a field. Only 29,678 Champions were produced for the 1942 model year before production was suspended for the duration of World War II. Joe disassembled the car, sandblasted inside and out, and upgraded the frame with a Mustang II crossmember. A new firewall was fabricated and a Chevy 350 V8 was installed. Here is a view under the hood. Joe added new power brakes, power steering, new wiring, and new fuel and brake lines. The car runs and drives but needs a few things to be completed.
The car for sale. Interested parties can contact Joe be e-mail at joswartz34@gmail.com. Thanks to Joe for sending the pictures and information.
1967 Avanti II Resurrection

Peter Crisitello sent updated pictures of his 1967 Avanti II that has been rebuilt by Max Corkins. The Avanti was damaged in an accident in which a Chevy Silverado hit him sideways and pushed him 25 feet through an intersection. Peter credits the Avanti's roll bar with keeping the Chevy out of the driver's seat of the Avanti and possibly saving his life. Several pictures of the Avanti immediately after the accident and in earlier stages of rebuilding appeared on this page in February 2010. Here is a second view of Peter's car as it looks today. Max has done a great job bringing Peter's car back to life.
Peter is a long-time Studebaker fan who also owns two 1963 Studebaker Avantis. Thanks to Peter for sending the pictures and information.
---
Did you know that Michael Kelly's New Avanti Motor Corporation signed a deal to produce the VW based Brazilian Puma Sports Car? I didn't think so! The deal fell through when Kelly ran out of money. To learn more about the Puma, visit my Puma Sports Cars Site.
---
STUDE TOY OF THE MONTH
Hot Wheels First Editions Bullet Nose



Hot Wheels has issued a number of Studebaker based models over the years. The 2005 First Editions Torpedoes Bullet Nose is somewhat unique in that it has to this point only appeared in one version. This is unusual in that Hot Wheels typically gets a lot of mileage out of its castings. For example, the 1953 Starliner Hardtop based "At-A-Tude" has appeared in about a dozen variations both as a single model and in various sets. The Torpedos Bullet Nose appears to be based on a 1951 Starlight Coupe given that the bullet has three prongs whereas the 1950 bullet has four prongs.
The Hot Wheels Torpedos Series featured 10 cars that were more or less shapped like torpedos. Here is the Bullet Nose on its 2005 First Editions blister card.
More toy Studes can be found in the Stude Stuff area of this page and on my Studebaker Toys Home Page.
Click here for information on ordering hard to find Studebaker toys made by manufacturers such as Johnny Lightning, Racing Champions, Hot Wheels, Matchbox, Muscle Machines, Maisto, and EKO. For those who might be interested, I have a limited stock of the Hot Wheels 1995 Bullet Nose new on the original blister card available for purchase.
Studebaker Toy Treasures Book

Jim Geary's book Studebaker Toy Treasures is the standard reference collectors of Studebaker Toys. This wonderful book has 294 pages of color pictures and details on hundreds of Studebaker toys. Publication date is 2004 and just about every Studebaker toy and model produced up to that time is pictured and cataloged. Jim is making the book available for the reduced price of $28 including shipping. This is a great deal since most vendors sell this book for $39.95 plus shipping. Jim will sign the book if requested. Jim can be contacted at sanjim76@live.com or send payment to Jim Geary, 181 Allendale Hills Road, Franklin, NC 28734.
---
---
---
---
* * * This Page On Line Since October 1995 * * *
---
Published 12/1/2010