---
BILL
JACKAMEIT'S
STUDEBAKER
PAGE
---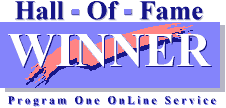 ---
---
Welcome fans of the pride of South Bend. I am a long-time Studebaker fan and Studebaker Driver's Club member, having owned a 1957 Silver Hawk in high school and a 1959 Lark Regal Hardtop in college. Since then, I have owned other Studes as hobby cars including a 1962 Champ Pickup, a 1964 Canadian Commander Special, a 1962 GT Hawk, a 1960 Lark Regal 4-door, a 1957 Silver Hawk (not the same one I owned in high school -- that one I wrecked) and a 1949 Champion Starlight Coupe. My current Stude is a 1964 Challenger Wagonaire sliding roof station wagon. I will build this page as time allows. If you have any suggestions or comments, please send me a message. Both text and image contributions are welcome.
---
STUDE OF THE MONTH
OCTOBER 2011
Custom 1953 Commander Coupe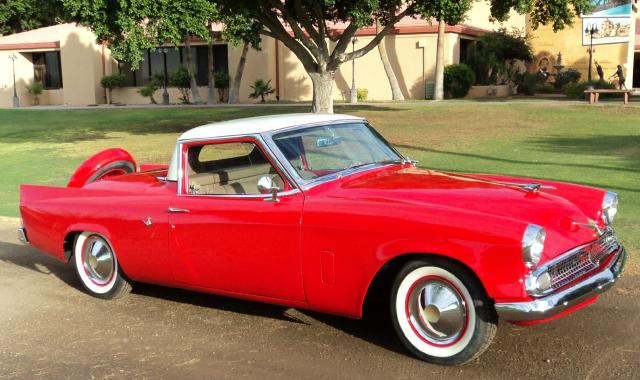 Rear Angle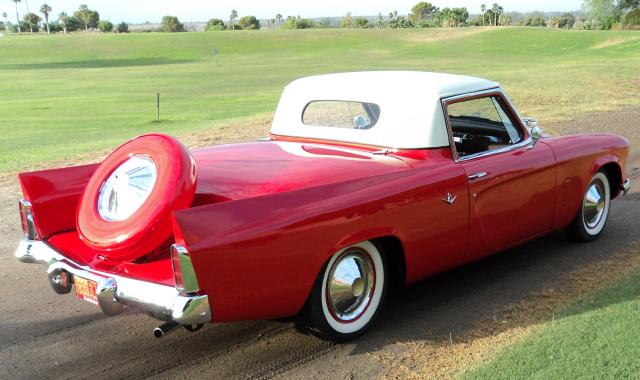 Side View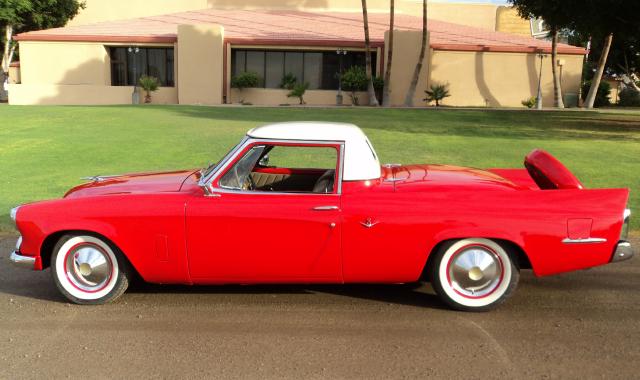 Custom Interior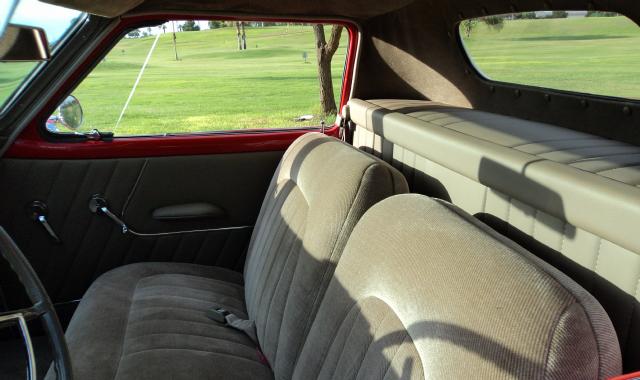 Stock Dashboard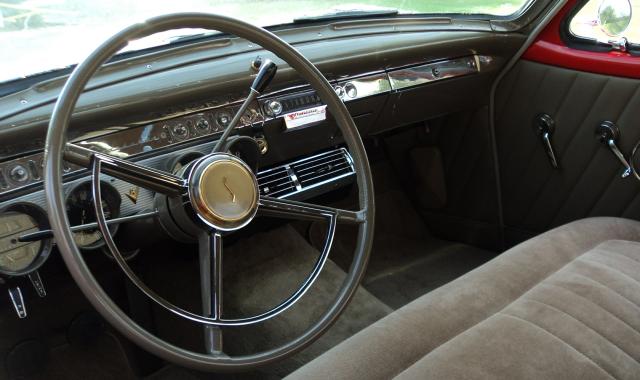 Under the Hood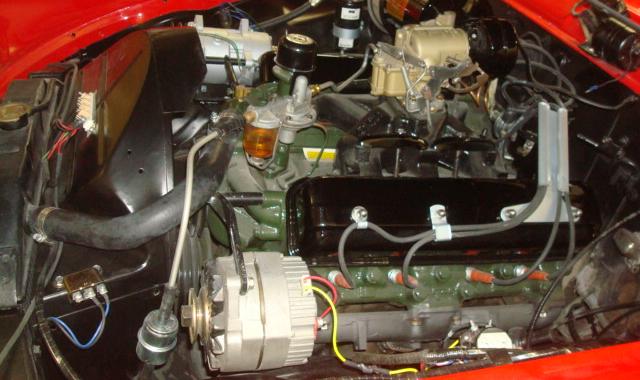 This cool custom 1953 Studebaker Commander Coupe belongs to Tim and Joen Painter of Yuma, Arizona. The car was built a custom by George and Magner Monsen of Custer, South Dakota in 1955-1959 and was restored by Jim's Rod Shop of Yuma in 2009-2011. The upolstery work was done in 2011 by Mark Varner of Phoenix, Arizona. The original builders of the car were Joen's father (George) and uncle (Mager). Only minor changes were made during the restoration to honor the original custom work. The major exterior change was lengthening the rear fins by Jim's Body Shop.
The car has its original Studebaker 232 cubic inch V8 engine with three-speeed overdrive transmission with only 19,000 miles on the odometer. During restoration the electrical system was converted to 12 volt negative ground and the car was completely rewired. Other upgrades include a 1972 Chevrolet Camaro alternator and rack and pinion steering from a 1984 Dodge Omni with a 1985 Corvette power steering pump. The under dash air condioning unit is from a 1965 Mustang utilizing a compressor from a 1988 Volkswagen Scirocco.
The continental spare was fabricated by George and Magner Monsen and the trunk lid was adapted from a 1946 Oldsmobile hood. The grille is 1955 Ford and the parking lights/front turn signals are 1950 Chevrolet. The rear valance is from a 1957 Nash Rambler and the fuel tank is from a 1954 Chevy Bel Air. The removable roof, which can be stored in the trunk, is from a 1939 Chevrolet Truck. Here is a picture towards the end of the resoration with the roof removed. Tim estimates that seventeen cars contributed to the custom and restoration work.
Thanks to Tim for sending the pictures and information about his very cool and unique Studebaker.
If you own or once owned a Studebaker or related vehicle and would like to see your car as "Stude of the Month" or in the "Cool Studes" section, or if you have other pictures or material that you would like to contribute to this page, please e-mail me here. I can accept either electronic or hard copy images. The Main Page is issued every other month so the next edition will be December 2011.
---
All of the previous editions of the Main Page going back to October 1995 have been reposted. In the process of reposting the pages, I have made corrections and revisions as needed, and in some cases added material that was not used when a page was first posted due to download speed and file storage limitations. A complete list of Main Pages and Studes of the Month with links to each is located here.
If you have a particular interest in Bullet Nose Studebakers, visit Bill Junge's Bullet Nose Paradise which is dedicated to the 1950 and 1951 Bullet Nose models.
---
STUDEBAKER NATIONAL MUSEUM
AUGUST 2010 VISIT
VIRGINIA MUSEUM OF
TRANSPORTATION STUDEBAKERS
---
ANOTHER COOL STUDE
French 1956 Flight Hawk Hardtop


Rear Angle


Interior

Gerard Chapuis, who lives near Clermont-Ferrand in the center of France, sent in these pictures of his 1956 Studebaker Flight Hawk Hardtop. As indicated by the identification plate the car was originally sold by French distributor E. Dujardin S.A. of Paris. Flight Hawk Hardtops were export only models. A total of 4,389 Flight Hawk Coupes (with center pillar and flip-out rear windows) were produced for the 1956 model year. An additional 560 Flight Hawk Hardtops (with no center pillar and roll-down rear windows) were built for export. All Flight Hawks were equipped with a 101 horsepower Champion six cylinder engine.
Gerard's Hawk is equipped with Flightomatic automatic transmission and factory accessory wheel covers. The radio is a French Radiomatic unit which operates on different frequencies than the standard U.S. car radios of the time. The radio antenna is centered above the windshield. This is quite different from the normal antenna locations, front fender or trunk lid mounted, on U.S. market Hawks. Gerard acquired his Snowcap White Flight Hawk in March 2011. He knows of two other Flight Hawks in France and one in Austria. Gerard's father bought a 1959 Silver Hawk in 1964 and that car is still in his family but in need of restoration.
Thanks to Gerard sending the pictures and information.
---
TEST YOUR STUDEBAKER KNOWLEDGE!
---
STUDE MISCELLANY
1953 Champion Street Rod


Rear View


Buick V8 Power

Mick Davis of Rancho Murieta, California sent some pictures of a 1953 Studebaker Champion Starliner Hardtop that he purchased in 1957 when he was 17 years old and sold in 1963 when he bought his first Corvette. This old black and white photo shows the car before Mick modified it. When purchased the car was a pale yellow with a powder blue top.
When Mick bought the car it was dead stock with a Champion flathead six and automatic transmission. The little six was replaced with a 1956 Buick V8 and the automatic was replaced with a La Salle three-speed manual transmission. The La Salle manual transmission is arguably the strongest of the traditional hot rod transmissions and has cult status with old school hot rodders.
Mick recalls that installing the Buick engine and La Salle transmission was accomplished with surprising ease. The motor mounts on the engine lined up with existing holes in the frame and the La Salle transmission bolted directly to the Buick bell housing. The rear mounts sat conveniently over an existing cross member so Mick drilled holes and bolted the mounts down. The most dificult problem was that the steering box obstructed the exhaust manifold. Mick towed the car to a local muffler shop and had the frame modified and steering box relocated at a cost of $25.
Body modifications included removing the hood, trunk, and side emblems as well as the door handles and grille bars. The car was lowered in front by torching the springs. Torching is an old school method for lowering a car. The bottom coils are heated to collapse the springs until the desired height is attained. Three carburator air scoops protrude through the front hood. The car was repainted solid black, wheels included. The end result was one sharp Studebaker street rod.
Thanks to Mick for sending the pictures and information.
Missoula Studebaker Building


Closeup of Building Sign


Mural on the Side

Bill Storr of Edmonton, Alberta sent several pictures he took earlier this year of the Studebaker Building in Missoula, Montana. The building was restored in the late 1990's and is on the National Register of Historic Places. From the 1930's through the 1950's the building served as a Studebaker dealership and repair shop. According to the Public Art section of the City of Missoula web site the mural on the side of the building by local artist Stan Hughes was added in 2000. The mural pays tribute to the history of the Studebaker Building and the heart of the city's "Gasoline Alley" historic area.
The information placard on the front of building notes that it replaced a stable and was operated as a Chevrolet dealership before becoming a Studebaker dealership. A ramp allowed interior access to the second floor, a not uncommon arrangement in downtown areas. It is known that the City of Missoula Police favored Studebakers for many years. There is a picture posted on the Studebaker Drivers Club Forum that shows several 1955 Missoula Police Department Studebakers.
Bill Storr owns and operates Route 66 Appraisals located in Edmonton. He owns a 1962 Studebaker Gran Turismo Hawk that was Stude of the Month on this page in August 2010 and a 1955 Packard 400 Hardtop that appeared on this page in December 2010. Thanks to Bill for sending in the pictures and information.
HO Scale Studebaker Dealership


1948 Studebaker Commanders

Ed Sallia sent in pictures of an HO scale Studebaker dealership that he built for the Catlin Gabel Model Railroad Club. The club is located in the basement of the Caretakerís House on the campus of Catlin Gabel School. The building is a Walthers Trainline "Wallschlager Motors" pre-built structure with added rooftop sign made from a Blair Line laser-cut wood kit. The sign is lit with a single 16 volt LED. The Studebakers are Alloy Forms HO scale 1948 Commander Starlight Coupes that were purchased on-line and painted using a 1948 Studebaker color chart as a guide. Here is another view of the dealership.
The dealership sits at the edge of the small town on the east end of the layout and is set in 1948 but can be adjusted to other time periods. As far as Ed can tell, it is the only Studebaker dealership on a railroad club scale model railroad in the U.S. Ed says that the Studebaker dealership is the first thing most guests notice when the room lights are turned off and the layout lights are turned on. He notes that most of the students have to be told what a Studebaker is which opens up an opportunity to educate youngsters about these great cars. Ed has been known to take his Studebaker to school so that the kids can see the real thing.
Ed Sallia's 1950 Studebaker Commander Sedan was Stude of the Month in this page in June 2011. Thanks to Ed for sending the pictures and information.
2011 Drive Your Studebaker Day

September 10 was "International Drive Your Studebaker Day" for 2011. Driving around in my 1964 Challenger Wagonaire with the roof open I ran across Phil de Vos and his 1965 Daytona Sport Sedan. We stopped and chatted for a while and took some pictures. The "junk cars" sign in this picture happened to be where we parked in the lot of a shopping center in Waynesboro, Virginia providing a photo opportunity that I could not resist. A number of folks stopped by to talk about Studebakers while we were parked.
---
Did you know that Michael Kelly's New Avanti Motor Corporation signed a deal to produce the VW based Brazilian Puma Sports Car? I didn't think so! The deal fell through when Kelly ran out of money. To learn more about the Puma, visit my Puma Sports Cars Site.
---
STUDE TOY OF THE MONTH
SSS Studebaker Army Truck



This is one of many variations of the Studebaker C Cab Truck made by SSS Toys of Japan. Jim Geary's book Studebaker Toy Treasures indicates that it is a 1954 model which is consistent with the design of the grille. Here is a front view which shows the four opening grille first used in 1954. Other versions of the SSS 1954 Studebaker include dump trucks, tow trucks, log trucks, and crane trucks as well as a number of tractor-trailers made to a larger scale. I recently purchased this nice example on eBay for a winning bid of $26.17. It was not listed as a Studebaker which may have contributed to the low final bid price.
More toy Studes can be found in the Stude Stuff area of this page and on my Studebaker Toys Home Page. The latter has a section devoted specifically to Japanese Tin Studebakers.
Click here for information on ordering hard to find Studebaker toys made by manufacturers such as Johnny Lightning, Racing Champions, Hot Wheels, Matchbox, Muscle Machines, Maisto, and EKO.
Studebaker Toy Treasures Book

Jim Geary's book Studebaker Toy Treasures is the standard reference collectors of Studebaker Toys. This wonderful book has 294 pages of color pictures and details on hundreds of Studebaker toys. Publication date is 2004 and just about every Studebaker toy and model produced up to that time is pictured and cataloged. Jim is making the book available for the reduced price of $28 including shipping. This is a great deal since most vendors sell this book for $39.95 plus shipping. Jim will sign the book if requested. Jim can be contacted at sanjim76@live.com or send payment to Jim Geary, 181 Allendale Hills Road, Franklin, NC 28734.
---
---
---
---
* * * This Page On Line Since October 1995 * * *
---
Published 10/1/2011